This is an archived article and the information in the article may be outdated. Please look at the time stamp on the story to see when it was last updated.
Another record high day ahead, as 90° heat holds for the state of Indiana! Monday's high reached 92° by 3:05 pm, expect the same today to open a new calendar month. Sunshine will be abundant and southwest winds will again turn breezy by the afternoon. The record high today is 89° setback in 1897 (122 years old), our forecast high today should reach 92°, welcome to October!!!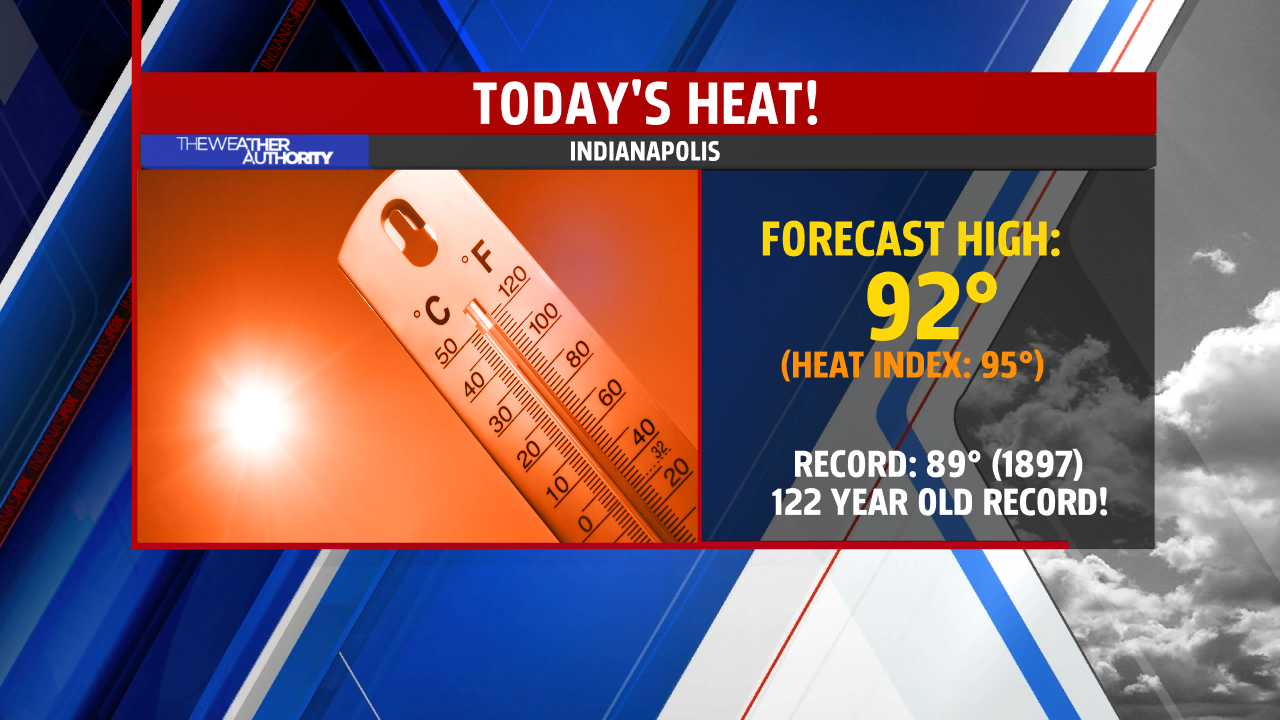 More heat on the way tomorrow too with another record high likely! Tomorrow should be the last 90° day of 2019! There is a cold front on the move across the northern plains, slowly moving east. This front should not arrive until Thursday afternoon. So temperatures will remain 15-20 degrees above average until then…
Cooler, more fall-like weather will be enjoyed over the weekend, as the 90's for 2019 come to an end! Rain chances remain low through the next 7 days. For now, Thursday and early Sunday morning appear to have the greatest chances for downtown Indianapolis.