This is an archived article and the information in the article may be outdated. Please look at the time stamp on the story to see when it was last updated.
Skies have cleared and temperatures are cool to start this morning! Dry weather has returned and the best day of the week is now underway. Expect lots of sunshine through the day, as temperatures return to average for early May.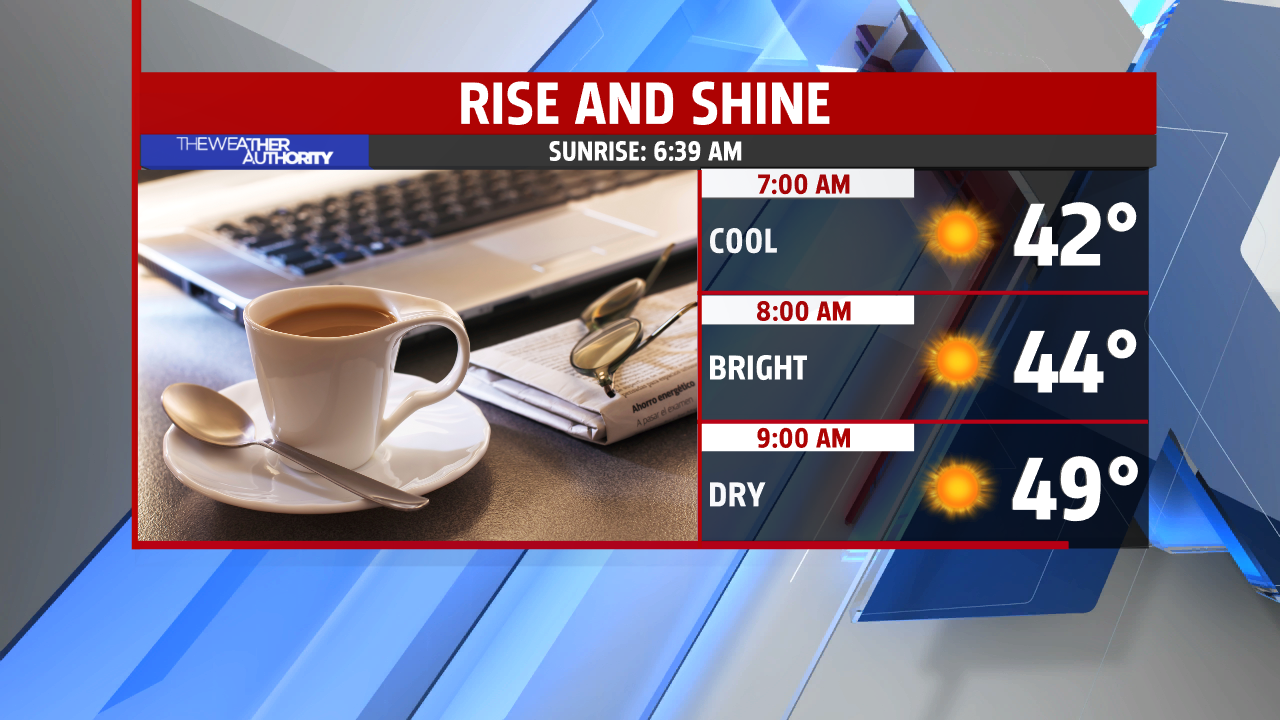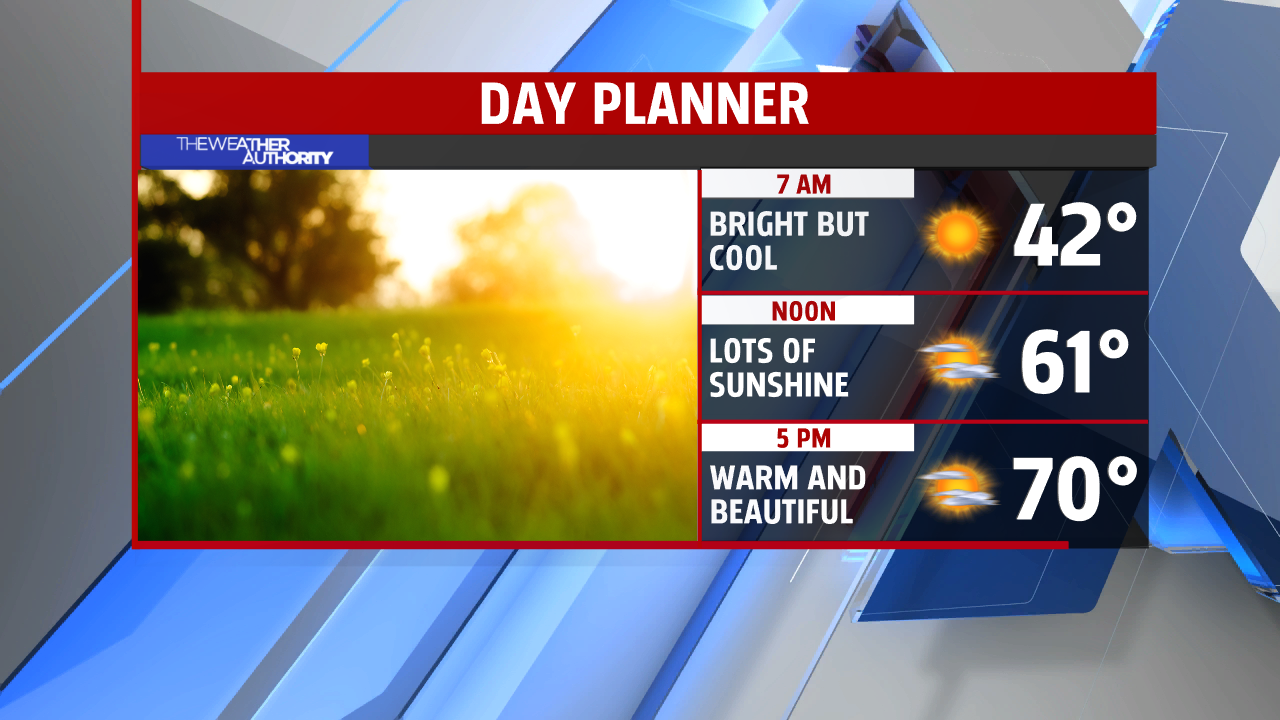 It will be a beautiful evening for a backyard fire or bite to eat, while skies clear again and temperatures return into the 50's. This will make for a bright and dry start for the Mini-Marathon:
Storm chances will move up by late afternoon tomorrow (Saturday). Although severe chances are low, one or two storms could be beefy with rain, wind and lightning, so some monitoring will be needed between 3 p.m. and 6 p.m., where storms could be at their greatest strength.
The front which will produce the scattered showers and storms on Saturday will shift south on Sunday. We will be on the cooler side of things for Sunday with a lingering shower possible, especially for southern Indiana. A mix of sun and clouds are anticipated, so most of Mother's Day looks pretty good and dry.