This is an archived article and the information in the article may be outdated. Please look at the time stamp on the story to see when it was last updated.
Happy Thanksgiving! Whether you're still waiting for that big turkey dinner, heading home, or even starting your Black Friday shopping early, you won't have any issues as far as the weather is concerned. Other than temperatures still being a little on the cooler side, it's going to be dry, quiet and clear.
Highs today made it into the mid 40s. That's still a few degrees cooler than it should be. However, temperatures felt quite similar to Thanksgiving last year, where it was only 1° cooler. It could be worse--back in 1930, we had temperatures dip as low as 1° and highs that day only reached 14°!! Brrrrr.....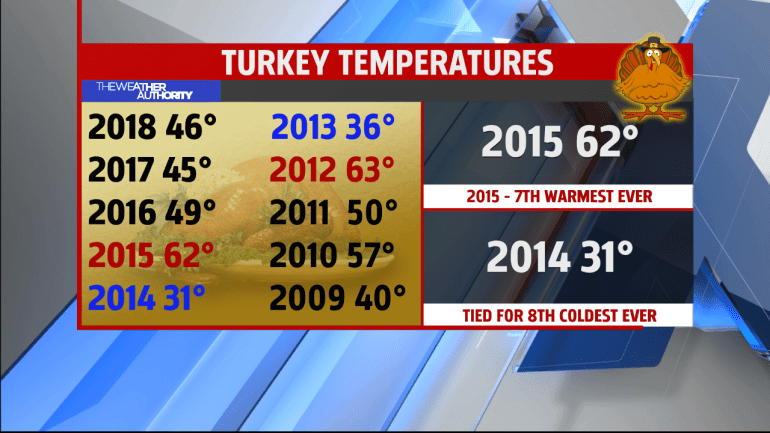 If you're traveling a long distance back home, we are tracking some winter weather out west. Several Winter Storm Warnings and Winter Weather Advisories are in place from Washington to Colorado. Some areas could see over a foot of snow by Friday morning.
Most the midwest, south and northeast are looking quiet from now until Friday afternoon. Rain developing from Northern Iowa into Central Arkansas will spread east through Friday night into Saturday morning.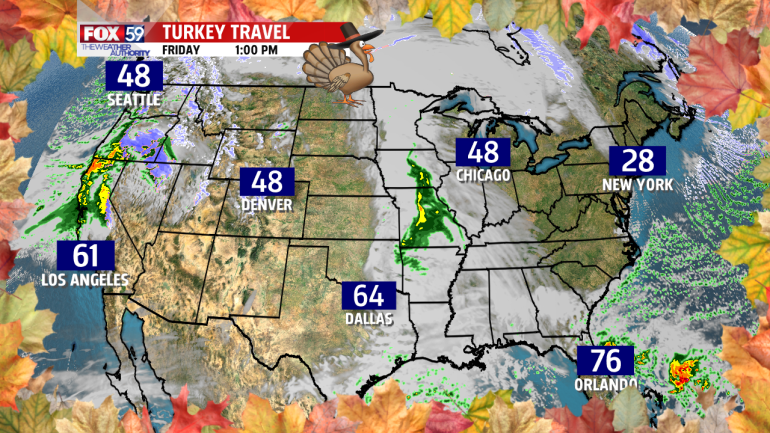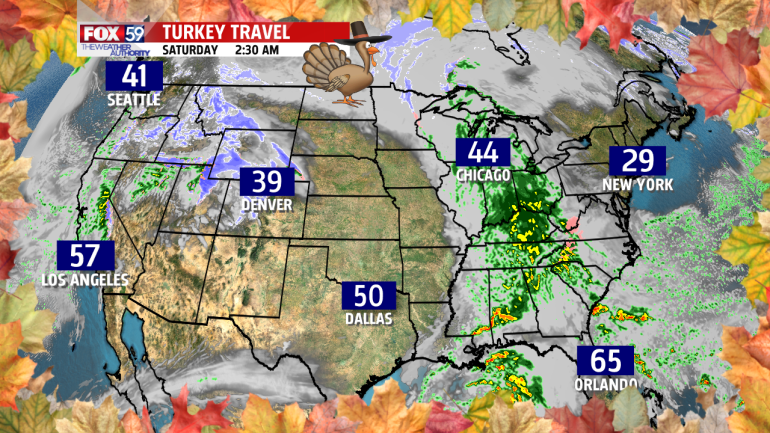 Back home, we'll see that rain mainly after midnight, but we can't rule out a few light showers, especially in our western counties late Friday night.
So, Black Friday will be mainly dry with a cold start. Clouds will increase throughout the day and temperatures will climb all the way into the mid 50s! We haven't been that warm in over two weeks! It will be breezy, though, with winds gusting near 25 mph at times.
Heading out to the Circle of Lights?? Right now, it's looking great. Rain should hold off until after the lighting ceremony at 7:55 p.m.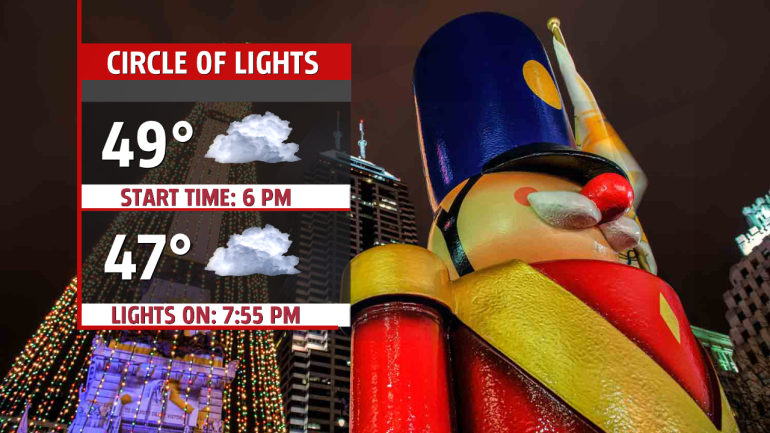 Once we hit the weekend, an active weather pattern returns that includes several chances for rain and snow from Saturday through late next week.