This is an archived article and the information in the article may be outdated. Please look at the time stamp on the story to see when it was last updated.
INDIANAPOLIS, Ind–Good Sunday evening! We had great weather for the 100th running of the Indy 500 with a few showers and storms that developed around 2 p.m. and into the early evening. Some storms even produced some small hail and there was a 52 mph wind gust in Bloomington.
We'll have a clear sky develop tonight with lows in the low 60s and light west, northwest winds 3-7 mph.
Memorial Day will be nice and less humid with slightly drier air working in. Expect warm weather to continue though with highs in the low to mid-80s. Winds will be west, northwest 5-10 mph.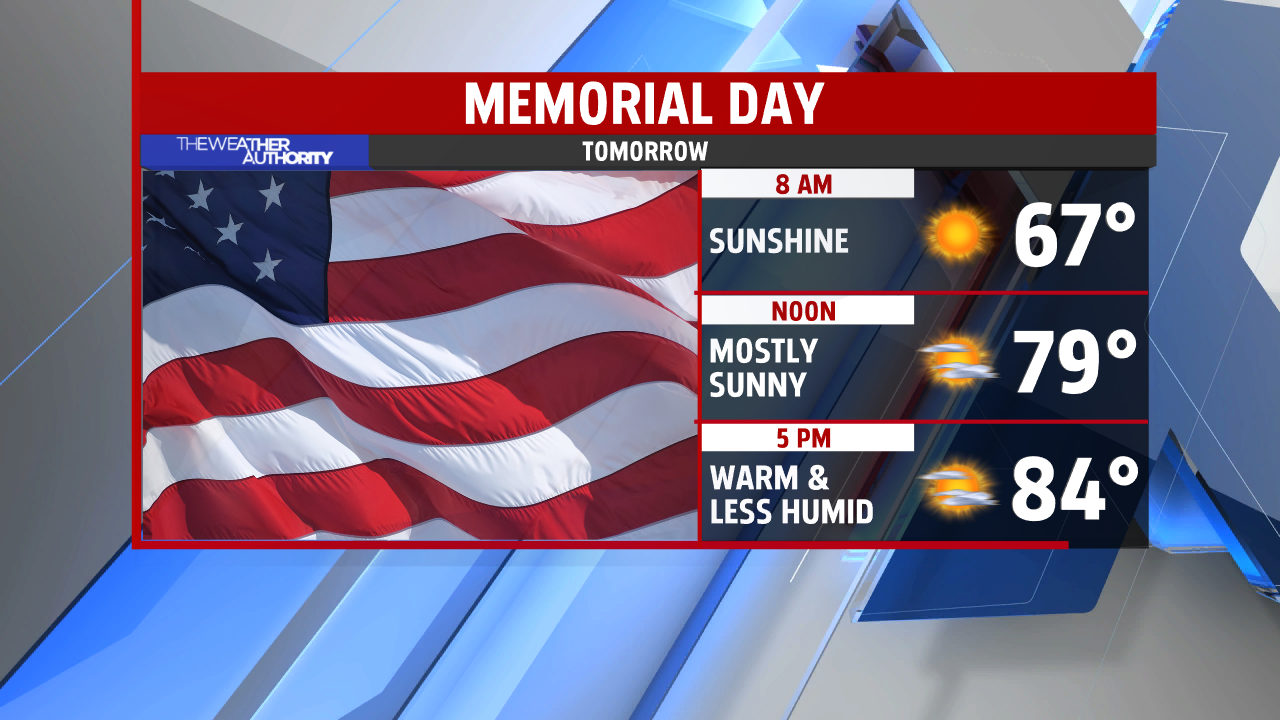 Shower and t-storm chances will again arrive late Tuesday night and Wednesday as a trough of low pressure dips down from the north. It will stay toasty with highs in the mid-80s through Wednesday. Slightly cooler air will greet us into the end of the week with highs near 80 on Thursday and upper 70s on Friday. –Danielle Dozier