This is an archived article and the information in the article may be outdated. Please look at the time stamp on the story to see when it was last updated.
The sun is out and it's looking a lot more like fall across central Indiana. The leaves are changing color very quickly. Enjoy them while you can, a few more windy days, and the chance for weekend showers/storms could rapidly strip these leaves from the trees.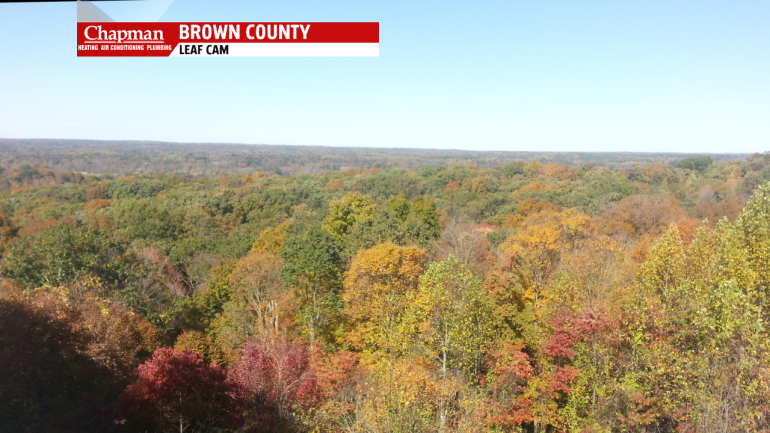 If you're heading out this evening, it will be a great night to enjoy the Pacers first regular season home game. Tip-off is at 7 PM. You won't need the umbrella but take the jacket, it will be cool and breezy.
October 23rd (Wednesday) marks the date of our average first freeze in Indianapolis. We haven't had one yet this year and we're going to have to wait a little longer. However, it has arrived as late as November 27th – that was back in 1902.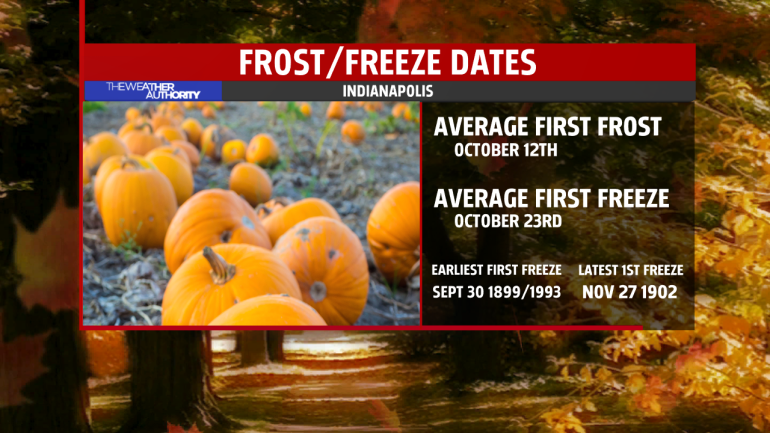 Clouds build in overnight and we won't start Thursday off as chilly. Temperatures Wednesday morning dipped into the mid 30's. By Thursday, we'll be starting off right around 50-degrees, several degrees above average.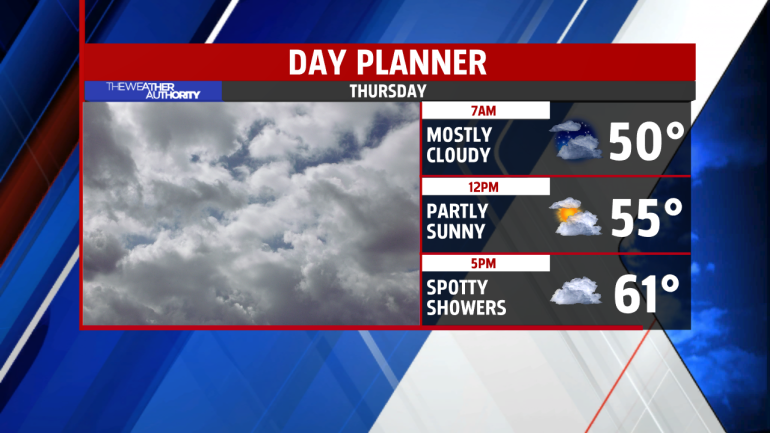 A few spotty showers possible Thursday afternoon and evening, however, most stay dry.
Rain chances ramp up as we head into the weekend. An area of low pressure in the Gulf will lift northbound late in the week. This will stream rain and the chance for storms throughout the day on Saturday.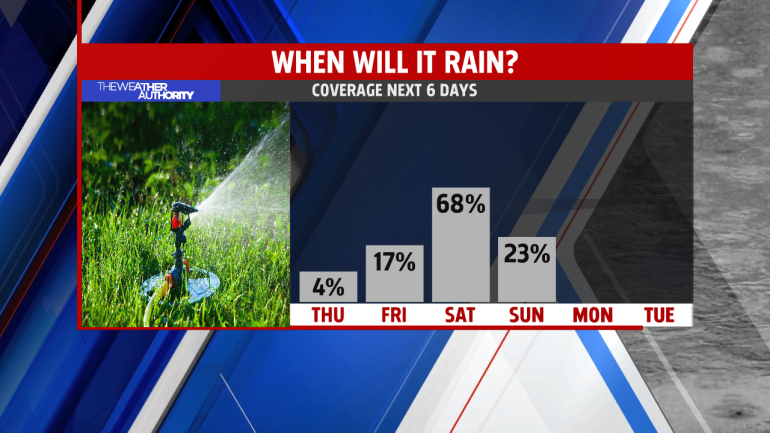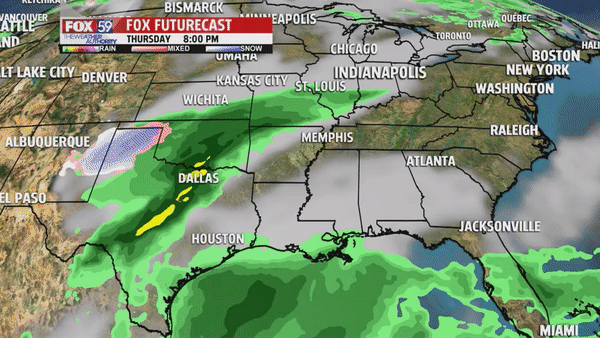 If you have plans to head out to the pumpkin patch, you may be dodging the a  few showers around Thursday and Friday, but neither day is a washout by any means. However, over the weekend, Sunday will be the better day out of the two.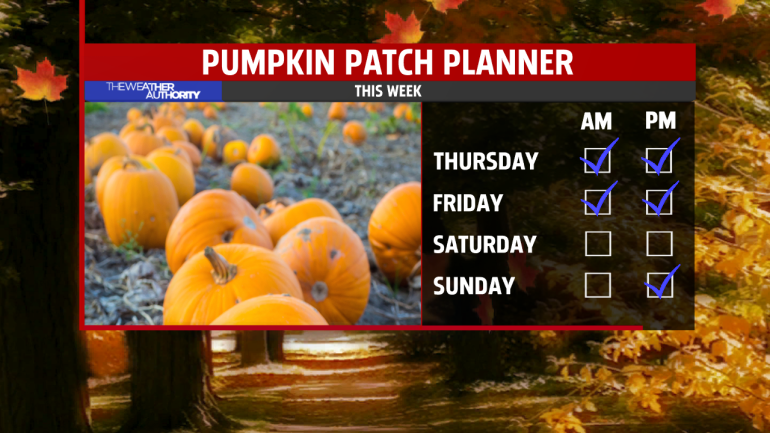 After a very dry stretch this season, we're falling back into more of an active pattern. While there is uncertainty of its track, the next round of rain looks to move over central Indiana by mid next week. Stay tuned!