This is an archived article and the information in the article may be outdated. Please look at the time stamp on the story to see when it was last updated.
INDIANAPOLIS, Ind. --Good Wednesday afternoon! Plenty of sunshine out there again today with temperatures in the 70s after a cool start in the mid-50s. Tonight plan on a mostly clear sky and lows in the upper 50s. Winds will be light and shift from north to east.
Wednesday afternoon's highs will be in the low 80s with winds shifting from southeast to southwest.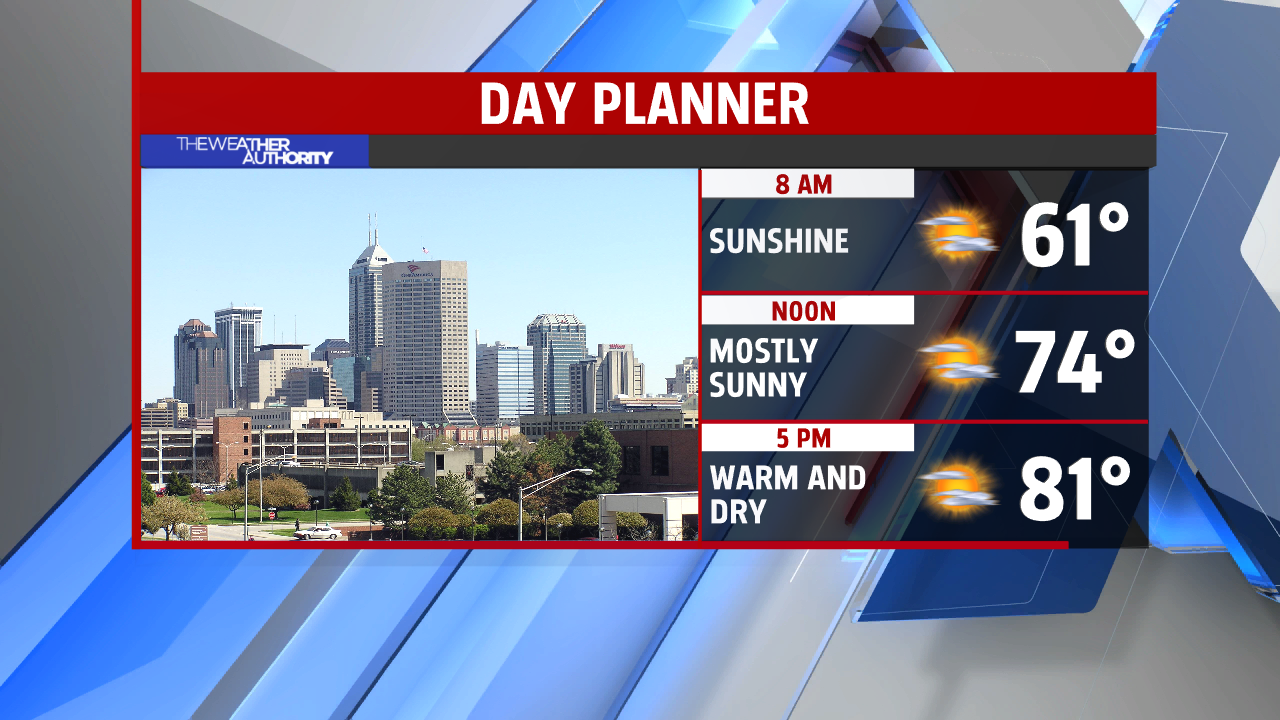 A cold front will move through the area Friday and bring a chance of rain and t-storms to the area Friday morning. No severe weather is expected at this time.
Saturday will bring a mix of sun and clouds with highs near 80 degrees and then we're tracking a low-pressure system that will move in from the west on Sunday. Heavy rain looks to accompany the low with some areas possibly seeing up to two inches of rain.  We're keeping our eyes on Monday, July 4 as well.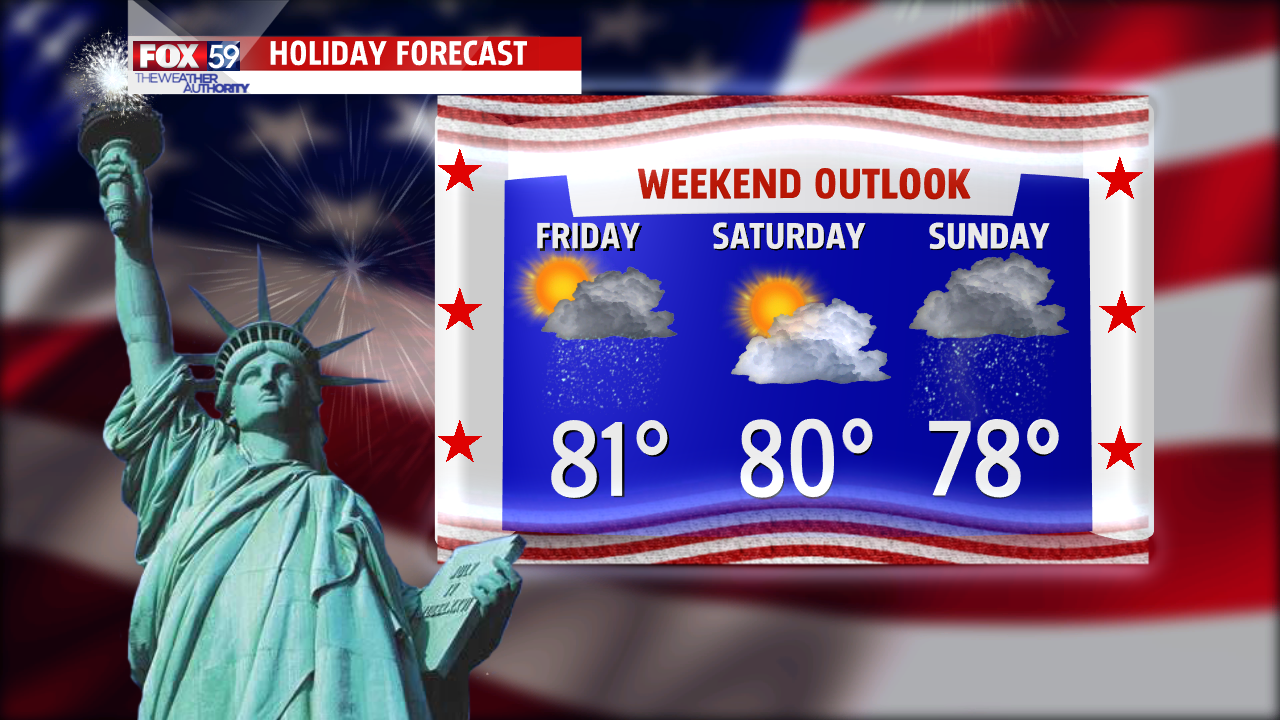 The low may be a slow-mover and keep rain in the area through much of Monday. We're hoping it moves east and clears out in time for fireworks but we'll have to wait and see how models trend. --Danielle Dozier