This is an archived article and the information in the article may be outdated. Please look at the time stamp on the story to see when it was last updated.
INDIANAPOLIS, Ind. (Nov. 27, 2015)--Good Friday evening! It's been a rainy day across central Indiana. A rainfall amount of 1.04 inches has fallen in Indy as of 9 p.m. Rain continues to move through at the 10 p.m. hour.
A cold front is also moving through the state. The cold front moved through Indy between 6:15 p.m. and 6:30 p.m. and dropped the temperature seven degrees as the front passed. Temperatures were in the 40s and 50s at 10 p.m.
The weekend will be colder with highs only in the low to mid-40s. It will stay breezy on Saturday with rain likely, especially along and south of I-70.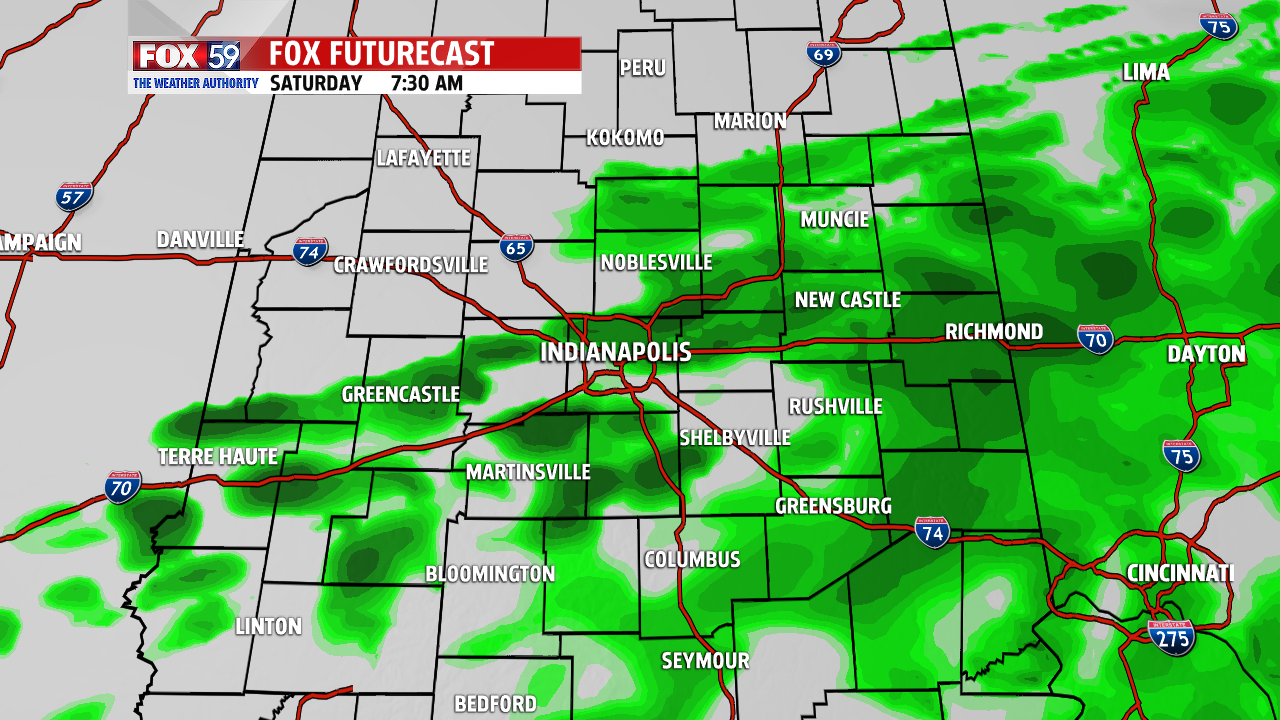 An additional 0.50-0.75 inches of rainfall is possible from Friday night into Saturday night in Indianapolis. Temperatures will gradually warm through Tuesday when our next cold front moves through. Rain returns Monday and Tuesday with temperatures falling on Tuesday as the cold front moves through. Expect a chance of a rain/snow mix early Wednesday. Check back for new updates. --Danielle Dozier