This is an archived article and the information in the article may be outdated. Please look at the time stamp on the story to see when it was last updated.
SHOWERS SPREAD NORTH
Rain will increase later tonight spreading north from southern Indiana.
March 2017 is the wettest to date in six years and more will fall again tonight. To date 3.64″ so far this month which is .59″ above normal.
Three day rainfall totals have surpassed 1.50″ in Indianapolis with over 1″ in the past 48 hours alone.  Radar estimated and ground observations below show the higher totals around Monroe and Brown counties.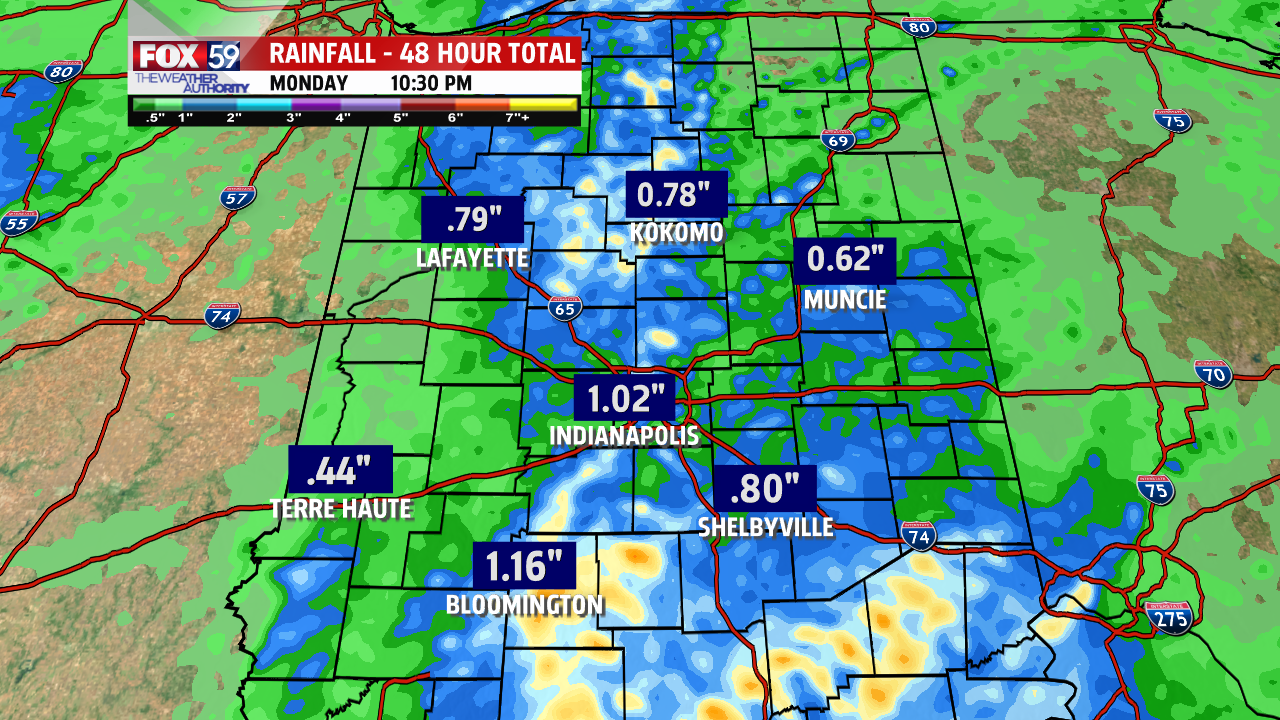 Rain surges north later tonight and will reach peak coverage (around 70%) from 8 pm through 1 am. The forecast is for the heaviest of rainfall to occur southeast. A few t-storms are possible and that will be the focus for the higher rain totals.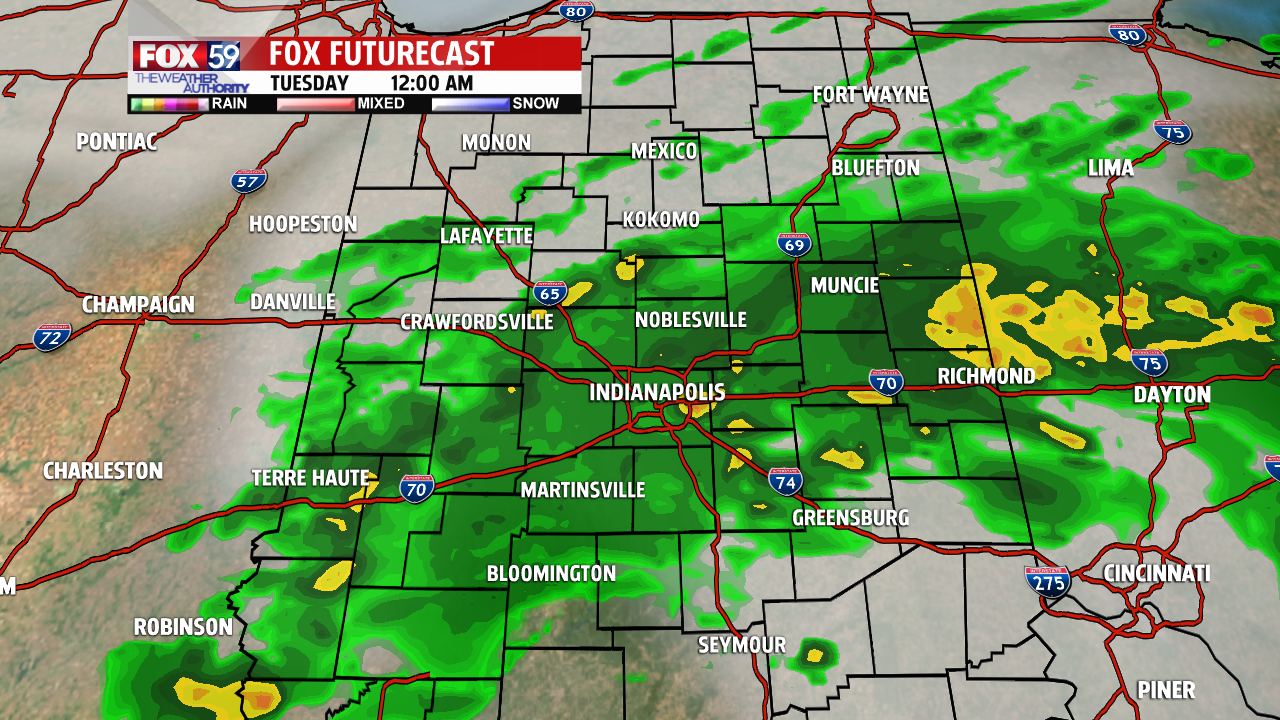 APRIL SHOWERS MAY BE FREQUENT EARLY IN THE NEW MONTH
With the start of April in sight – a warmer and wetter pattern appears to be on the horizon. The latest 8 to 14 day outlooks from the National Weather Service are centered on the weekend of April 4th through the 10th.