This is an archived article and the information in the article may be outdated. Please look at the time stamp on the story to see when it was last updated.
INDIANAPOLIS, Ind. (Nov. 29, 2015)--Good Sunday afternoon, Indiana! Expect a cloudy sky  tonight with an east, northeast wind 10-15 mph. Temperatures will dip into the mid-30s once again by Monday morning. Rain will move back in Monday with a slight chance of rain in the late morning and early afternoon.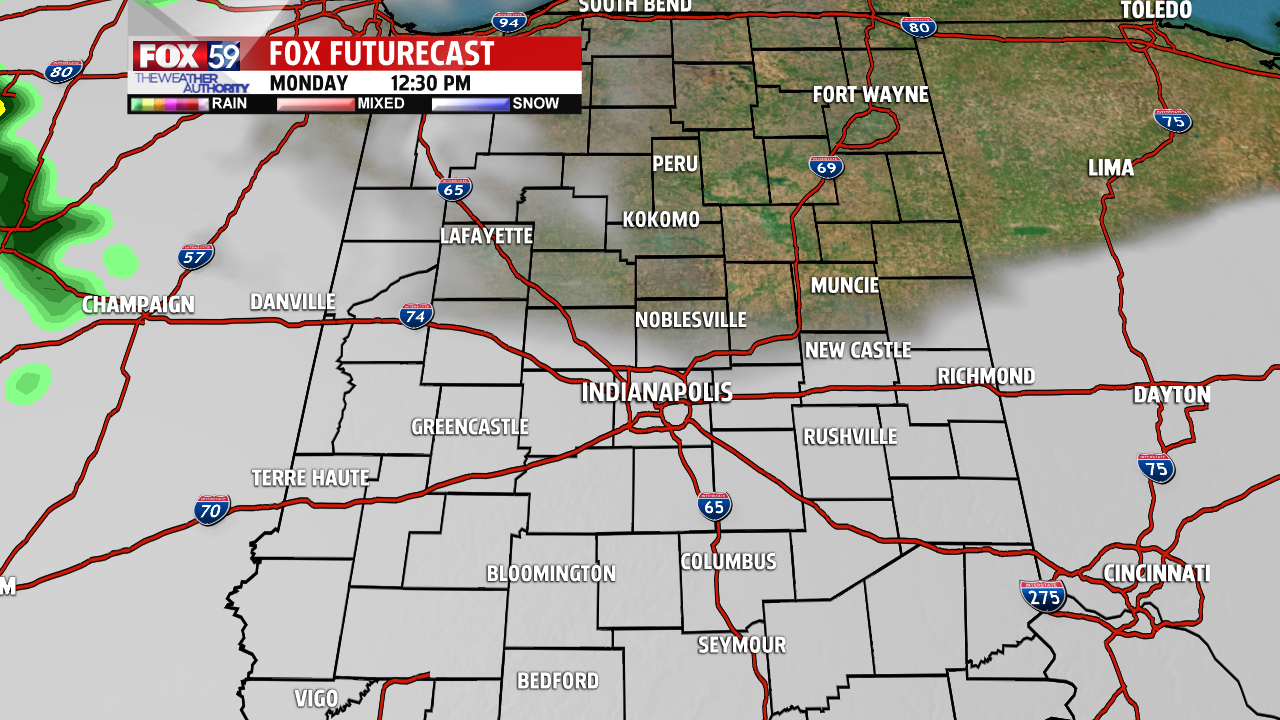 Rain will become likely Monday late afternoon into Monday night and Tuesday. Rainfall amounts of 0.10 to 0.25 inches are possible through early Tuesday.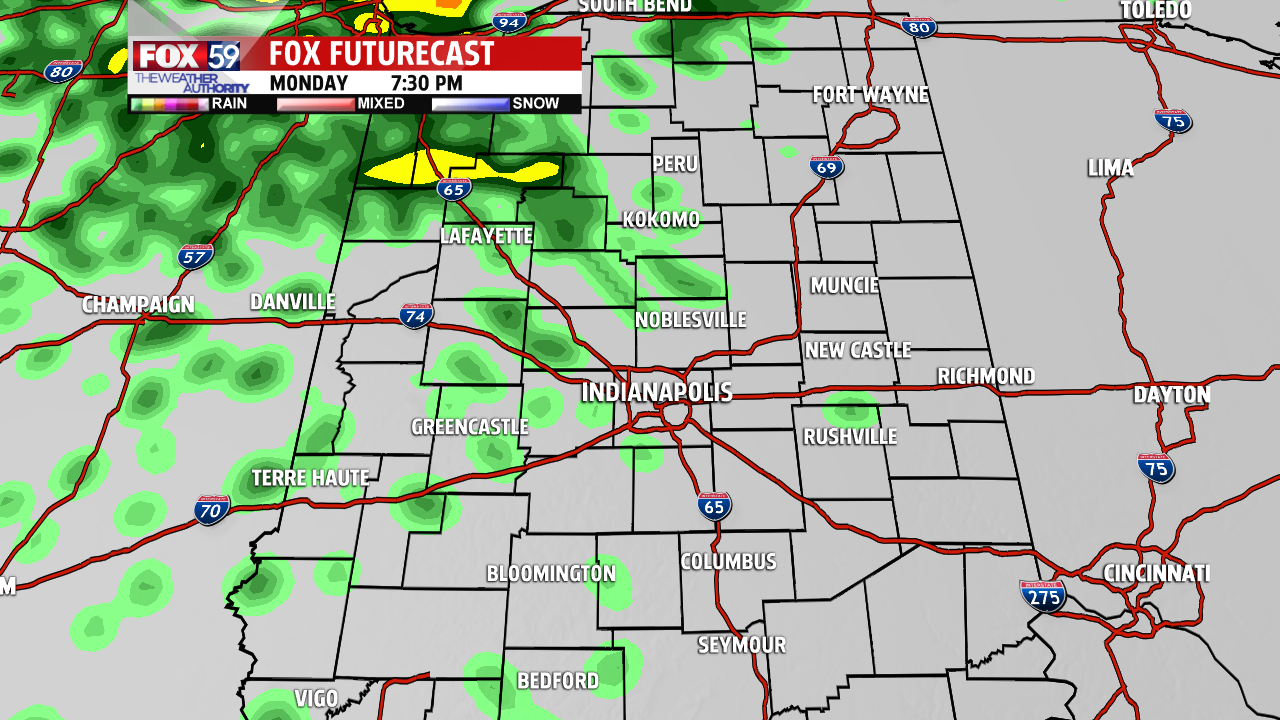 Temperatures will rise to the upper 40s on Monday with an east wind 5-10 mph. Tuesday will also feature highs near 50 degrees but temperatures will fall through the day as a cold front moves through. Expect breezy west, southwest winds on Tuesday with scattered showers, especially in the morning. The average high temperature is 45 degrees this time of year. Check out the average monthly temperatures for the fall season in Indianapolis. We've been above average!
As the low pressure system pulls away into Wednesday, we may have some wrap-around moisture across central Indiana and enough to give us a rain/snow mix early Wednesday. We'll watch this closely. Otherwise, expect a warm-up into next weekend; highs back in the 50s. --Danielle Dozier