This is an archived article and the information in the article may be outdated. Please look at the time stamp on the story to see when it was last updated.
INDIANAPOLIS, Ind. --It's reached 50 degrees in Indianapolis today with plenty of sunshine. It's felt nice! Clouds will build in tonight with temperatures down in the upper 30s.
Rain will move in from the west by late morning in Indy. Plan on it continuing through the early afternoon hours before departing east. Highs will reach the upper 40s with breezy southeast winds shifting southwest. Rainfall amounts of up to 0.25 inches are possible with isolated higher totals of 0.50 inches.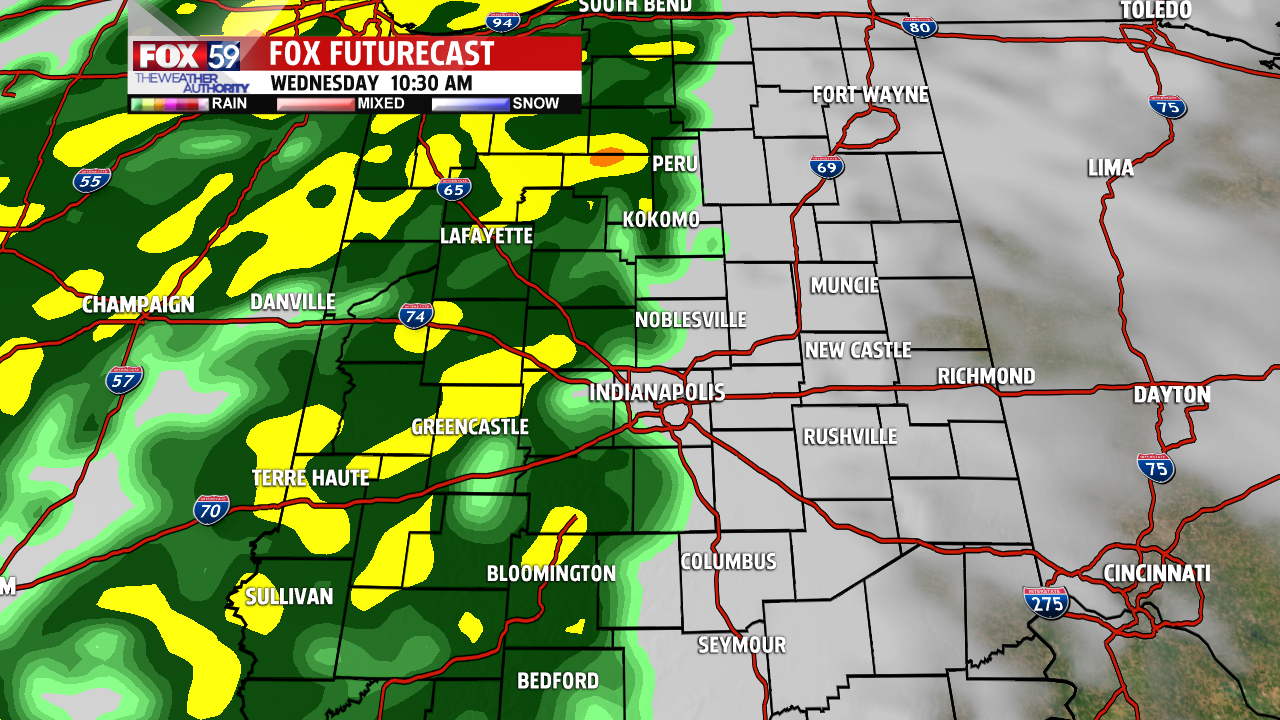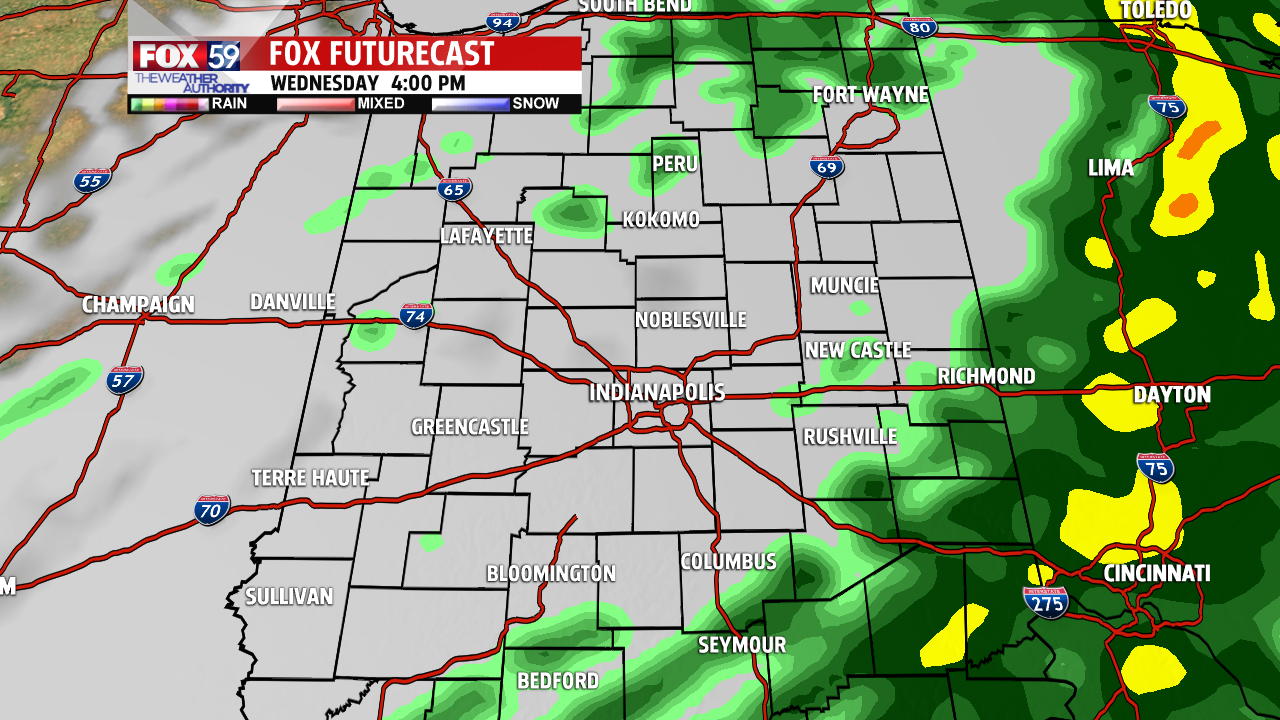 Thursday will be dry with highs in the mid-40s and northwest winds at 5 to 10 mph.
A stronger weather system will move in Friday night. Plan on Friday being a rather windy day with temperatures rising to near 50 in the evening and rising even further to near 60 degrees early Saturday. Temperatures will fall dramatically during the day Saturday as a strong cold front moves through. Saturday will also be rather windy. Showers and t-storms are likely Friday night into early Saturday.
Much colder air will arrive for the weekend and into Monday of next week. Temperatures could dip to the teens. --Danielle Dozier