This is an archived article and the information in the article may be outdated. Please look at the time stamp on the story to see when it was last updated.
INDIANAPOLIS, Ind. (Nov. 26, 2015)--Happy Thanksgiving! It was a mild day with highs in the low 60s. The official high temperature in Indy today was 62 degrees. Even though it was mild, it wasn't the warmest ever for the city on a Thanksgiving. The record warmest Thanksgiving is 69 degrees recorded in both 1973 and 1896.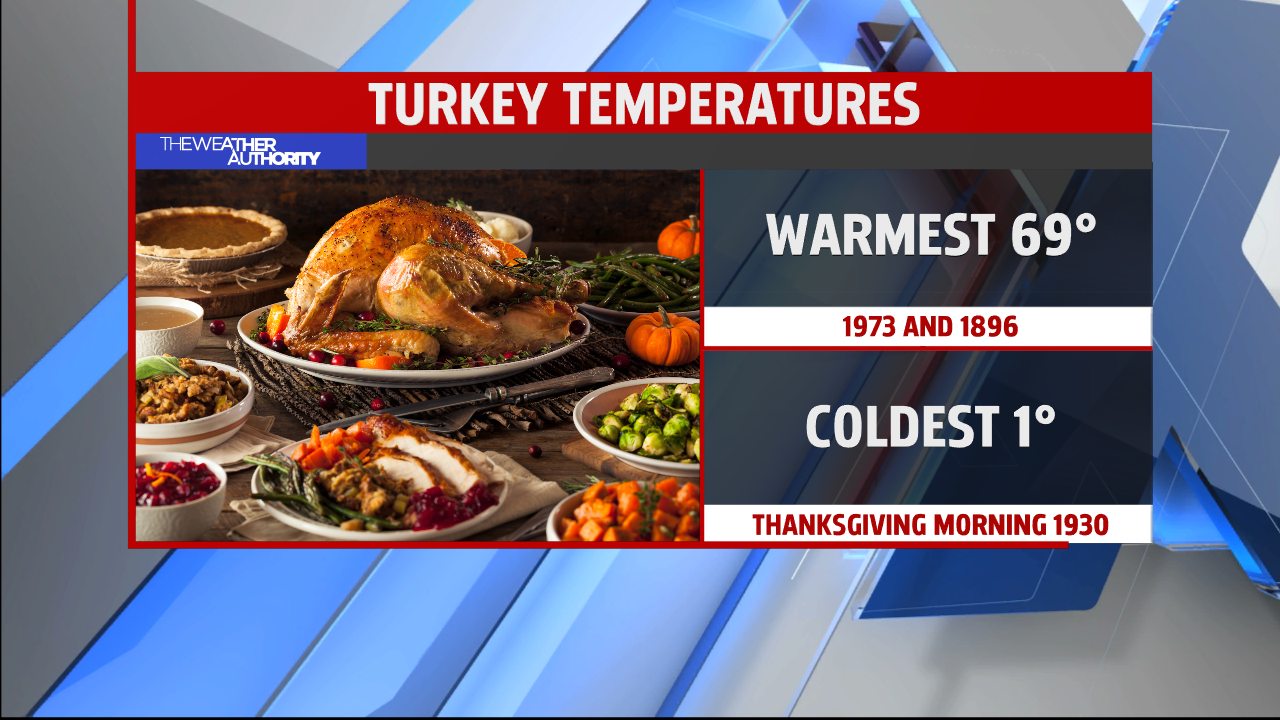 If you're going out shopping overnight through Friday morning, plan on temperatures in the 50s and a slight chance of rain.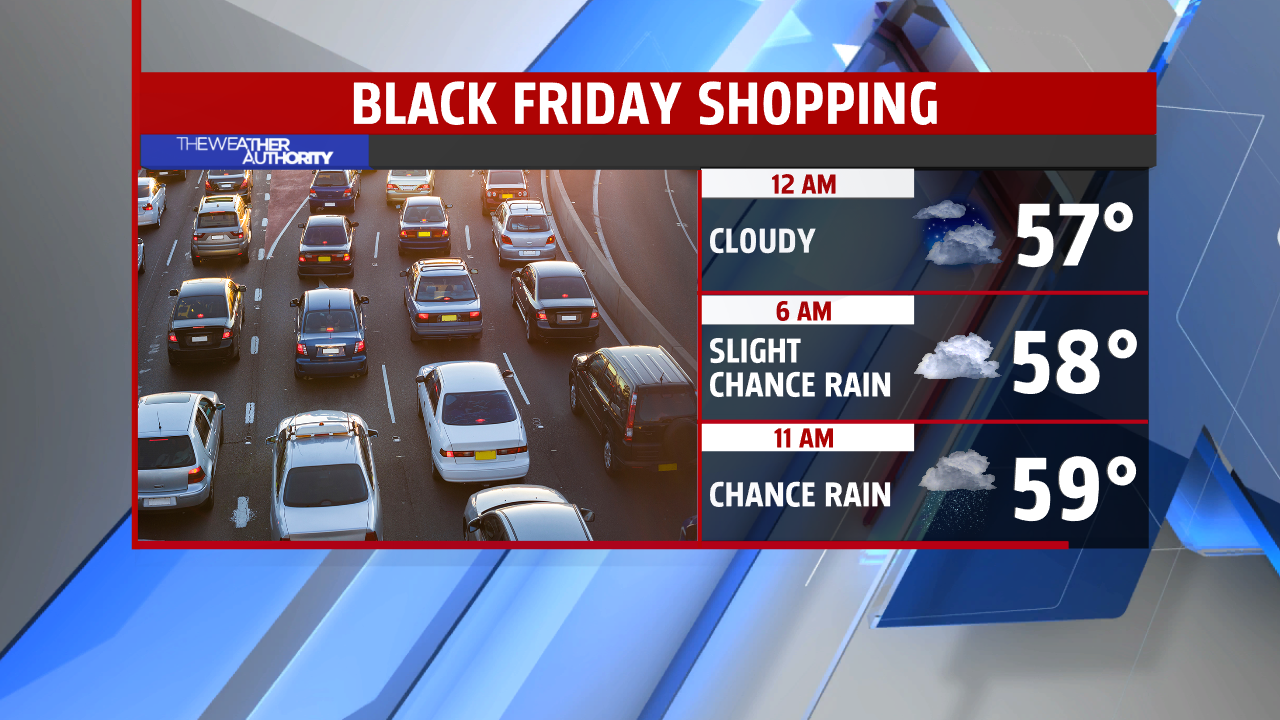 Maybe you're going to be downtown for the Circle of Lights Friday. Plan on having the rain gear and a coat. Temperatures will be dipping into the 40s thanks to a cold front and rain is likely.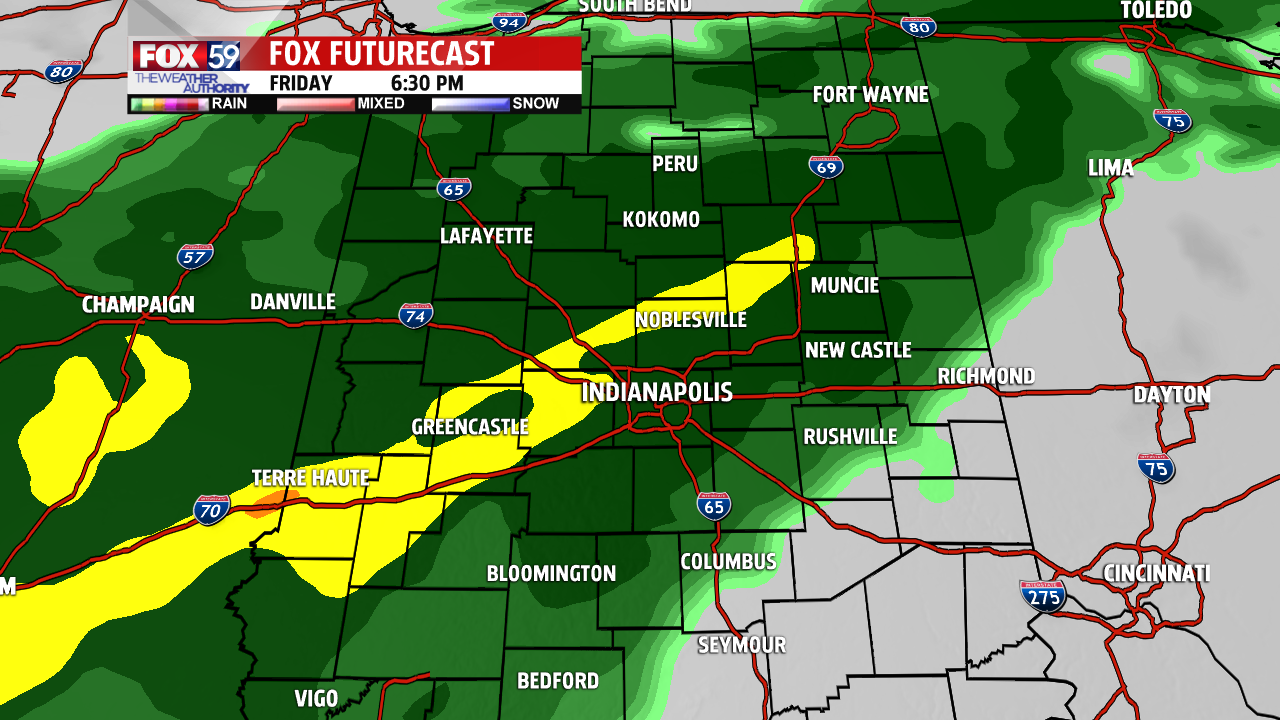 Winds will be strong tonight and Friday with highs in the 60s before the front moves in.
Temperatures will fall across northwest Indiana on Friday so expect a dip in temperatures in the late morning and early afternoon there.
Expects highs only in the 40s for the weekend with rain likely Saturday. The best chance of rain on Saturday will be areas along and south of I-70. There will be a chance of rain each day through mid next week. In fact, temperatures may turn cold enough by Wednesday that we'll have a slight chance of a rain/snow mix. Rainfall amounts of up to 1.5 inches are possible through at least Saturday night/Sunday morning.  We'll watch the forecast carefully. --Danielle Dozier