This is an archived article and the information in the article may be outdated. Please look at the time stamp on the story to see when it was last updated.
INDIANAPOLIS, Ind. (Jan. 24, 2016)--Good Sunday afternoon! Temperatures this afternoon climbed above freezing and it's the first time we've had a temperature at or above freezing in nine days in Indianapolis. The sun did work on melting some snow too. Check out the views from Lebanon at 9 a.m. and 4 p.m. Sunday.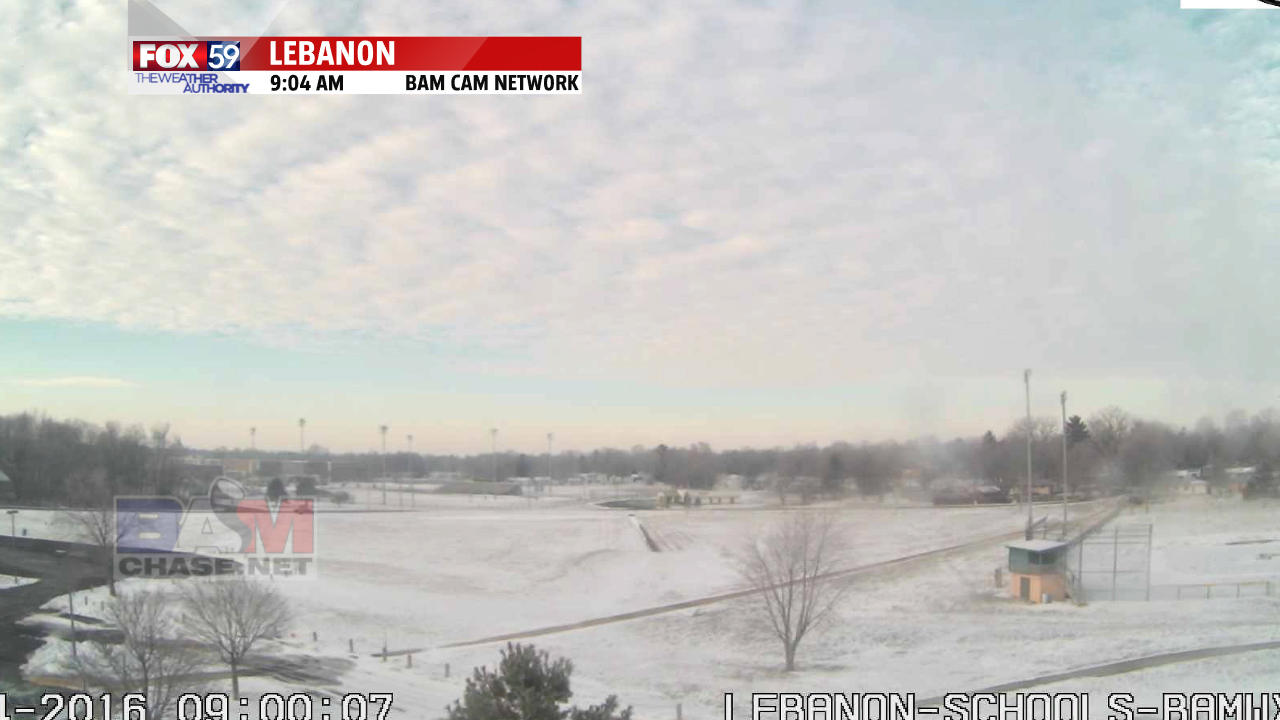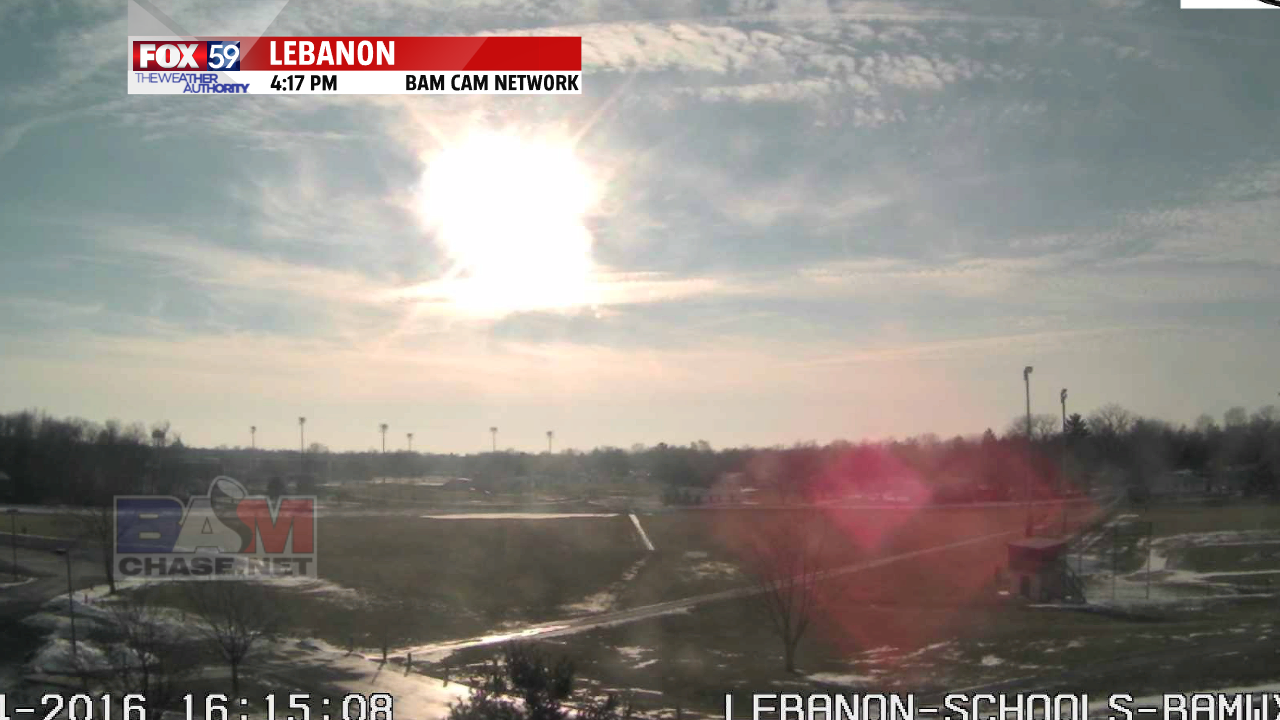 Tonight will bring a partly cloudy sky with lows in the mid-20s. Winds will be 5-10 mph out of the south, southeast. We'll start out with sunshine Monday morning and increase the clouds through the day. Expect a chance of rain in the afternoon with increasing winds. Winds may gust to 20 mph in the afternoon. Rain chances will increase Monday evening.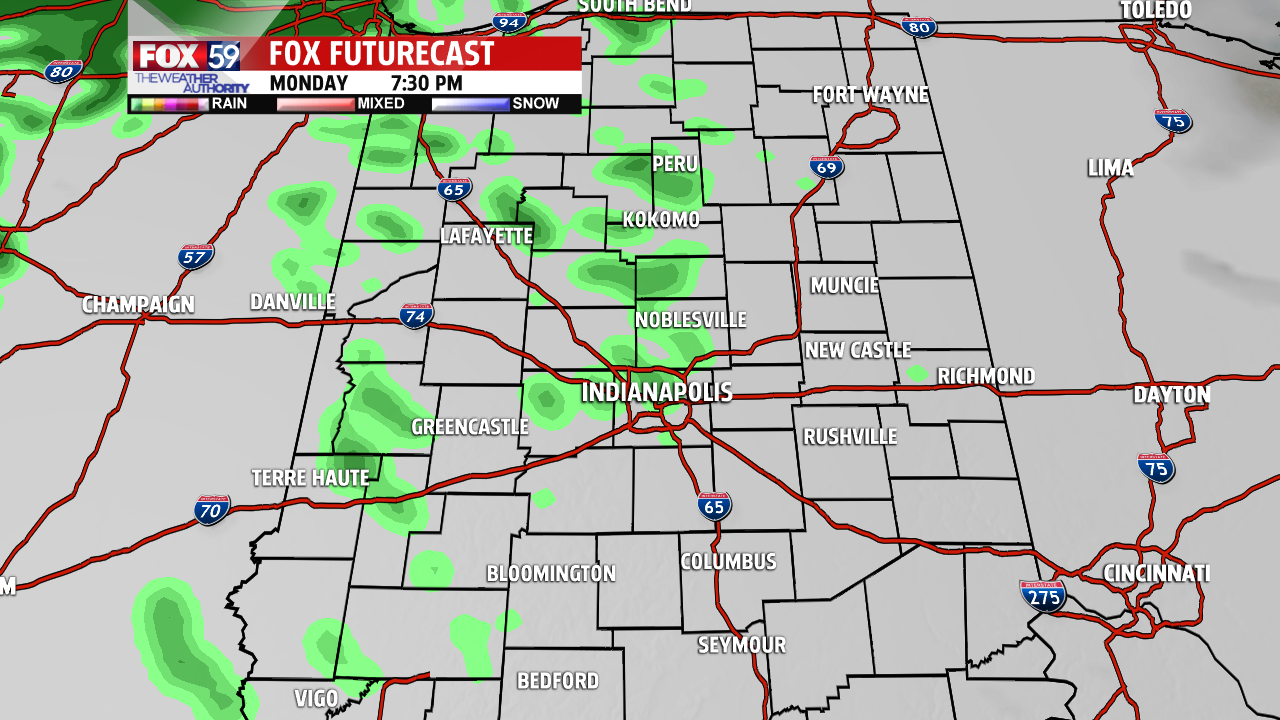 Thunder can't be ruled out as we have a tad bit of instability in the atmosphere Monday night. Temperatures will rise to the mid-40s!
Tuesday's high temperature will be reached after midnight and fall through the day as a cold front moves through. Expect temperatures in the low/mid-30s by daybreak Tuesday. Rain will change to snow early Tuesday morning but I'm not expecting a lot of snow.  Rainfall amounts of up to 0.10 inches are possible. Snow totals will range from a possible dusting to a couple of tenths inches in spots. The ground will still be relatively warm.
Dry conditions arrive Wednesday before a clipper system dives in from the northwest Thursday. This will bring a slight chance of snow to the area, especially areas north of Indianapolis. Temperatures will climb to almost 50 degrees next Saturday! --Danielle Dozier