This is an archived article and the information in the article may be outdated. Please look at the time stamp on the story to see when it was last updated.
INDIANAPOLIS, Ind. --Good Saturday afternoon! Temperatures climbed into the 60s today in central Indiana with Indianapolis reaching 66 degrees. This is 27 degrees above average and more typical of late April. It is not, however, a record. The record for the date is 75 degrees from 1999.
Tonight we will have rain in the area. It will spread in from the southwest with at least a chance of rain in Indy by 7 p.m. The precipitation looks to ramp up toward the 9 and 10 p.m. hours. Lightning is possible to the south and east of Indy where there is slight instability. The low pressure that is responsible for bringing the rain tonight is associated with a stationary front over central Indiana.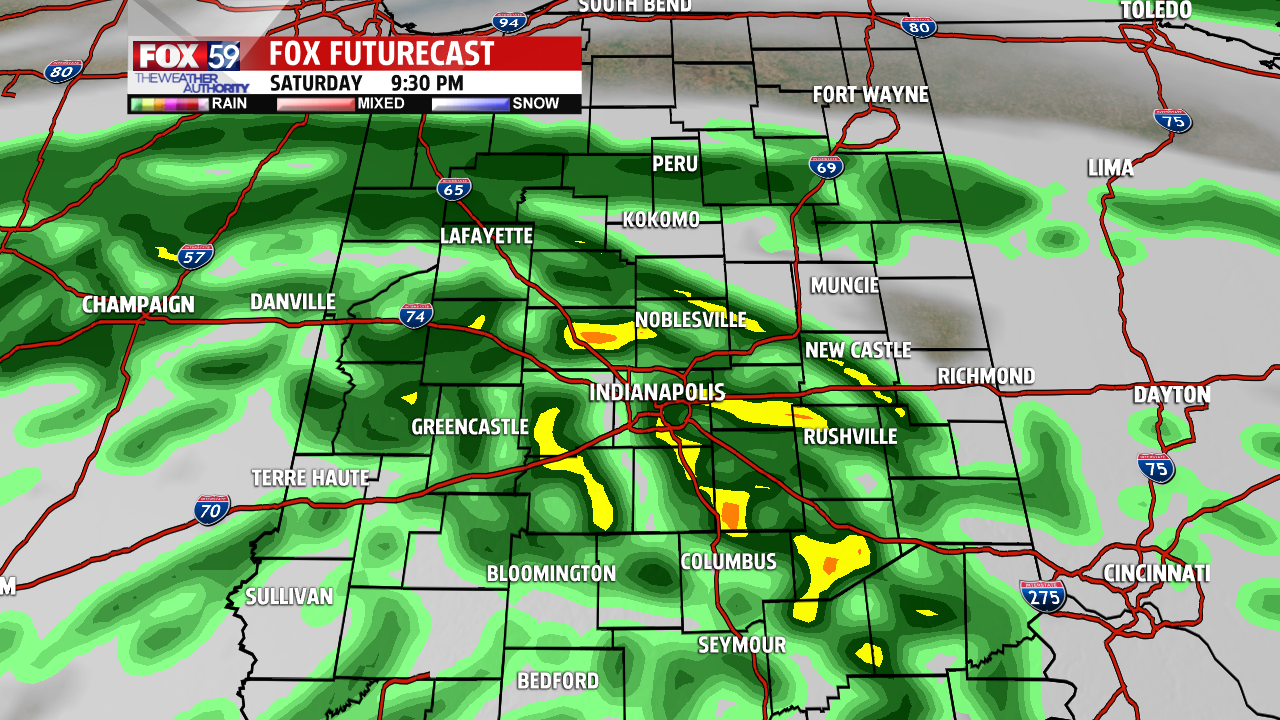 Temperatures should drop to the mid to upper 50s by midnight Sunday and that would be our high temperature for Sunday. Temperatures will fall to the low 40s by Sunday morning as the front finally pushes through the area overnight. Rainfall amounts of 0.10 to 0.25 inches are possible. Fog will also develop with limited visibility expected overnight.
Temperatures in the afternoon Sunday will still try to push 50 degrees with a decrease in cloud cover. However, it will be windy in the wake of the low pressure/cold front. Winds may gust to 30 mph at times out of the west, northwest.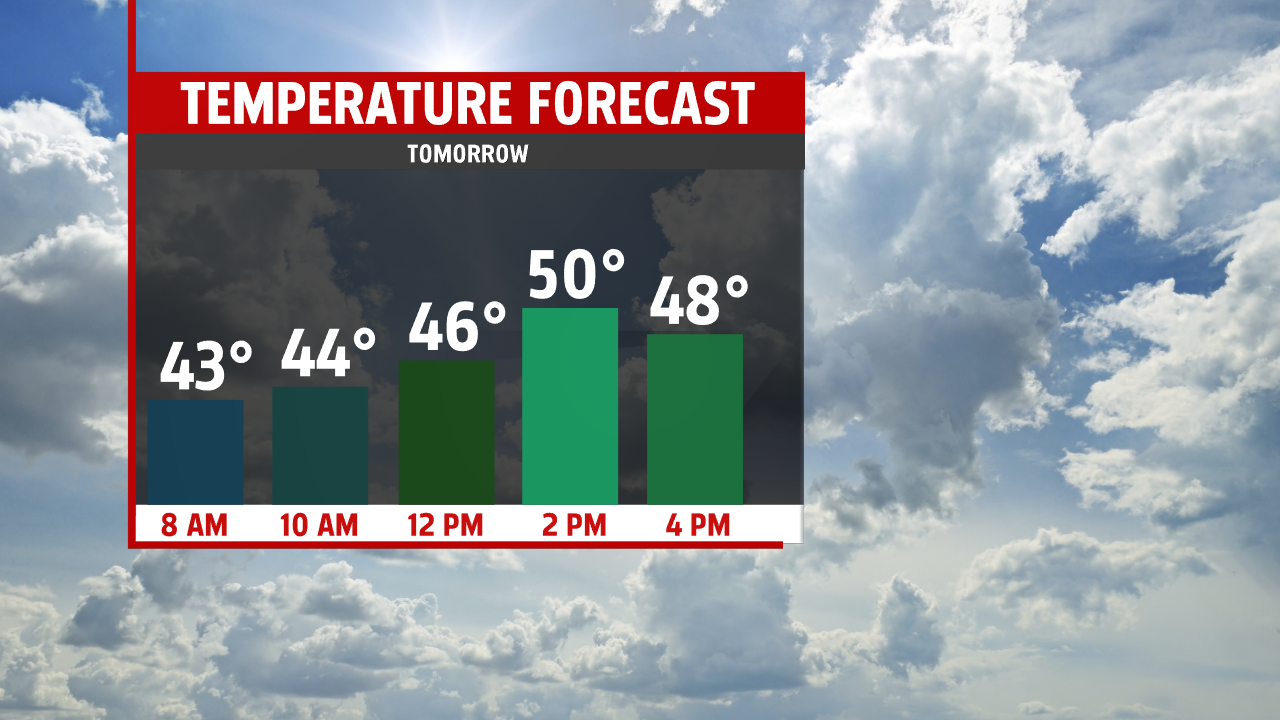 Monday stays dry with highs in the mid-40s. Valentine's Day looks great with some high clouds around and highs in the upper 40s!  The weather pattern ahead is stagnant as dry weather looks to prevail. Highs will drop to the upper 30s Wednesday and Thursday but rebound to the upper 40s by Friday and low 60s by next Saturday! There doesn't look to be any push of really arctic air anytime soon! --Danielle Dozier