This is an archived article and the information in the article may be outdated. Please look at the time stamp on the story to see when it was last updated.
Happy Father's Day! We are tracking rain and storms this morning with scattered storms developing again around midday.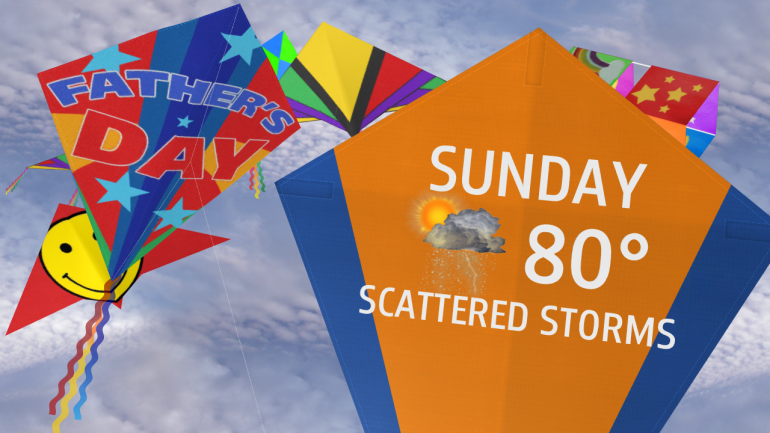 The clouds and rain will help keep our temperatures a little cooler this afternoon, highs topping out near 80.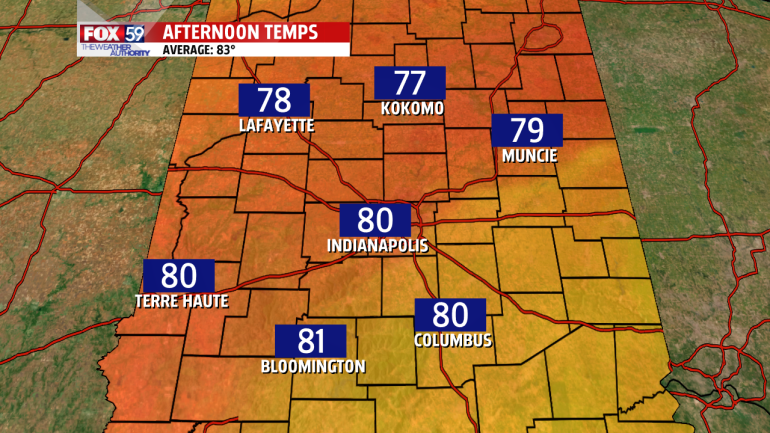 Following the rain this morning, a cold front will push through the state sparking off more storms.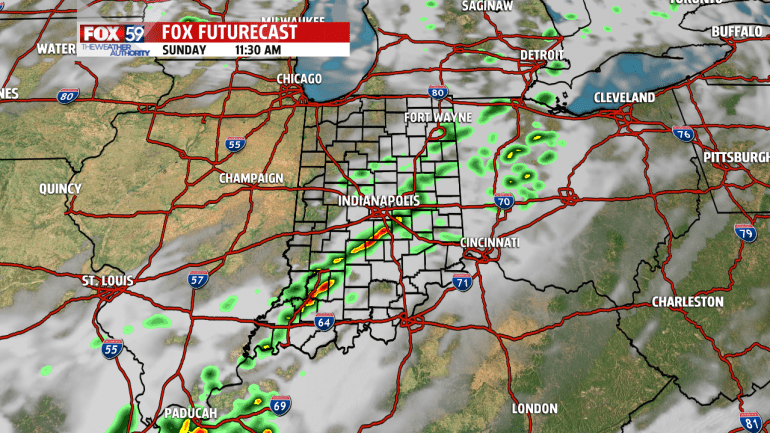 Around lunchtime more rain develops and heads eastward.
Skies will clear out from northwest to southeast as cooler and drier air settles in behind the front.
Some of the storms in southeast Indiana could become severe with damaging winds the main concern.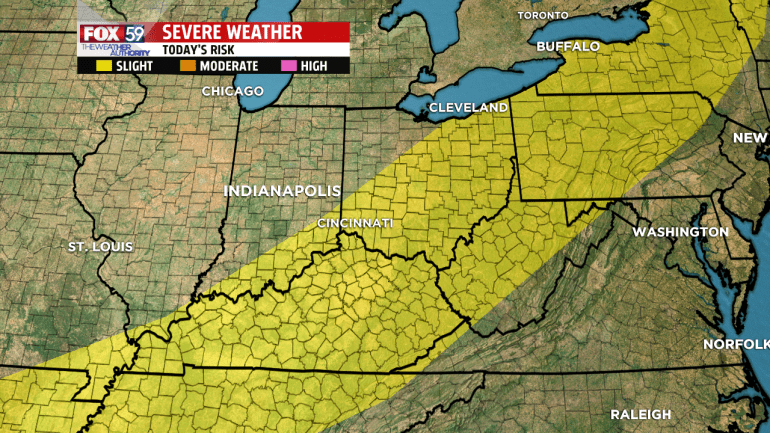 Localized flooding is also possible as thunderstorms may produce 2-4" very quickly.
The start of the week is looking fantastic! Low humidity and temperatures back to seasonal averages near 80º. The heat and humidity build back in by the end of the week as rain chances also increase.