This is an archived article and the information in the article may be outdated. Please look at the time stamp on the story to see when it was last updated.
We had a big swing in temperatures today. We went from highs in the upper 50's this morning to the mid 40's by the late afternoon. High temperatures across the region paint a pretty clear picture of a cold front sweeping through the area. That's mean much colder temperatures for us here in Central Indiana.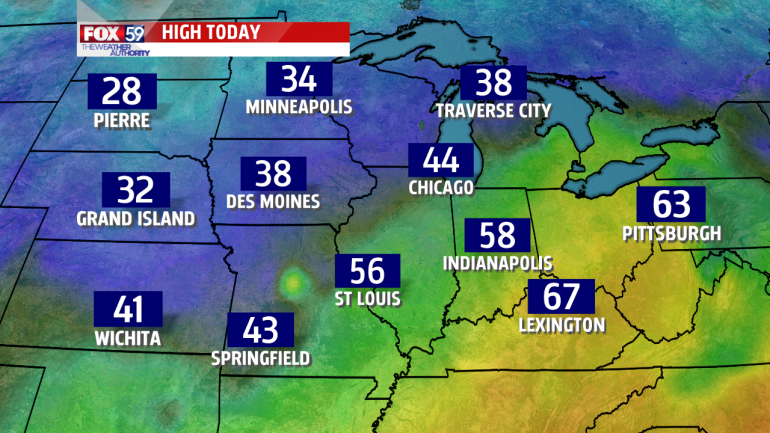 Winds have already shifted out of the west and will take a dive out of the northwest by Monday morning.
Temperatures will fall into the mid and upper 30's overnight, but luckily, most of us are looking at temperatures above freezing. It's possible that a few of our northern counties could see temperatures right around freezing, giving those areas the best chance to see some slick conditions on the roads.
Rain mixing with snow will arriving for the morning commute. Upper layers of the atmosphere will be cold enough to support areas of snow showers during the morning, but warmer surface temperatures, for most of us, means the snow will melt on contact.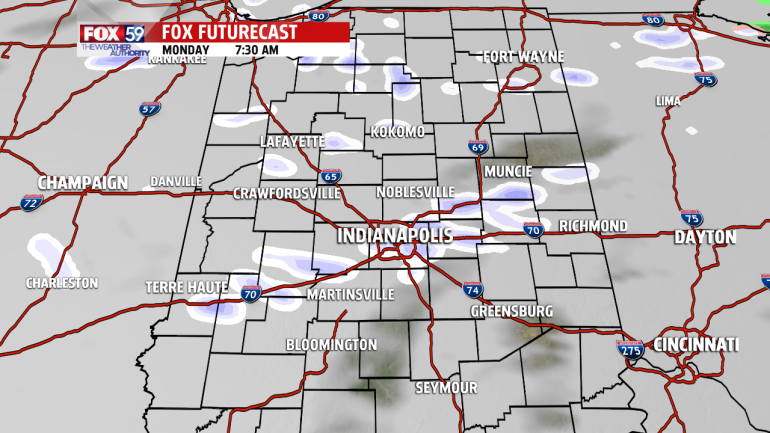 Cloudy and cold tomorrow with a few scattered rain/snow showers will linger into the afternoon.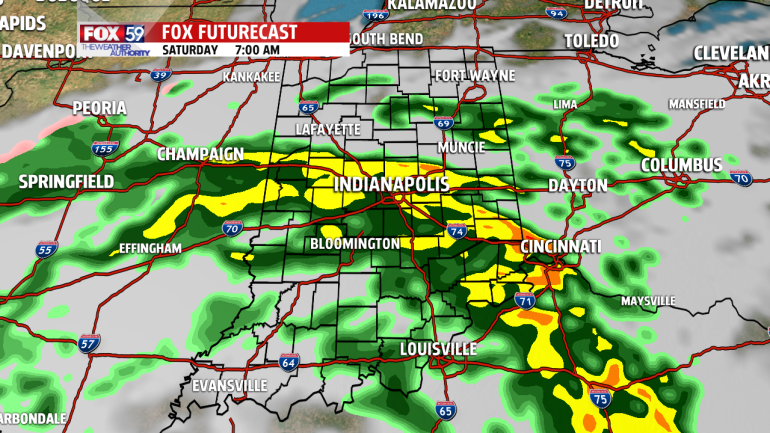 And here you have it…  a nice long cold stretch in the works. A few flurries or light snow showers possible Tuesday. More sunshine on Wednesday, but still cold before snow showers return by Tuesday evening.