This is an archived article and the information in the article may be outdated. Please look at the time stamp on the story to see when it was last updated.
Happy Saturday! Clouds are filling back in this morning as a few disturbances head to Indiana. Temperatures are starting in the 20s and will warm to near 40 this afternoon.
A few flurries are possible during the morning hours in central Indiana with light snow possible in southern Indiana.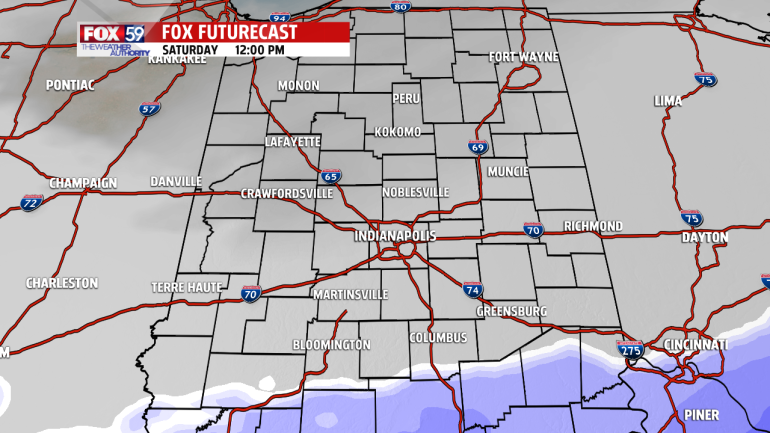 As temperatures warm up, precipitation will become a rain/snow mix. No accumulations are expected.
A wet weather pattern sets up starting early Monday morning. Heavy rain and thunderstorms are possible each day through mid week. Flooding is a concern as 4 inches of rain is possible.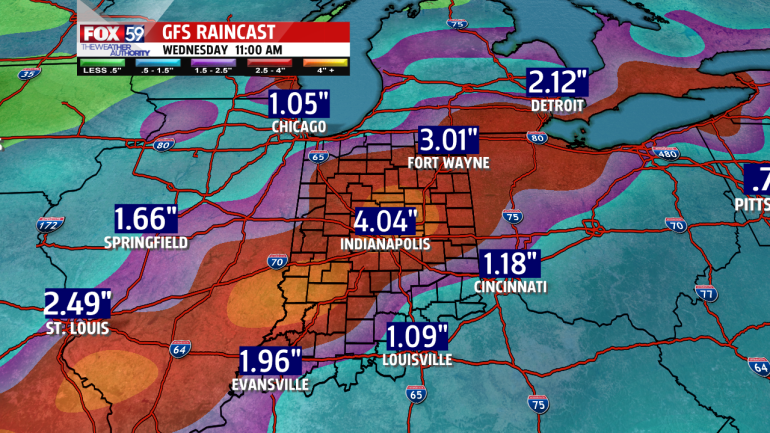 Temperatures are back in the 60s to the start week and then fall Wednesday behind a cold front. Sunday and Thursday are the driest days of the next 7, more rain returns Friday.