This is an archived article and the information in the article may be outdated. Please look at the time stamp on the story to see when it was last updated.
INDIANAPOLIS, Ind. –Good Monday afternoon! We're all feeling the heat again this afternoon with temperatures going back up to the low 90s. Indianapolis reached 91 degrees today marking the 5th day in a row and 13th time all year. The last time we had a stretch this long of 90s was mid-July of 2016. The record-high temperature for the date is 92 degrees from 1891.
Tonight will be mostly clear with temperatures in the mid-60s with calm winds. Tuesday will bring highs back up in the low 90s. A record high is possible with the current record of 91 degrees from 1891. The forecast high Tuesday is 91 degrees.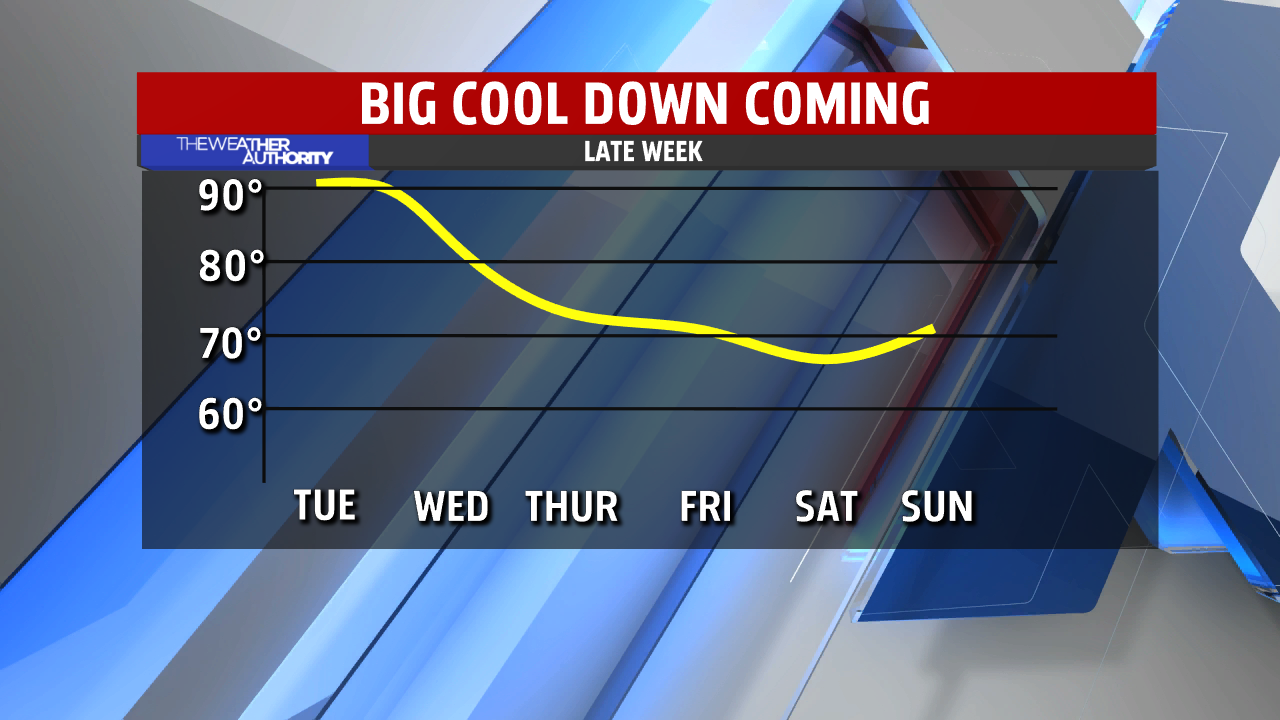 A cold front looks to move through Indy between 5 a.m. and 8 a.m. Wednesday. Temperatures will reach the low 80s with a slight rain chance.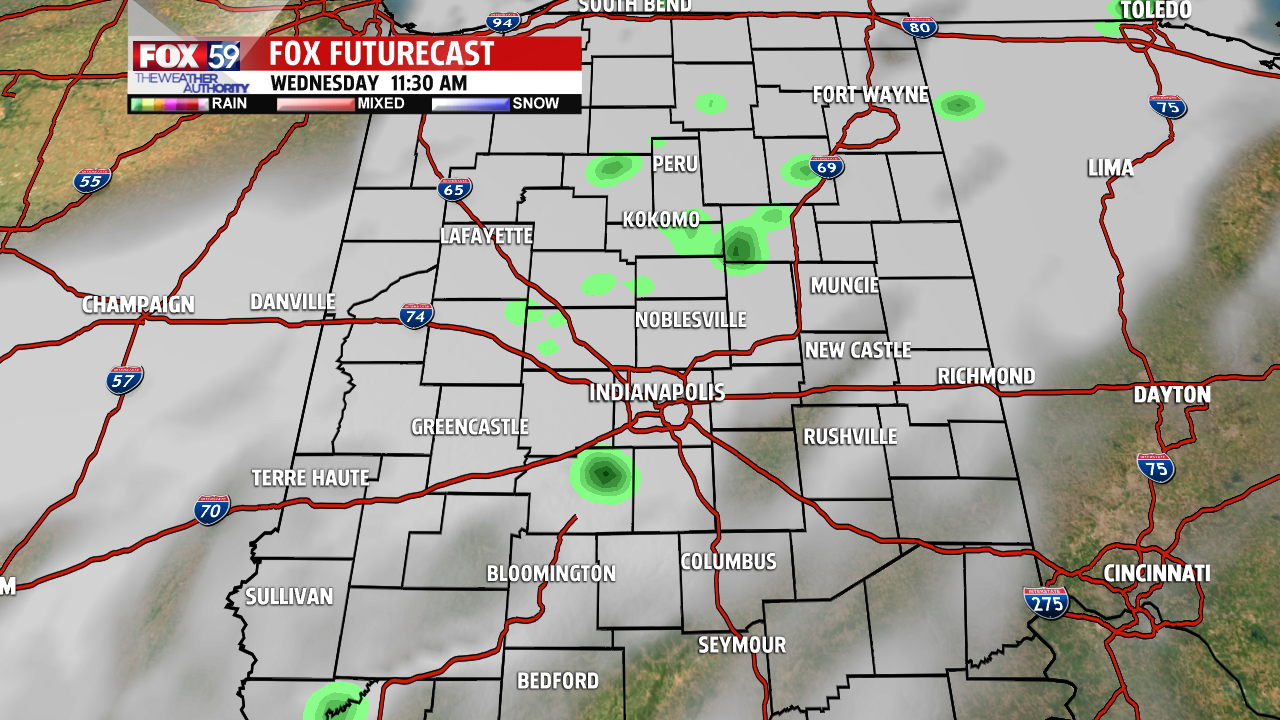 You'll feel the cooler air arrive through the end of the week with lows dipping to the low 50s by Friday morning with highs in the low 70s. A series of cold fronts will move through with reinforcing cooler air by the weekend. It will feel more like the season as we usher in October on Sunday. –Danielle Dozier