This is an archived article and the information in the article may be outdated. Please look at the time stamp on the story to see when it was last updated.
Clear skies and cooler temperatures are back in Indiana! Autumn has returned after a hot stretch of record heat. Expect a beautiful day ahead with ample sunshine and more comfortable temperatures throughout the day, as highs only reach the lower 70s. A light jacket out-the-door will be needed for some and expect more mornings like this through the weekend! Here is your breakdown: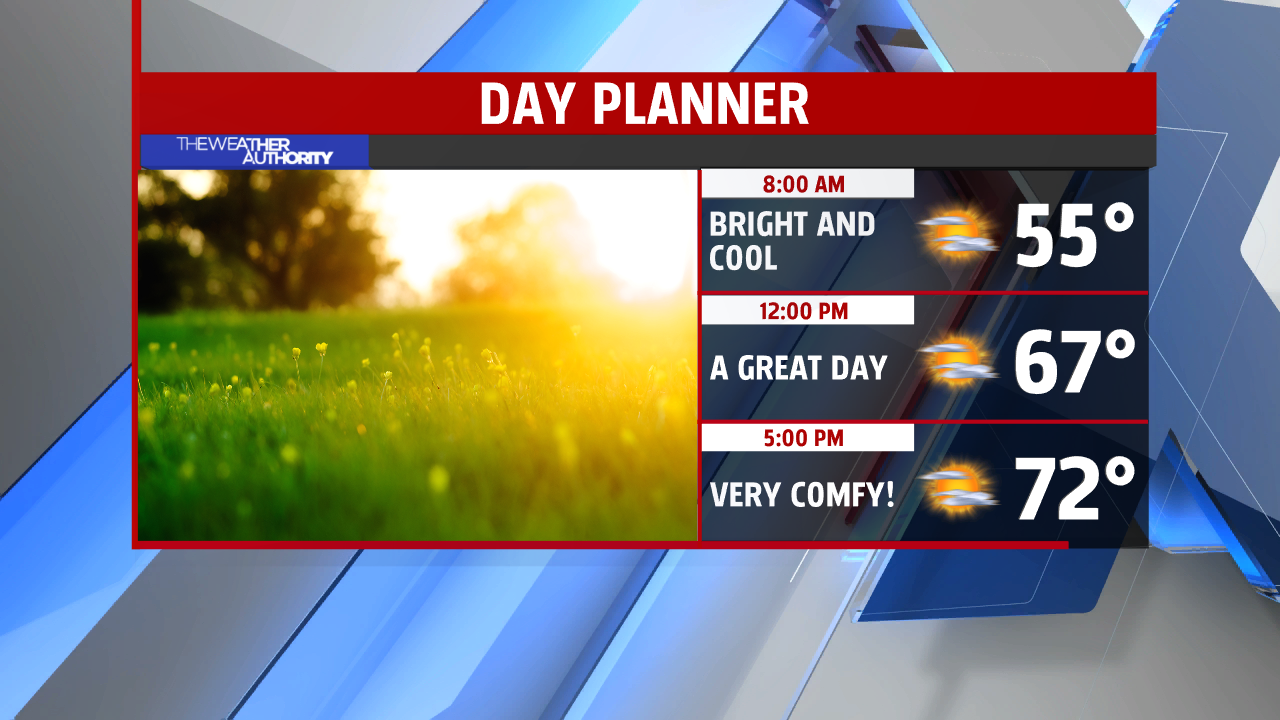 Drought worsens for parts of Indiana and no relief in sight, as the weather pattern remains extremely dry! Moderate drought now for our southwestern counties and with no pattern change. October could be another long, hot, dry month! Stay tuned...