This is an archived article and the information in the article may be outdated. Please look at the time stamp on the story to see when it was last updated.
COOLER AND DRIER
Doesn't this feel great! Looks good too! Our weather Monday has taken a turn as the skies brighten and humidity dives.
IT only took a few hours but what a difference from sunrise to the evening commute in central Indiana. Note the images from our camera at the Golf Club of Indiana Monday I'm posting below. A great evening is underway!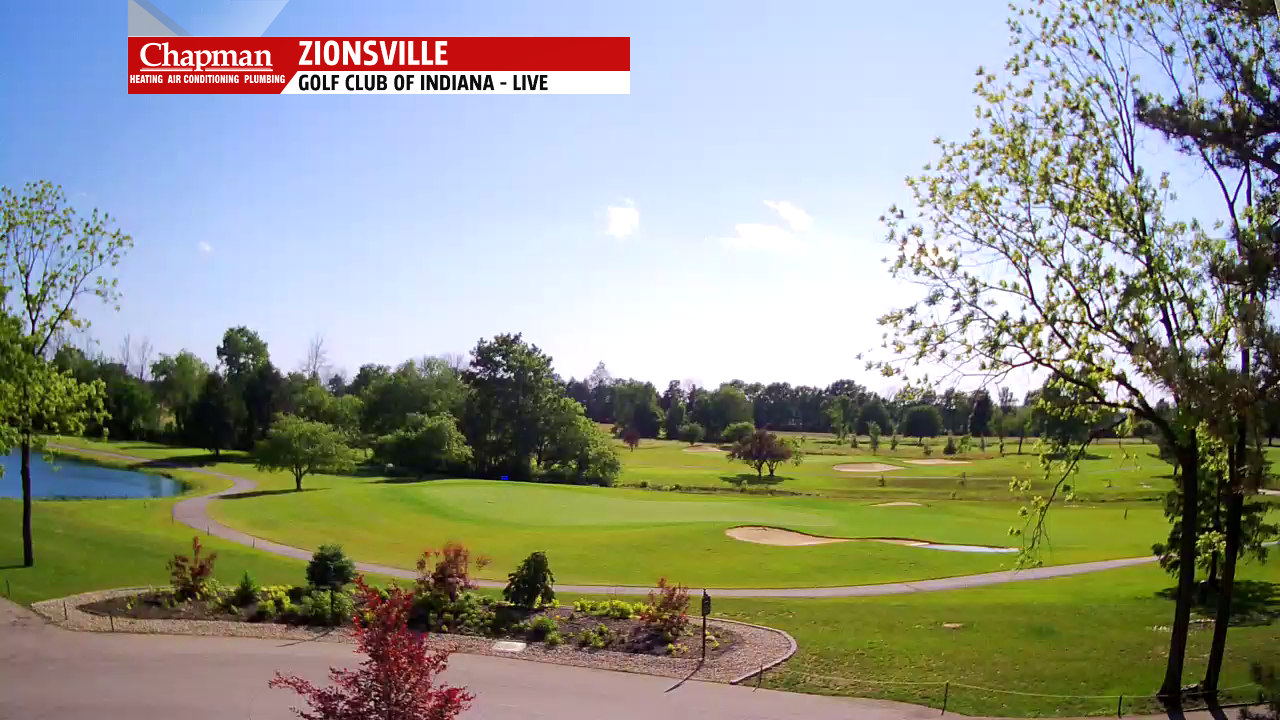 The dew point dropped sharply behind a cold front on northwest winds Monday. We've gone from Gulf Coast humidity to air imported from south Canada Monday evening.
You will really feel it Tuesday morning. early-May if not late-April level lows are expected by early Tuesday morning. Outlying areas could dip into the upper 40s by sunrise! Enjoy the break!
No 90-degree day yet and even 80s will be hard to come by over the next week. The extended forecast trends are for cooler than normal.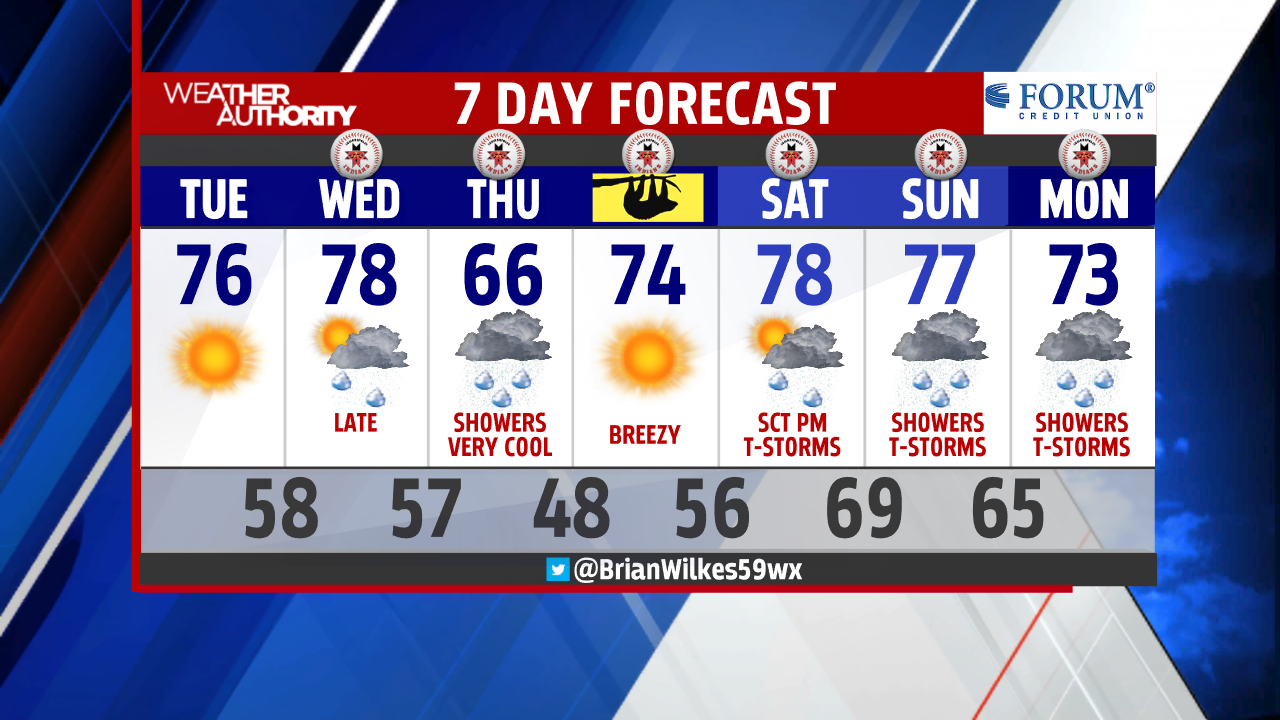 COOLER PATTERN UNDERWAY
With only eleven days until summer 2019 officially begins,  and there are all the indications of a of cooler (and wetter) weather next two weeks – last thing you may have wanted to hear. We will watch, and keep you posted for any major pattern changes long range.