This is an archived article and the information in the article may be outdated. Please look at the time stamp on the story to see when it was last updated.
MILD MORNING - COOL AFTERNOON
No 30's this morning!! But it won't last long. Mild morning temperatures are sticking in the 40's today and tomorrow before they take another plunge into the 30's.
We'll be a little warmer this afternoon too. However, a few spotty showers are possible and highs will still be running well below average.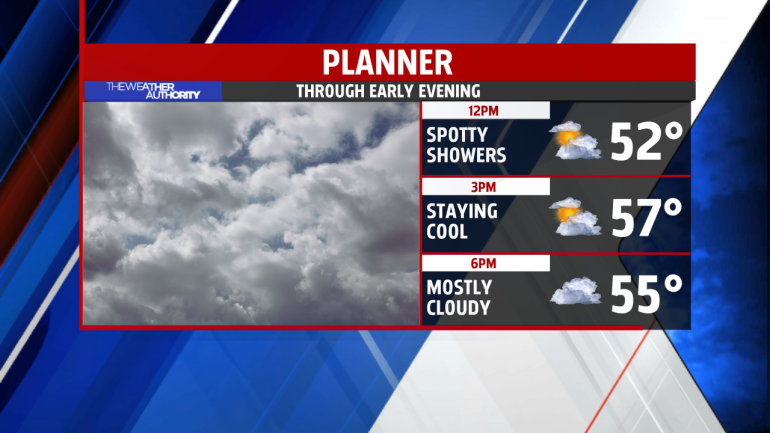 These temperatures are more common for what we would see in early/mid-November
RAIN AND COLDER AIR RETURN
A cold front moving in tonight will bring us more rain showers early Monday and reinforcing cold air this week.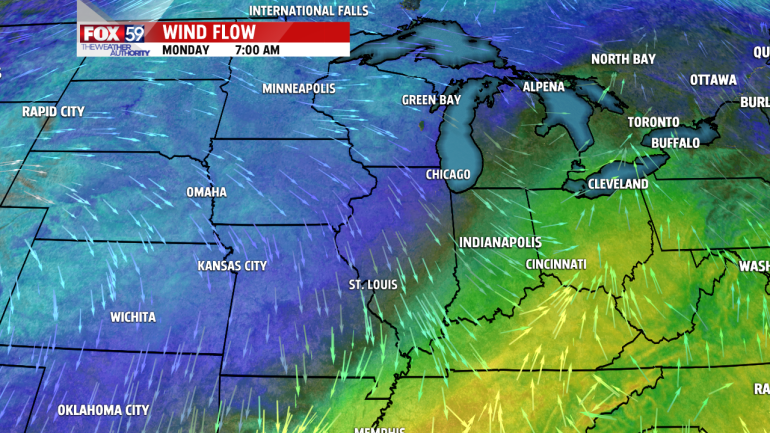 The bulk of the rain will arrive before the morning commute but a few lingering showers will still be around the area as you're heading out the door on Monday.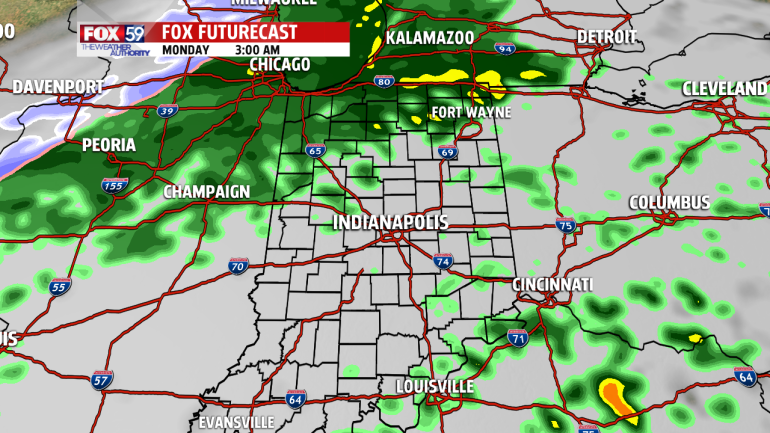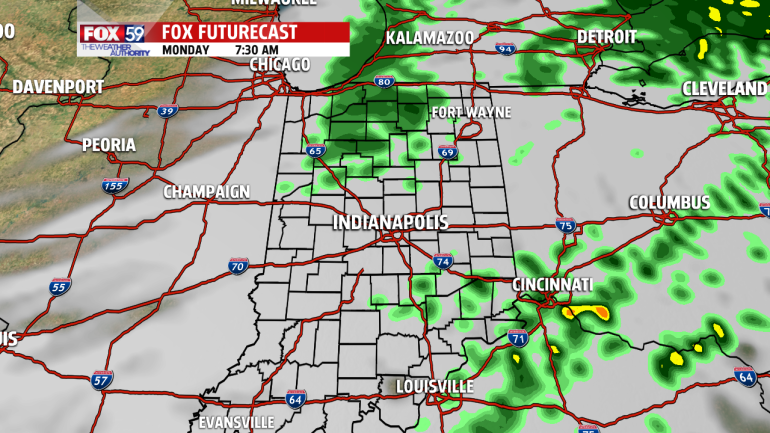 We'll have a lot of dry time this week! After showers move out on Monday, Tuesday through Thursday are looking great.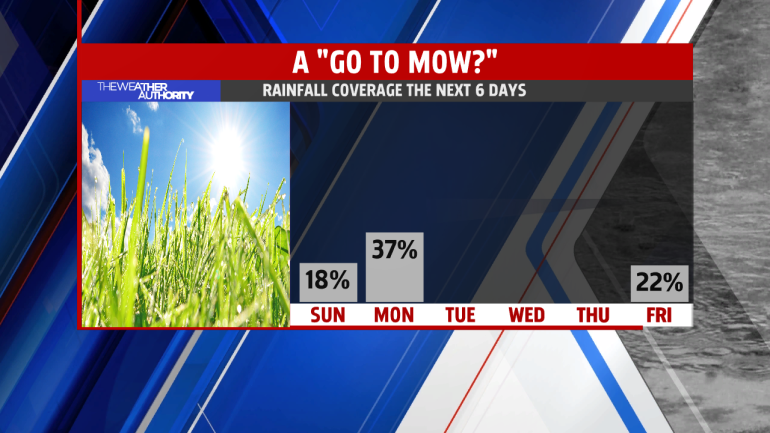 However, temperatures remain cool all week long. Plan on a few frosty mornings and the chance for freezing conditions for some of us by Thursday.