This is an archived article and the information in the article may be outdated. Please look at the time stamp on the story to see when it was last updated.
One more windy warm up coming! Temps surge tomorrow on brisk southwest winds. The high is predicted to reach 55° in Indianapolis, 20° above normal and more typical of mid-March levels.
The January thaw is has reached 15 straight days above normal and even more impressive is no freezing temperatures in 9 nights. The incredible warm run has taken the average temperature up to 7.5° per day above normal – making this the warmest January in 10 years and ranks 20th warmest all-time.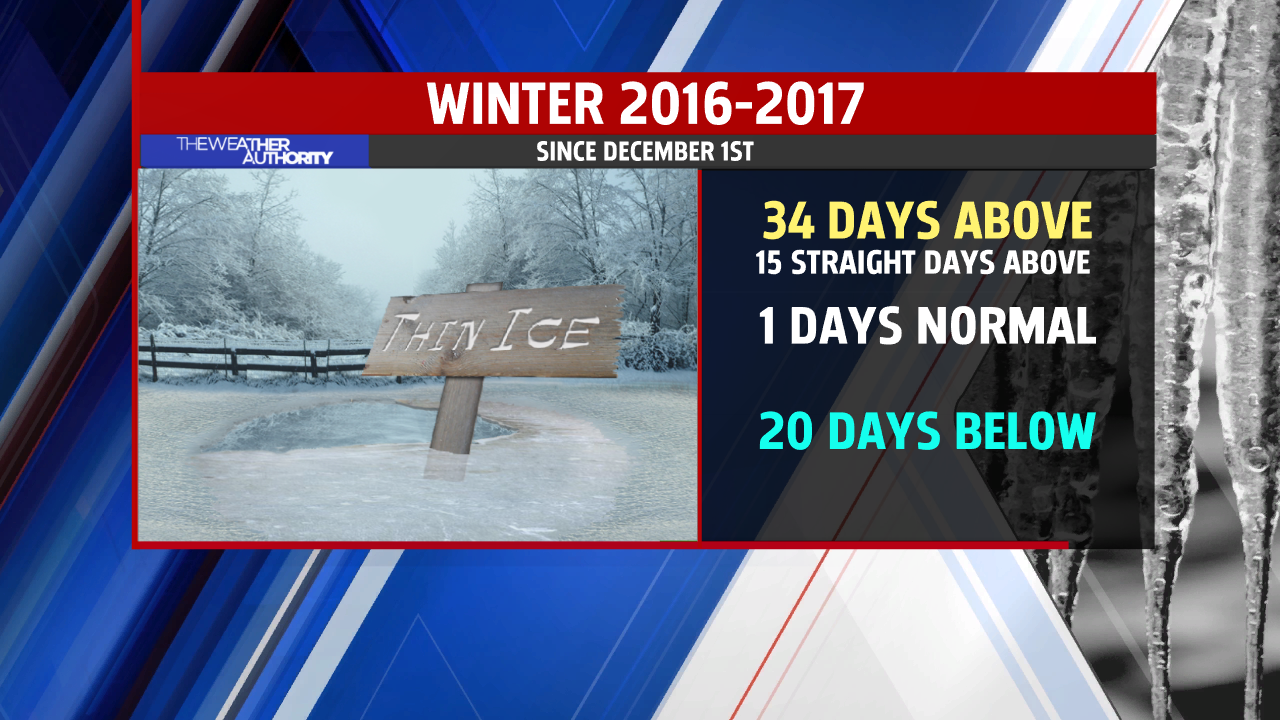 An about change is underway after a wind shifting cold front passes later Wednesday. Snow showers develop later Wednesday night into Thursday morning and the week ends and the weekend opens much colder and more wintry.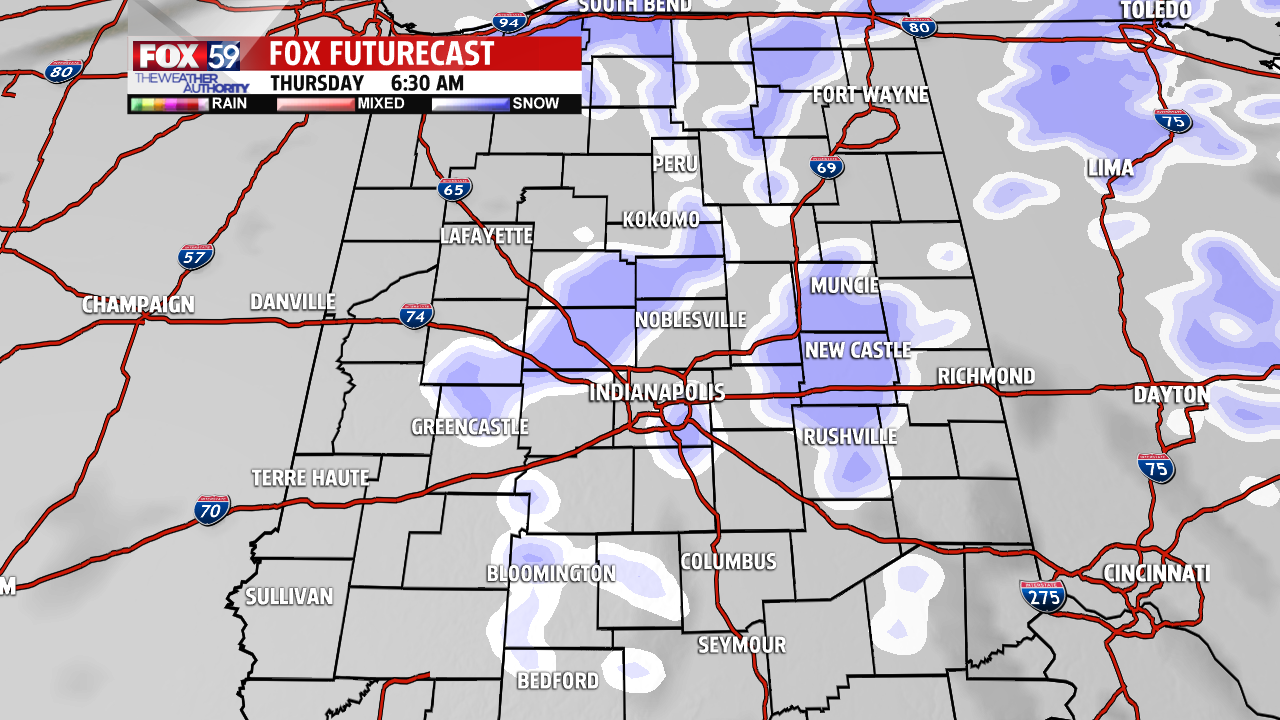 An brief spell of colder than normal weather will persist into early next week (upper air forecast image posted below) but longer range predictions of extended cold into February may be wavering. We will keep posted!