This is an archived article and the information in the article may be outdated. Please look at the time stamp on the story to see when it was last updated.
INDIANAPOLIS, Ind. --Good Tuesday afternoon! We're tracking an outflow boundary, or cool air rushing out from showers in Illinois today! That boundary has pushed into central Indiana and may act as a focal point for storm development this afternoon. Temperatures are in the 80s with dew points in the upper 60s and 70s so there is plenty of heat and moisture to fuel storms.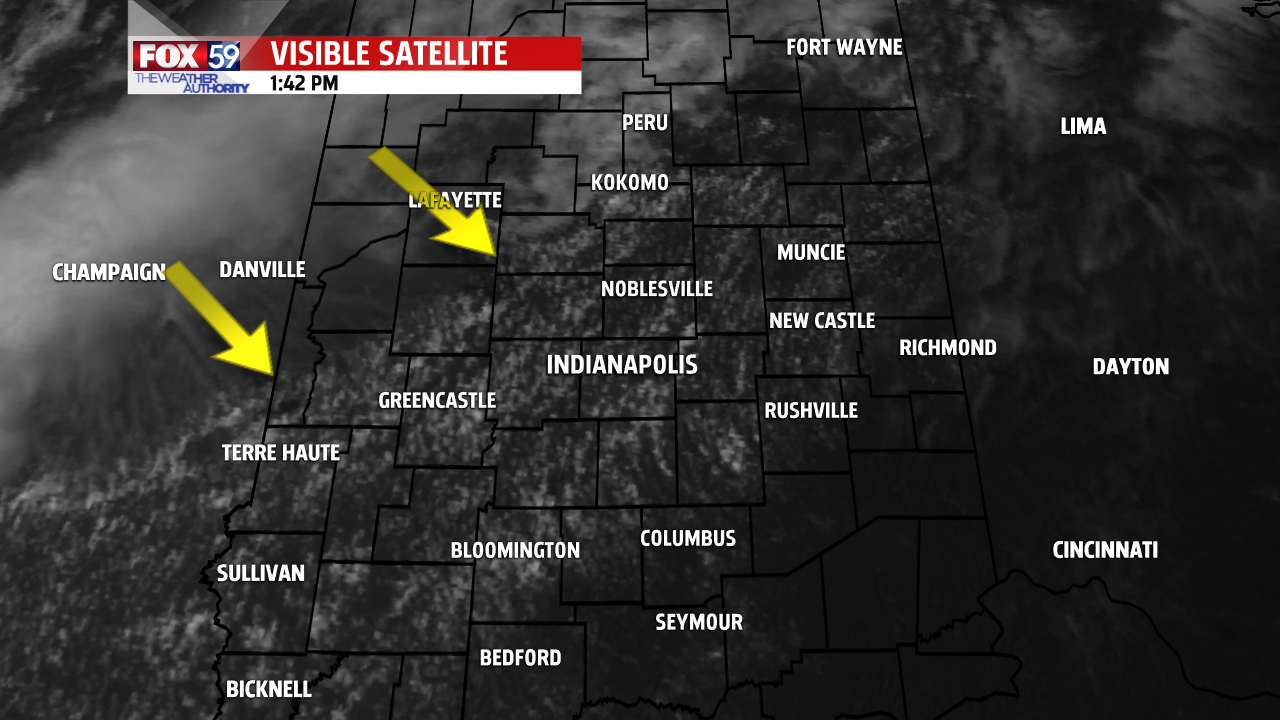 Storms that do develop today will be capable of producing torrential rain and damaging wind gusts. We'll carry a storm chance into the overnight hours but not everyone will see rain overnight.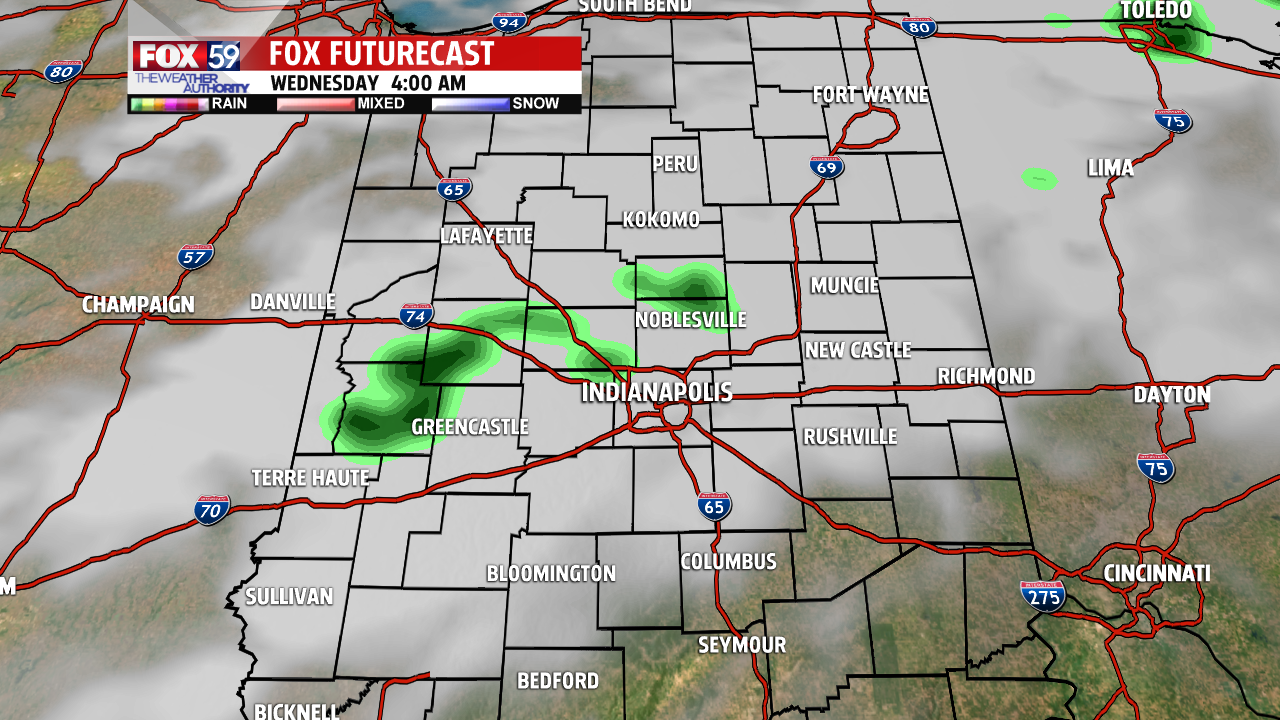 A mostly cloudy sky with areas of fog is expected into Wednesday morning. Scattered storms will be around Wednesday during the day and evening as a cold front moves in from the north. Storms on Wednesday will produce locally heavy rainfall and possibly damaging wind gusts. Flash flooding will be a concern with any storms through Wednesday.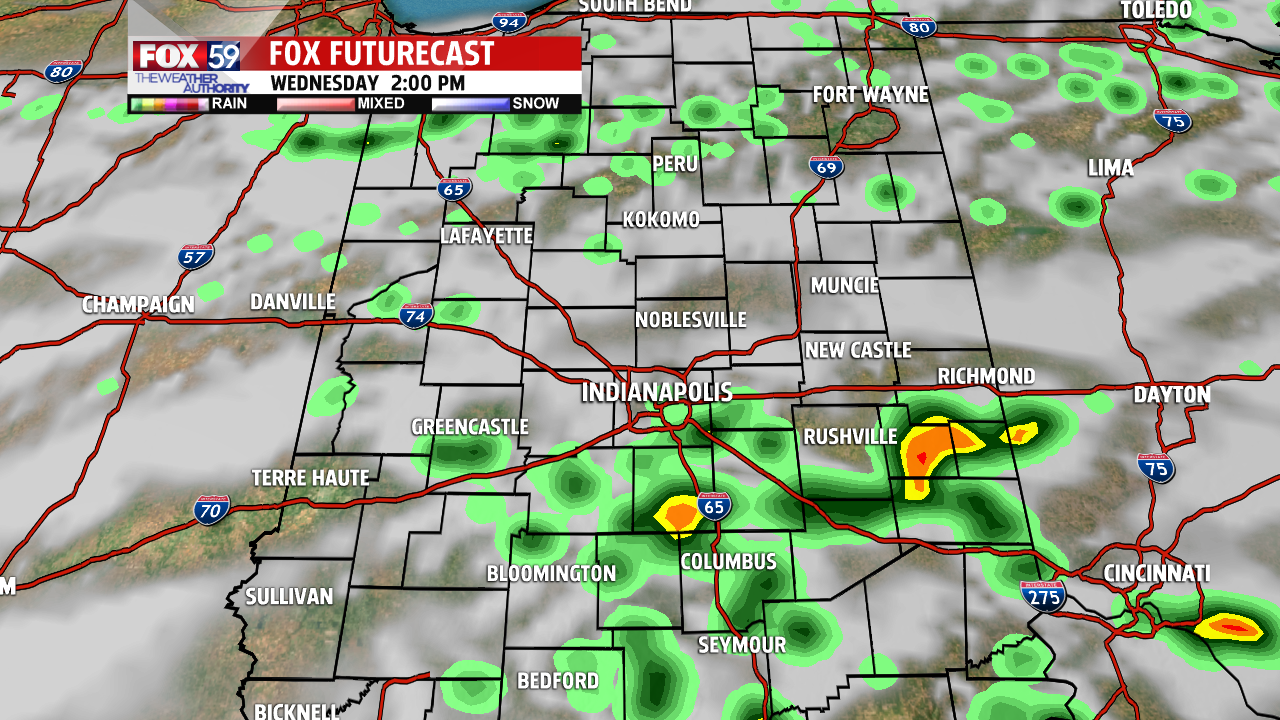 It will stay warm and humid on Wednesday with highs in the low 80s and dew points near 70 degrees. The pattern changes into Thursday as cooler, drier air is pushed into Indiana. Expect a mostly sunny sky on Thursday with highs only in the upper 70s with low humidity and a north breeze. Sunshine will stick around through your Labor Day weekend with lows in the 50s Friday and Saturday mornings! The heat will once again build into next week. --Danielle Dozier