This is an archived article and the information in the article may be outdated. Please look at the time stamp on the story to see when it was last updated.
A/C TAKES A BREAK
Fifties are in the forecast again tonight.  A real treat for late July and we will likely see many area thermometers dip into the 50s again early Wednesday morning.
Early Tuesday low temperatures reached mid-September levels with a 54-degree low at New Castle (Henry county) and Yorktown (Delaware county).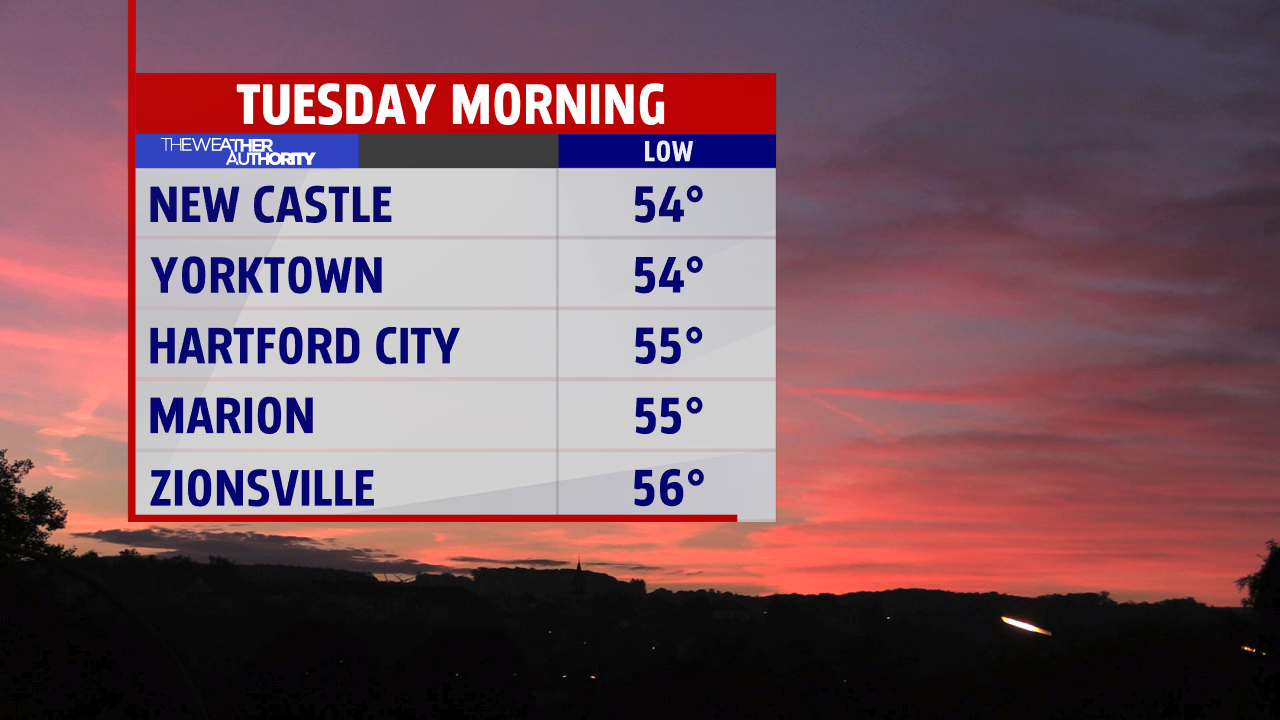 STORMS RETURN FUELED BY HUMIDITY
We are enjoying the second dry day in a row but soggy times return.  Flash flooding is areal  possibility Thursday with thunderstorms within a heavily humid atmosphere.  The Weather Prediction Center as outlined portions of Indiana for a risk of excessive rainfall.
Showers and storms are expected to return by early Thursday morning.  Thursday will be the wet day n the upcoming 7 day forecast.  This next round of storms and steamy air will be much more brief than last week.  A cold front will pass later Thursday bringing most of the rain threat to an end.  A dry and comfortable air-mass is expected for the final weekend of July!