This is an archived article and the information in the article may be outdated. Please look at the time stamp on the story to see when it was last updated.
INDIANAPOLIS, Ind. --Good Wednesday afternoon! Strong thunderstorms rolled through central Indiana this morning dumping heavy rainfall in a short amount of time. Many areas saw a quick half an inch of rainfall while some saw one inch of rainfall! There were numerous reports of cars stuck in high water on Indy's east side. Doppler radar estimated more than one inch fell in spots!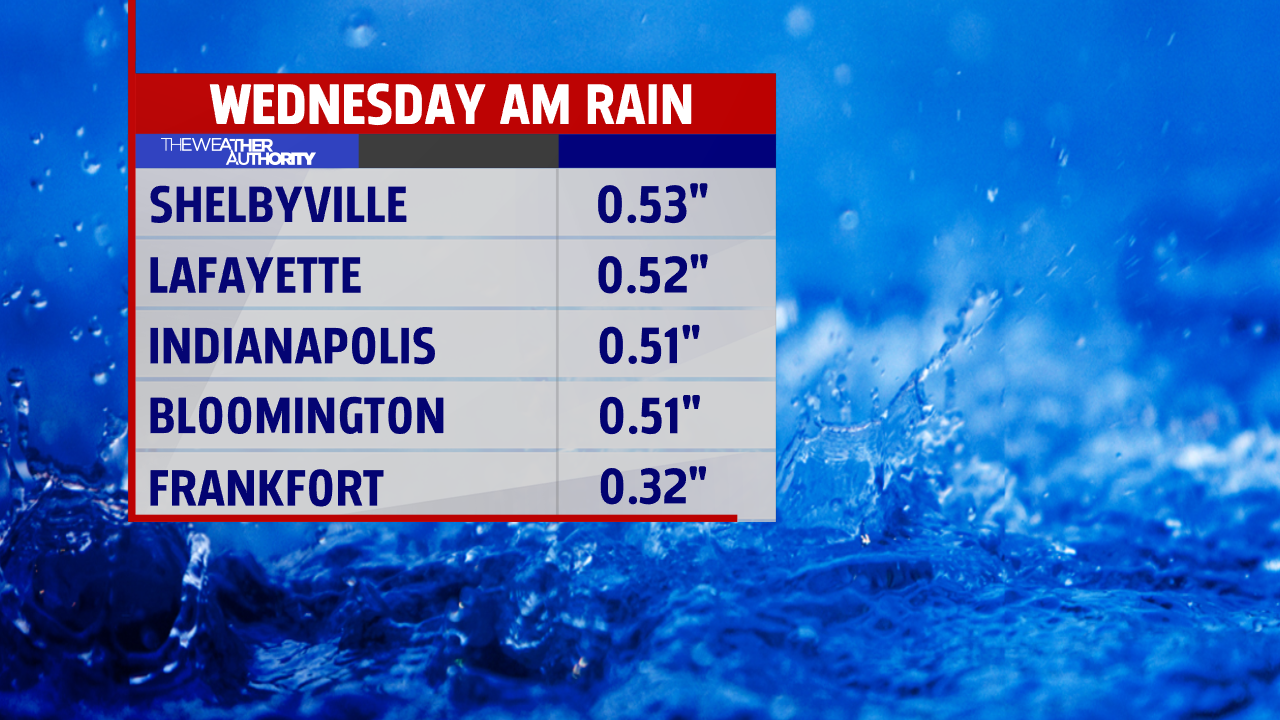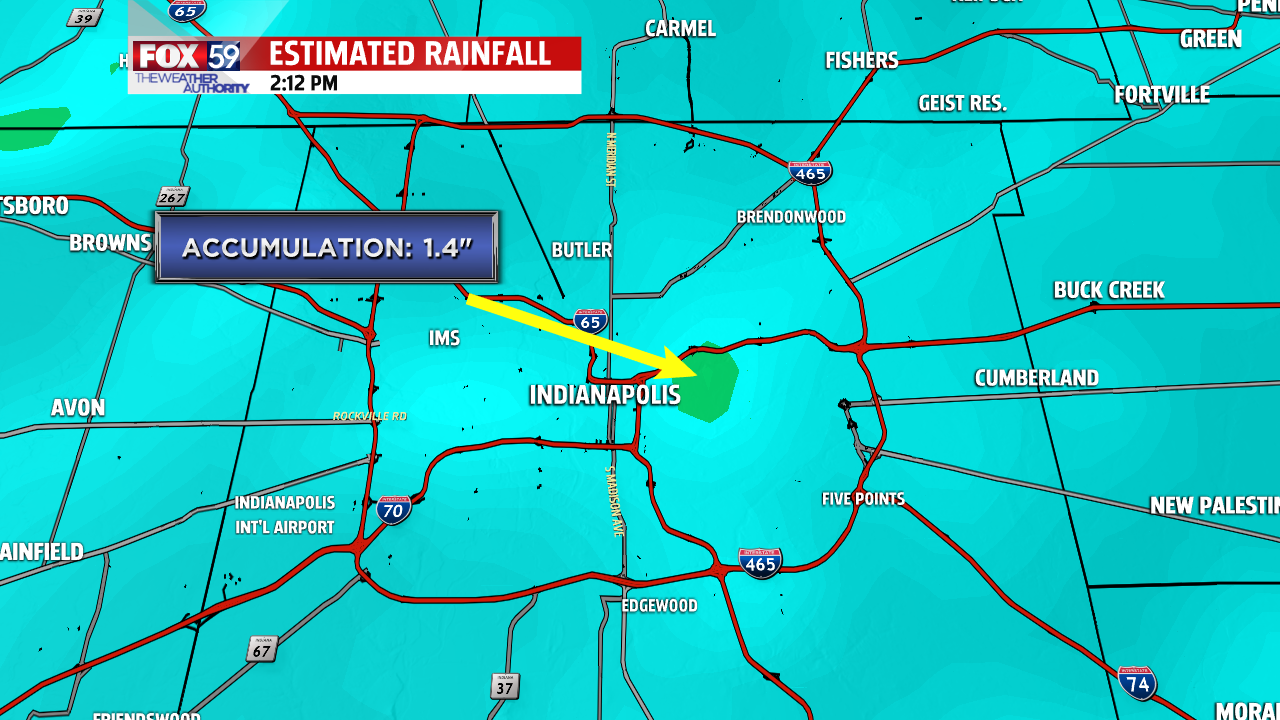 The pattern is messy over the next 48 hours as several rounds of storms look to occur. Models are having a hard time handling the different clusters of storms that look to form through Friday morning. What we do know is that with an upper-air disturbance and outflow boundaries left around the area, some storms may redevelop Wednesday night. Storms that do develop, if any, may be strong and produce gusty winds and heavy rain.
Areas of fog will be developing Thursday morning with temperatures in the low 70s. Highs Thursday will be in the upper 80s. With a front in play across central Indiana on Thursday, coupled with strong heating and a lot of moisture, thunderstorms may once again develop Thursday afternoon and evening. Some storms may be severe and produce damaging wind gusts and torrential downpours. While the tornado threat is low, it's not zero so we'll be watching this too.
Another round of storms may form to our northwest and blast through here early Friday morning with a damaging wind and torrential rainfall threat. Storms could produce a quick half to one inch of rainfall.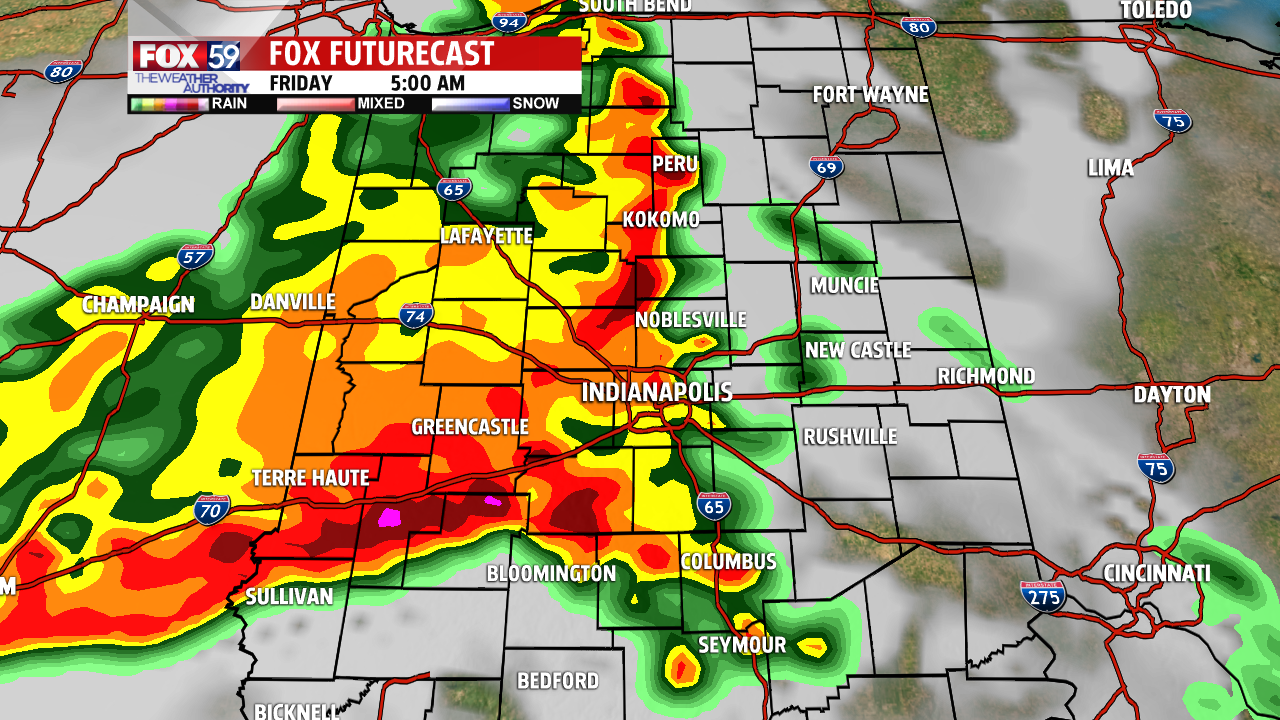 Once the storms clear early Friday, the weekend looks quiet! Highs will drop to the low to mid-80s with comfortable conditions and a mostly sunny sky. --Danielle Dozier