This is an archived article and the information in the article may be outdated. Please look at the time stamp on the story to see when it was last updated.
Morning rain and storms will ease by midday across the state! As the rain ends, sunshine will work in and temperatures will level off in the middle 50s. Winds will remain breezy, if not gusty, at times through the afternoon and evening under sunshine.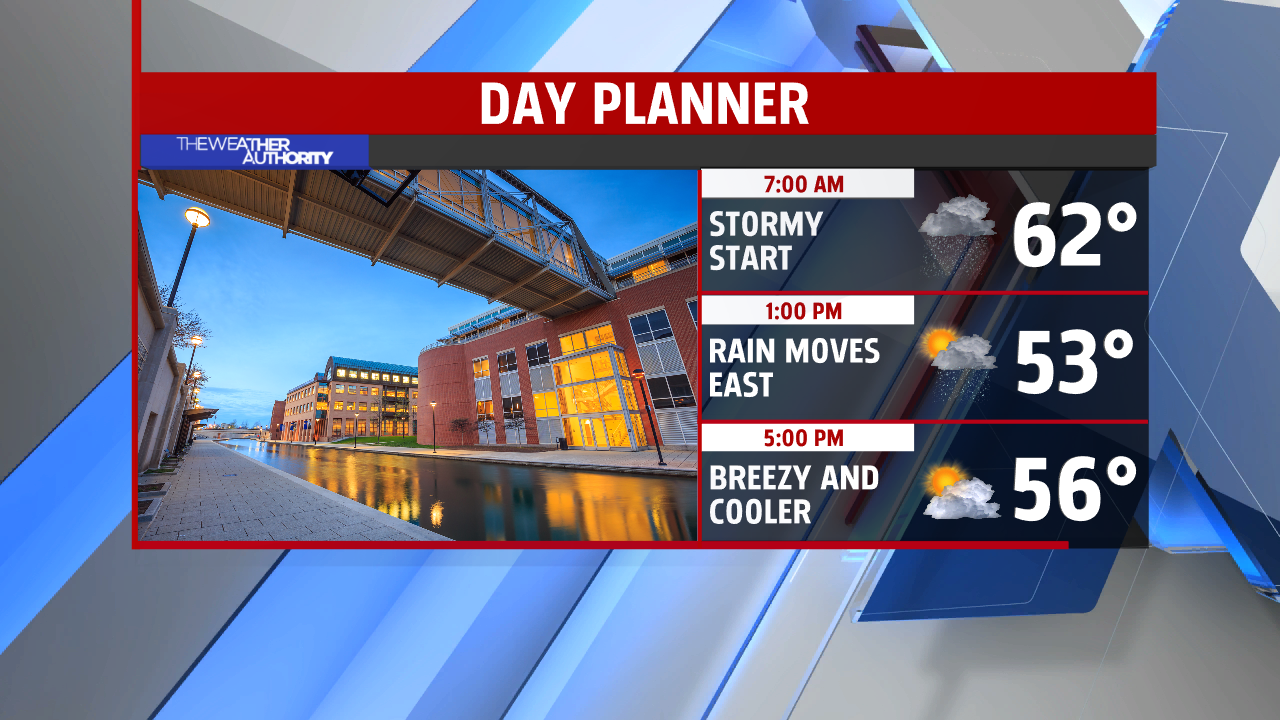 A colder shot of air arrives tonight and for the next few days, as the winds remain breezy! A wintry mix is in play late Thursday night and into Friday morning but appears to be fairly weak and uneventful. Look for a more detailed forecast on that later today, if warranted.
Social media is blowing up over snow chances for Saturday! Yes, snow is still in the forecast but how much remains WAY up in the air. In fact, the rumored totals that were posted on Facebook and Twitter have now been cut more than in half! Let's be patient on this one and let the models get inline before asking how much. We will have updates on the impending snow chances as we near the weekend!