This is an archived article and the information in the article may be outdated. Please look at the time stamp on the story to see when it was last updated.
INDIANAPOLIS, Ind. (April 19, 2016)--Good Tuesday afternoon! Today marked our 3rd-consecutive day in the 80s and temperatures were just a bit cooler across northeast Indiana as a weak cold front has moved through.
There's still a slight chance of a shower or t-storm this evening as the weak front moves through.
We'll have a partly cloudy sky overnight with lows in the low 50s Wednesday morning. Highs Wednesday will get to the mid-70s as a warm front lifts through the area. A partly sunny sky is expected with another chance of showers and t-storms. The next best chance of showers and t-storms will be Wednesday night into Thursday as a low pressure moves through.  Rainfall amounts look light unless you get under a t-storm in which you may see 0.25 to 0.50 inches of rain.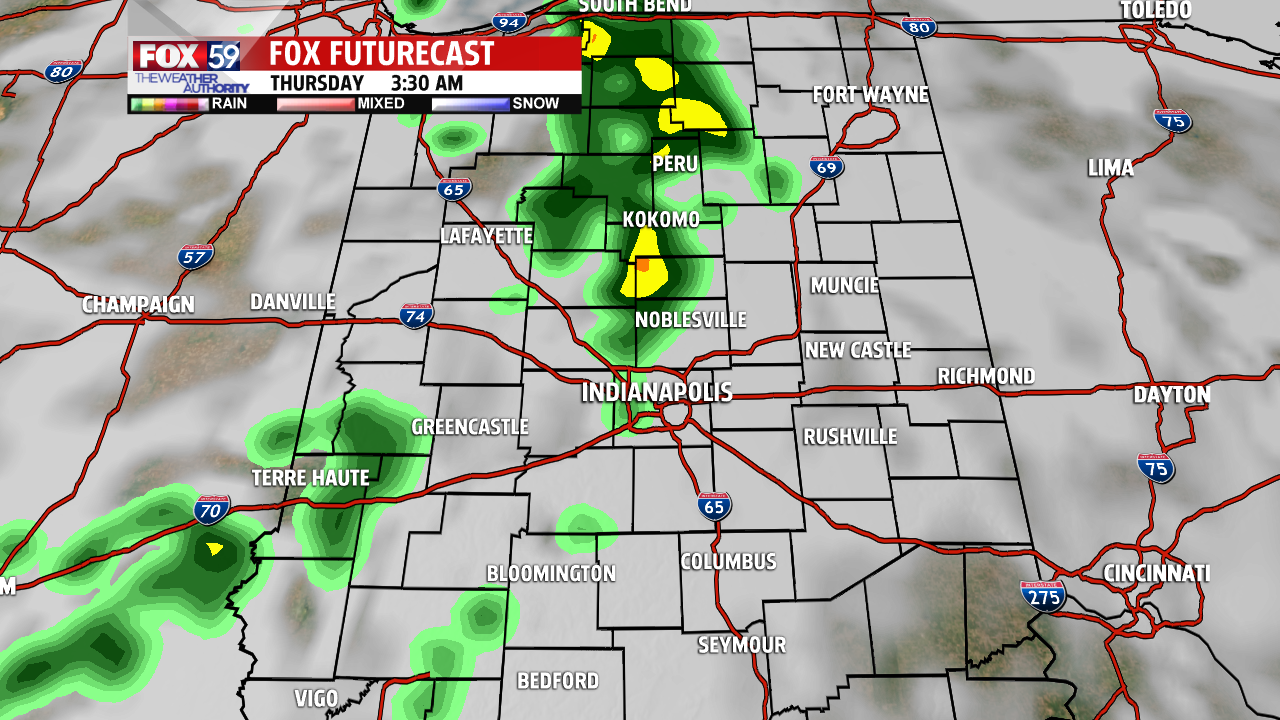 Some of the scattered t-storms on Thursday may be strong, with heavy downpours, gusty winds and small hail. We'll track this closely. Otherwise, we'll cool off a bit for Friday to the mid-60s as a cold front moves across central Indiana. --Danielle Dozier