This is an archived article and the information in the article may be outdated. Please look at the time stamp on the story to see when it was last updated.
Good morning. A complex of storms moving southeast through Illinois will move into Indiana later this morning. They will bring heavy rain, lightning and gusty winds.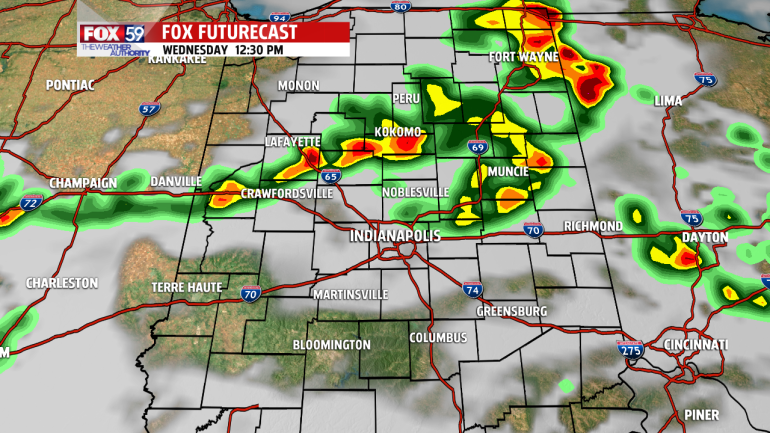 After the first round of storms this morning there will be a few hours of dry time and some sun will peek through.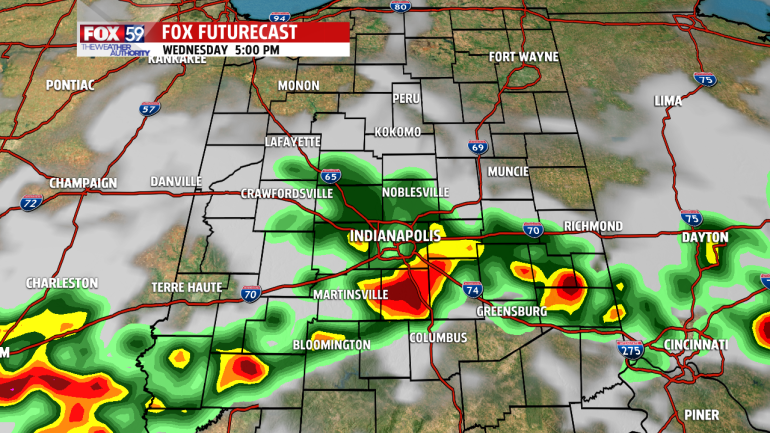 More scattered storms will develop through the afternoon and evening hours, a few may be severe. Parts of western Indiana are under a slight risk for severe weather, damaging winds, heavy downpours and hail are the main threats.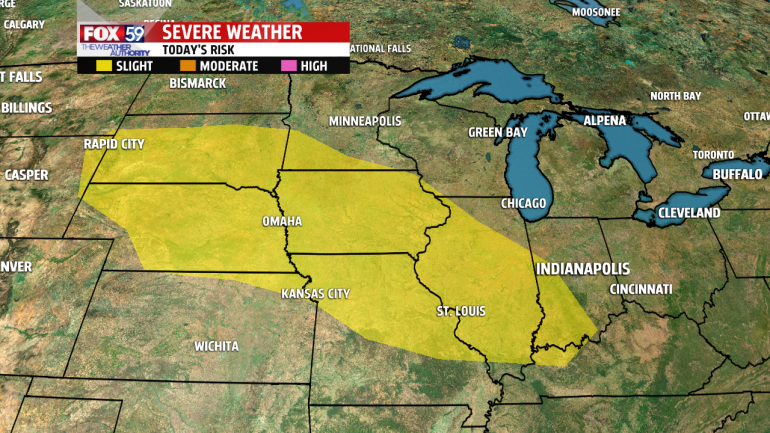 Rainfall totals up to 1" are possible where thunderstorms develop.
It will remain warm and humid until Friday when a cold front moves through the state returning cooler and drier air to the region. Scattered showers and thunderstorms will also continue for the couple of days. The weekend is looking sunny and dry with temperatures right on average in the mid 80s.