This is an archived article and the information in the article may be outdated. Please look at the time stamp on the story to see when it was last updated.
INDIANAPOLIS, Ind. --Good Monday afternoon! We started the day with cold weather as lows fell to the mid-30s. Indianapolis saw a low temperature of 35 degrees, the coldest since April 8. Temperatures are climbing into the low 60s this afternoon as clouds build in. Showers have been occurring across western Indiana too.
Showers are possible, mainly west of Indianapolis through this afternoon. Showers will move into central Indiana tonight associated with an upper-air disturbance. That disturbance will help trigger showers and thunderstorms across the northwest part of the state and they will track southeast through portions of central Indiana Tuesday morning. Thunderstorms may produce locally heavy rainfall of 0.25 inches of rain as well as hail.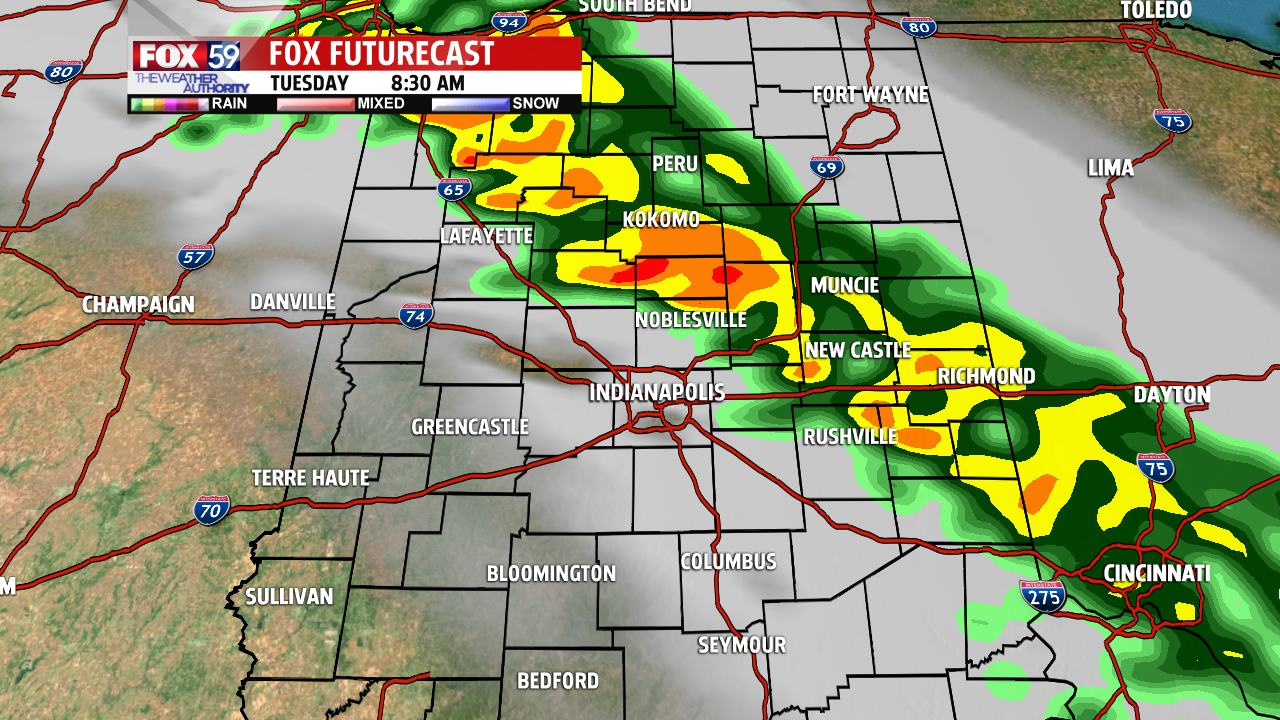 Thunderstorms may also try to re-develop Tuesday afternoon and evening as a front stalls to the south. Should storms form, they will be capable of gusty winds, heavy rainfall and hail. Highs Tuesday look to reach the mid to upper 60s with 70s expected southwest of Indy.
Wednesday will bring a mostly cloudy sky with highs in the low 70s and a chance for thunderstorms.
Thursday will be a wet day with scattered showers and highs in the low 60s. Rainfall amounts through the week could reach two inches in spots. The Indianapolis Grand Prix on Saturday will have a slight chance of rain and Mother's Day looks dry for now with highs in the upper 60s. --Danielle Dozier