This is an archived article and the information in the article may be outdated. Please look at the time stamp on the story to see when it was last updated.
INDIANAPOLIS, Ind. --Good Sunday evening! What a beautiful day in central Indiana. Temperatures rose into the upper 60s with a strong south, southwest wind. The low this morning in Indy was 31 degrees with a high of 68! That's 12 degrees above average today.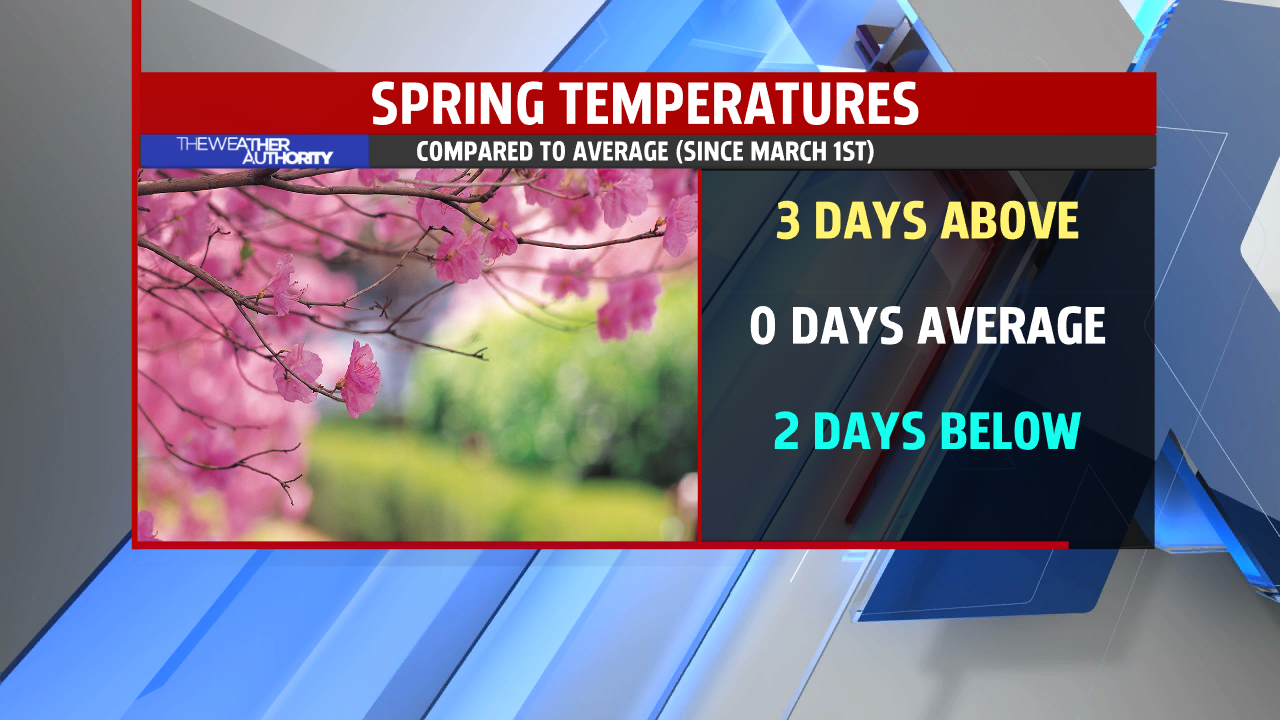 It will be cloudy tonight with temperatures in the upper 40s and a breeze out of the south, southwest. Highs on Monday should reach 60 degrees as showers arrive to the area. It will also be windy with gusts to 30 mph at times.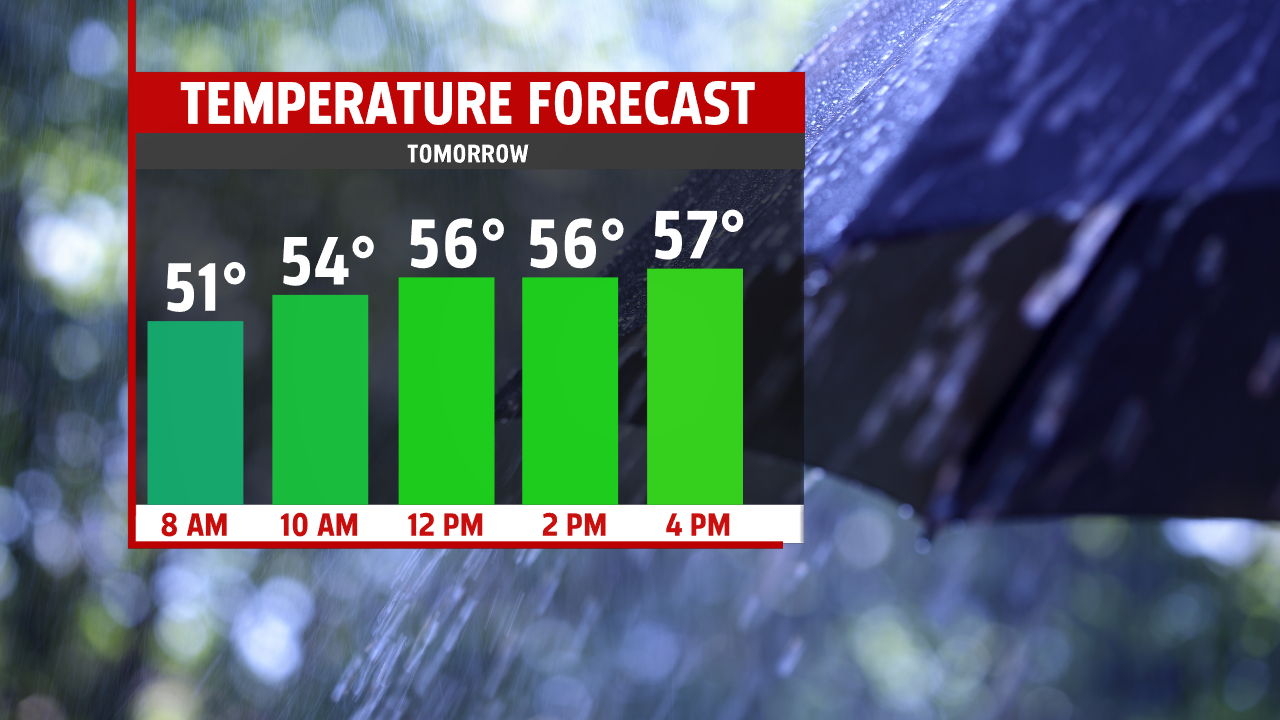 Spotty showers will be around for the Monday morning commute with the best chance toward mid/late morning and through the afternoon. Thunderstorms are likely as a cold front approaches from the west Monday night into Tuesday morning. Some of the t-storms could produce locally heavy rainfall and high wind gusts. Weather data shows the potential of 0.50 to 1.25 inches of rain Monday into Tuesday.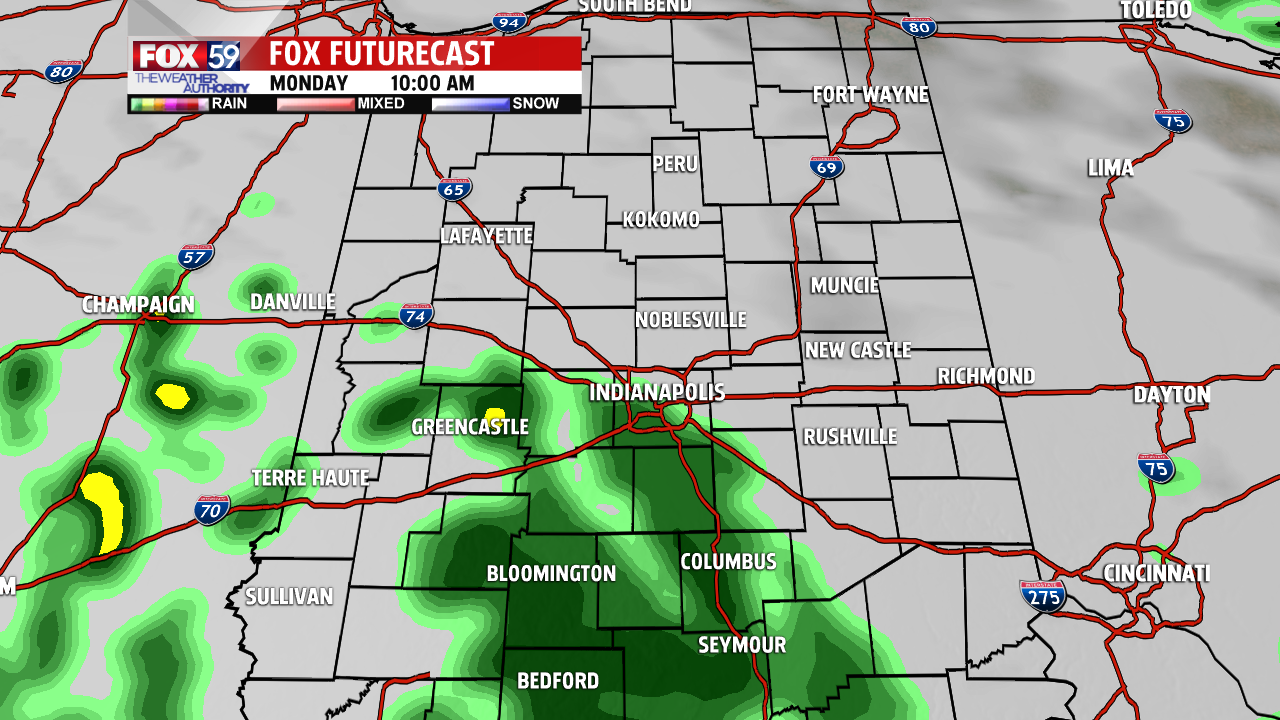 Colder air will move in on Tuesday with temps in the upper 50s and falling through the day with strong west, southwest winds. We'll be dry Wednesday with slightly cooler air in the low 50s with sunshine. Daylight Saving Time begins next Sunday, March 12 at 2 a.m. so 'spring forward' your clocks one hour before bed Saturday night. --Danielle Dozier