This is an archived article and the information in the article may be outdated. Please look at the time stamp on the story to see when it was last updated.
Spotty, gusty showers/t'showers around this morning continue to weaken and push east! By mid-morning (around 9 a.m.), most rain should be out of Indiana, as drier air begins to punch in. Temperatures will start out in the upper 50s, under partly sunny skies, while roads remain damp. Plenty of sunshine expected for today to wrap up a very wet month! In fact, the eighth-wettest May on record.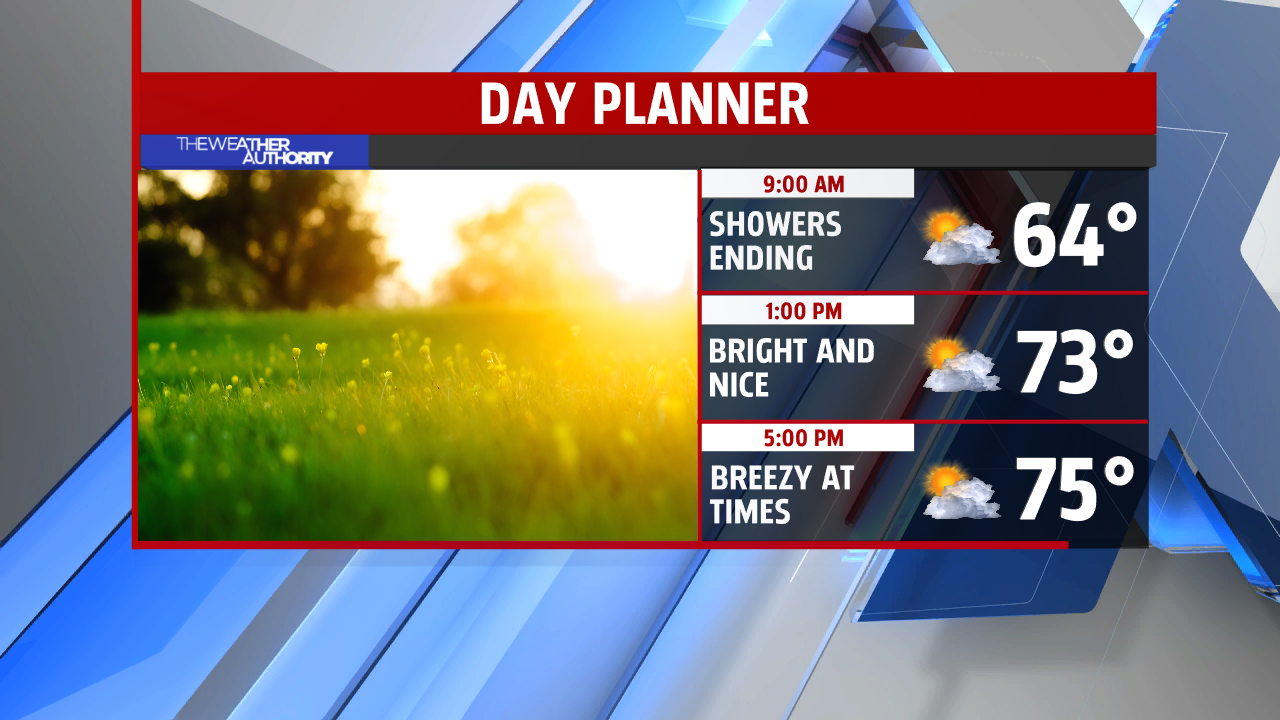 Dry weather holding through Friday morning before rain and storms begin to advance for the weekend! Scattered storms could impact your outdoor plans by Friday evening and into Saturday. Some storms may put down a heavier downpour on Saturday, with muggier, more humid air in play. Still some dry hours expected, though.