This is an archived article and the information in the article may be outdated. Please look at the time stamp on the story to see when it was last updated.
INDIANAPOLIS, Ind. (Jan. 30, 2016)--Good Saturday afternoon. What a nice day across central Indiana! Temperatures climbed into the low 60s across the area. The high temperature in Indy was 61 degrees and four degrees shy of tying a record. It was the warmest the city has seen since Dec. 23 and felt more like April! Here are the 10 p.m. temperatures.
A warm front will lift north across the area tonight and temperatures will rise from the upper 40s later tonight into the low 50s by daybreak Sunday. Expect some sprinkles or light rain late tonight toward Sunday morning. We'll also have a breeze around 10-15 mph.
Temperatures will try to make it to the upper 50s and low 60s Sunday afternoon ahead of a cold front. Expect a cloudy sky and scattered showers with winds gusting to 25 and 30 mph.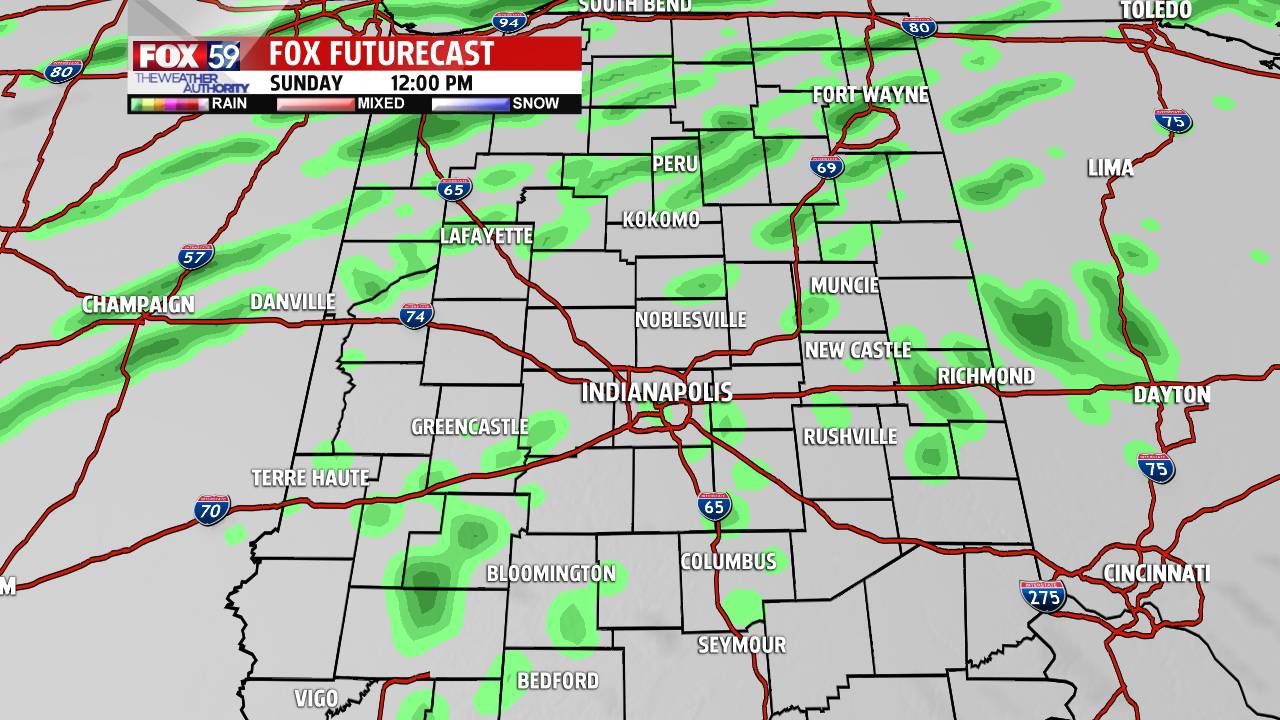 A cold front will move through Indy between 10 and 11 p.m. Sunday bringing rain along the front and a dip in temperatures to the upper 30s by Monday morning. Highs on Monday will be a little cooler and in the mid-40s. Rainfall amounts of up to 0.25 inches are possible through early Monday.
We're tracking a strong storm system that will lift out of the Plains on Tuesday. Ahead of the system expect highs in the upper 50s Tuesday with gusts up to 35 mph. Tuesday will also bring showers and t-storms as a squall line moves through. Some of the storms may be strong with heavy rain and gusty winds across central Indiana.  Some storms may produce a quick 0.25 to 0.50 inch of rainfall. There will be a damaging wind threat with storms across southern Indiana.
Once the storms push out, colder air will rush in with a cold front. This will bring a chance of light snow to central Indiana on Wednesday as the temperatures will only be in the 30s. Stay tuned!  --Danielle Dozier