This is an archived article and the information in the article may be outdated. Please look at the time stamp on the story to see when it was last updated.
INDIANAPOLIS, Ind. (Nov. 30, 2015)--Good Monday evening. Hope everyone had a great holiday weekend! It will stay cloudy tonight across central Indiana but as a warm front lifts north across the area, expect temperatures well above average. Lows tonight will only drop to the mid-40s. Not bad, considering our average high temperature is in the mid-40s! Showers will move in tonight and they'll be scattered through Tuesday morning.
Here's a look at our hi-resolution model for Tuesday morning. Rainfall amounts of up to 0.10 inches are possible with higher totals up to 0.25 inches possible. We've noticed some lightning in some of the showers to our south tonight so with weak instability developing, we'll mention the possibility of lightning tonight but no severe weather is expected.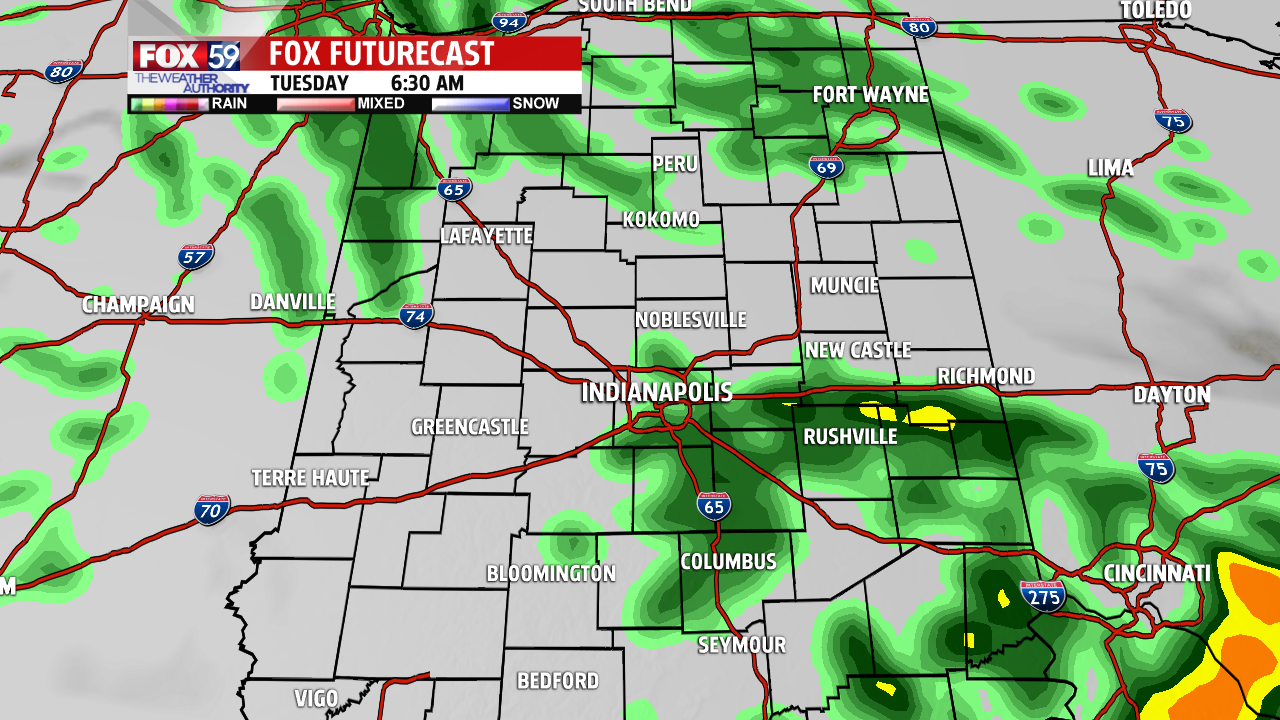 New data suggests fog will become dense in spots as a warm front lifts across the area tonight. Here's a look at futurecast visibility for Tuesday morning.
Winds will shift from southeast to southwest tonight 5-10 mph. Tuesday will bring a breezy southwest wind 5-15 mph gusting to 20 mph. Tuesday also marks the start to December and the beginning of meteorological winter! Temperatures will reach the upper 40s on Tuesday and then a cold front will move through in the later part of the day. Expect the sky to clear from west to east Tuesday afternoon and evening. Temperatures ran well above average this fall. Take a look at the numbers.
By my calculation, this November now ranks 8th-warmest on record in Indy.
By Wednesday, an upper-level low will move through the Great Lakes and as it does so, wrap-around moisture may lead to a rain/snow mix during the day Wednesday as temperatures will only be in the 30s.  Little to no snow accumulation is expected at this time but we'll keep you updated!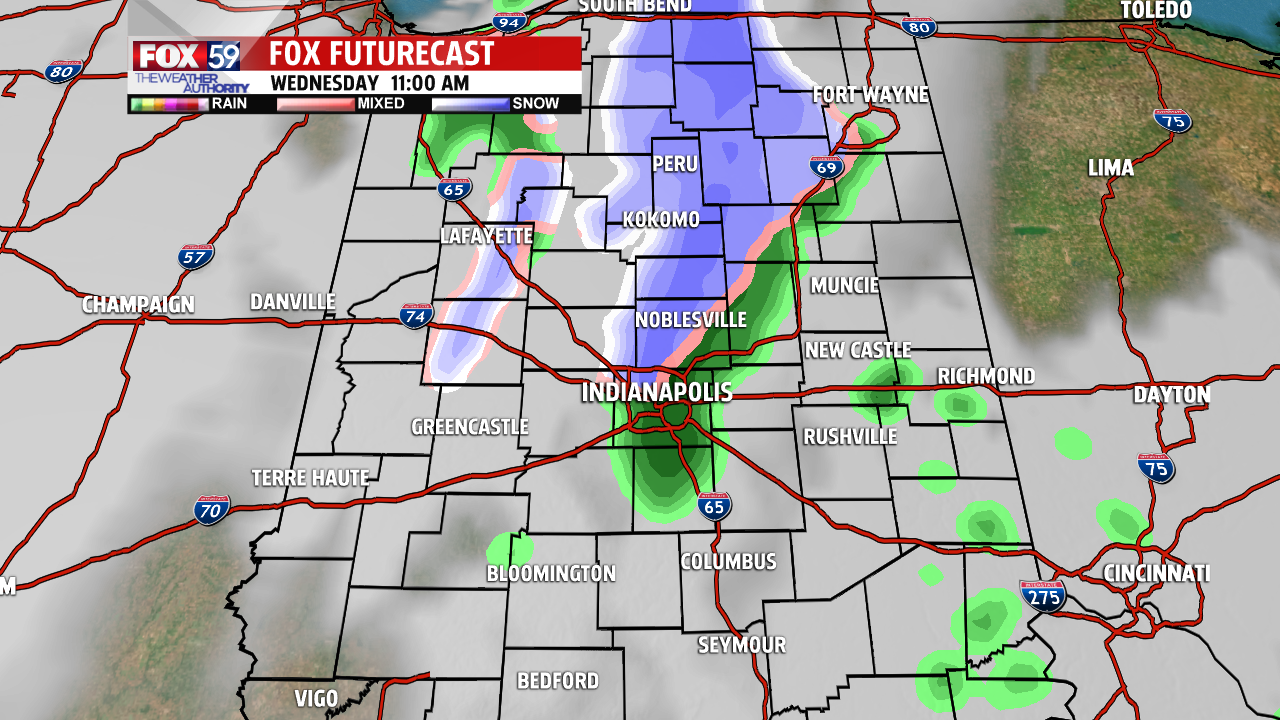 Temperatures will rebound back to the mid-40s Thursday under a mostly sunny sky. Expect 50s for highs as we go into next weekend!