This is an archived article and the information in the article may be outdated. Please look at the time stamp on the story to see when it was last updated.
TRYING TO RAIN
We are holding out for the slimmest of rainfall chances this Tuesday evening. We have warmed again, well above normal for the 29th 80-degree day of 2018.   That is the most so early in a year since 1977!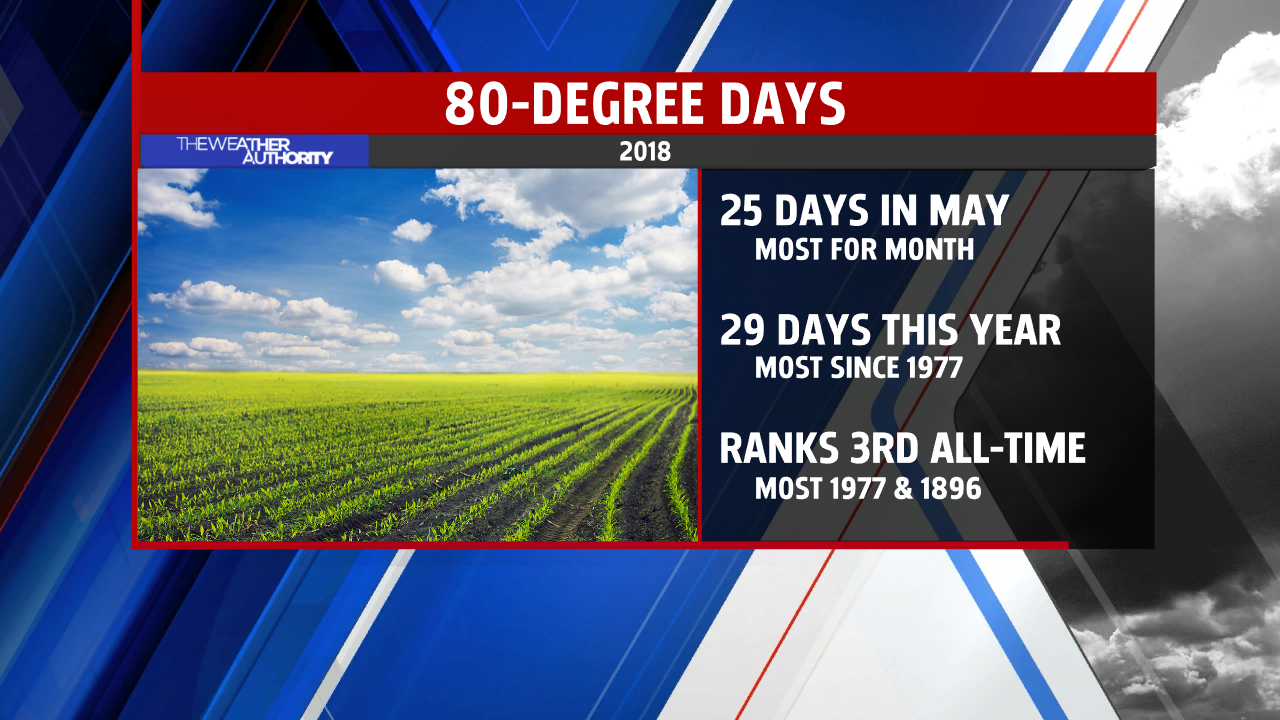 A wind shifting cold front has generated a handful of showers and thunderstorms northeast of Indianapolis this afternoon. While coverage is limited and most likely most of us will miss out on a downpour ( we need it!) we will hold out for the rain threat through 8 pm.
A few downpours fell apart entering the north-side of Indianapolis just before 5:30 pm.  We did capture this rainbow from our Fox59 studio cam looking east just before 6 pm.
Beyond that time, the threat of rain diminished as northeast winds develop and replenish the early week mild air. The last two mornings dipped into the 50s – Wednesday will start just as mild.
NEW HEAT WAVE COMING
Enjoy it.   Heat will build east as the week wears on and new heat wave is coming. High temperatures are to top 90-degrees starting Thursday and near record heat is possible Friday and Saturday.   Needed rainfall is possible in the form of thunderstorms and clusters of them especially late Saturday and Sunday offering a cool down.   We welcome the rain!   This is the driest stretch of weather from April 15th through June 5th in 93 years!