This is an archived article and the information in the article may be outdated. Please look at the time stamp on the story to see when it was last updated.
After a calm finish to the weekend, we're looking ahead to big travel days ahead of the holiday. Early in the week, heavy snow out west could cause some hiccups for those of you who will be hitting the sky or roads Monday and Tuesday. Back home, we stay dry until Tuesday afternoon. Rain and thunderstorms will become widespread across the state and linger through early Wednesday morning before finally departing. Right now, it looks like we will stay on the warm side of this system. However, a slight shift in the track could bring some wet snowflakes to the area before all precipitation finally moves out Wednesday morning. Notice that there will be plenty of activity stretching to our west right before Thanksgiving, which could cause impact your travel plans.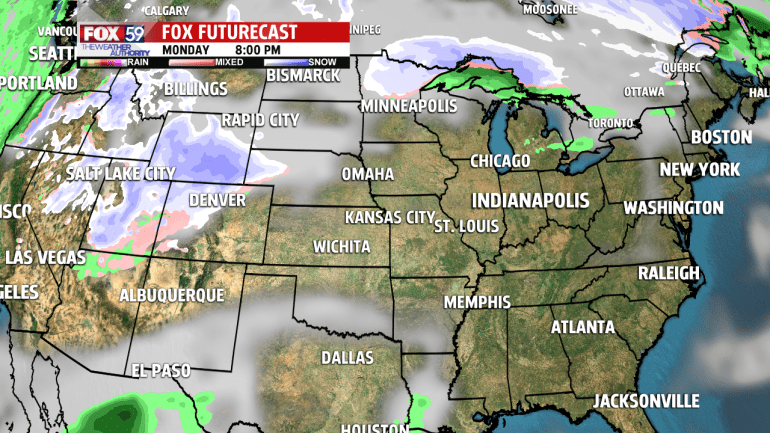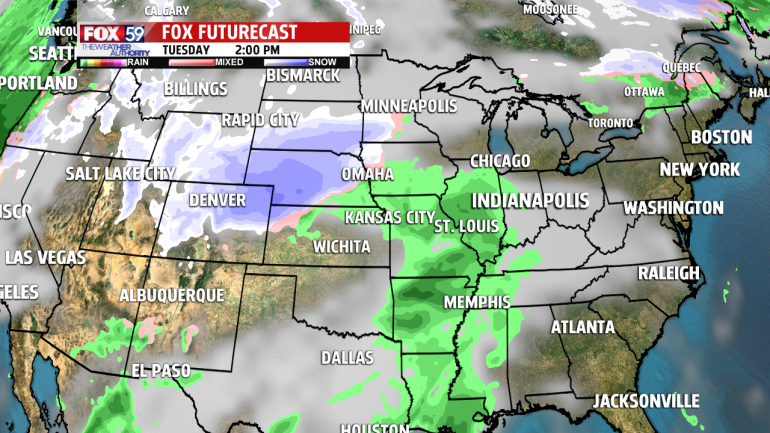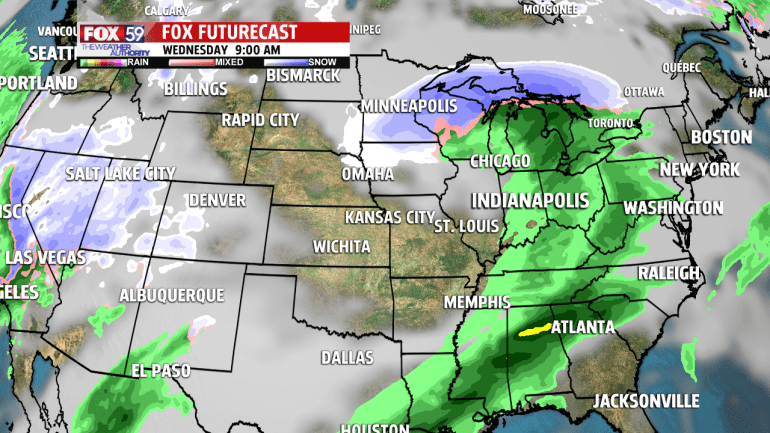 Update 8:56 PM – Most have dried out this evening but a quick burst of snow has developed over east-central Indiana. Stretching from Greenfield to Rushville. Minor accumulations are possible. However, the air temperature is still slightly above freezing, so any accumulations would likely be on elevated surfaces.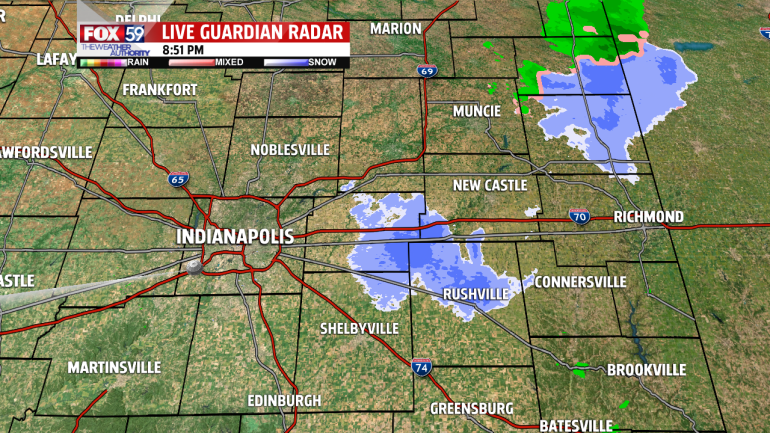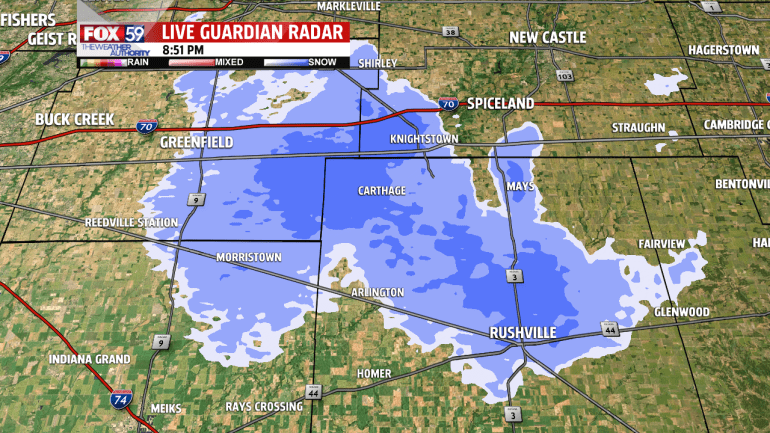 It's been a cold and wet start to the weekend. Rain, sleet and snow have worked across central Indiana and the wet weather has mostly clearly the state. However, the evening will still be damp. Areas of patchy light rain or a wintry mix will linger into the evening hours.
The main focus for tonight will now be the chance for slick road conditions. Plenty of moisture now coats the ground and as temperatures fall below freezing, we could see that turn to ice. Untreated roads could leave hazardous travelling conditions. Take it extra slow if you have to be out driving tonight or early tomorrow morning. Areas of particular concern will be bridges and overpasses, that cool more quickly.