This is an archived article and the information in the article may be outdated. Please look at the time stamp on the story to see when it was last updated.
January in November? It certainly felt like it today. Not only did we have low temperatures this morning start off in the teens, which is the first time we've seen a November temperature so low in 3 years, but we also only had a high temperature of 35°. That's more like a mid January day! Our lowest average high temperature we ever see in Indianapolis, is 35° from January 5th through the 19th.
It will be cold again tonight. Good news? We're not looking at wind chill temperatures down into the single digits, like we had this morning. However, you will still need to bundle up.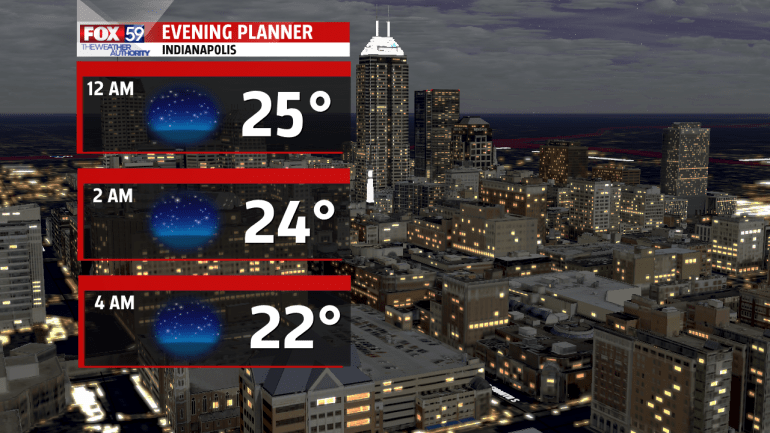 High pressure is keeping us dry and and mostly clear to finish off the weekend. But as that high scoots to the east, our winds will shift out of the southwest and we'll even see a bit of a warm-up for Sunday. However, temperatures will still be will below average as highs top out in the lower 40's.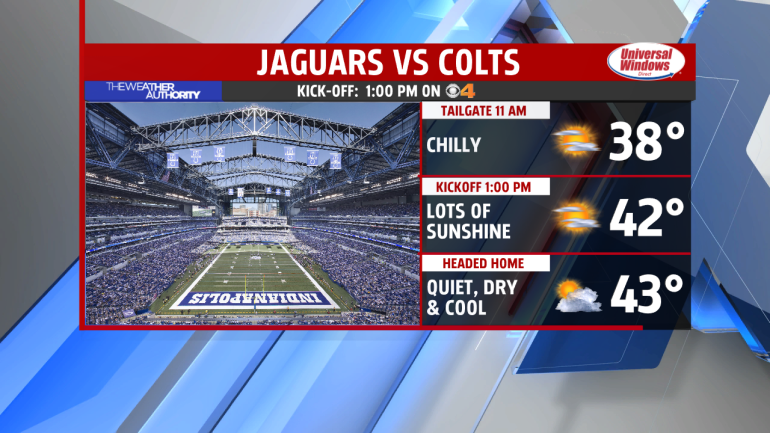 Enjoy the sunshine while you can because a new cold front will sweep through central Indiana by Monday night and bring us the chance for rain/snow showers. It's possible some of us could see an accumulating snow by early Tuesday morning. Right now, any accumulations look to be minor. However, we will continue to fine tune the timing of the track and totals as we get closer to the event.