This is an archived article and the information in the article may be outdated. Please look at the time stamp on the story to see when it was last updated.
SOME SUNSHINE
It was nice to see the skies brighten Tuesday afternoon and that April sunshine went to work fast on these chilly temperatures.  Once we turned sunny, the thermometer really started to rise, climbing 8-degrees in under two hours.  The afternoon will end well below normal, and mark the 13th day this month below normal.  The normal high is 64-degrees.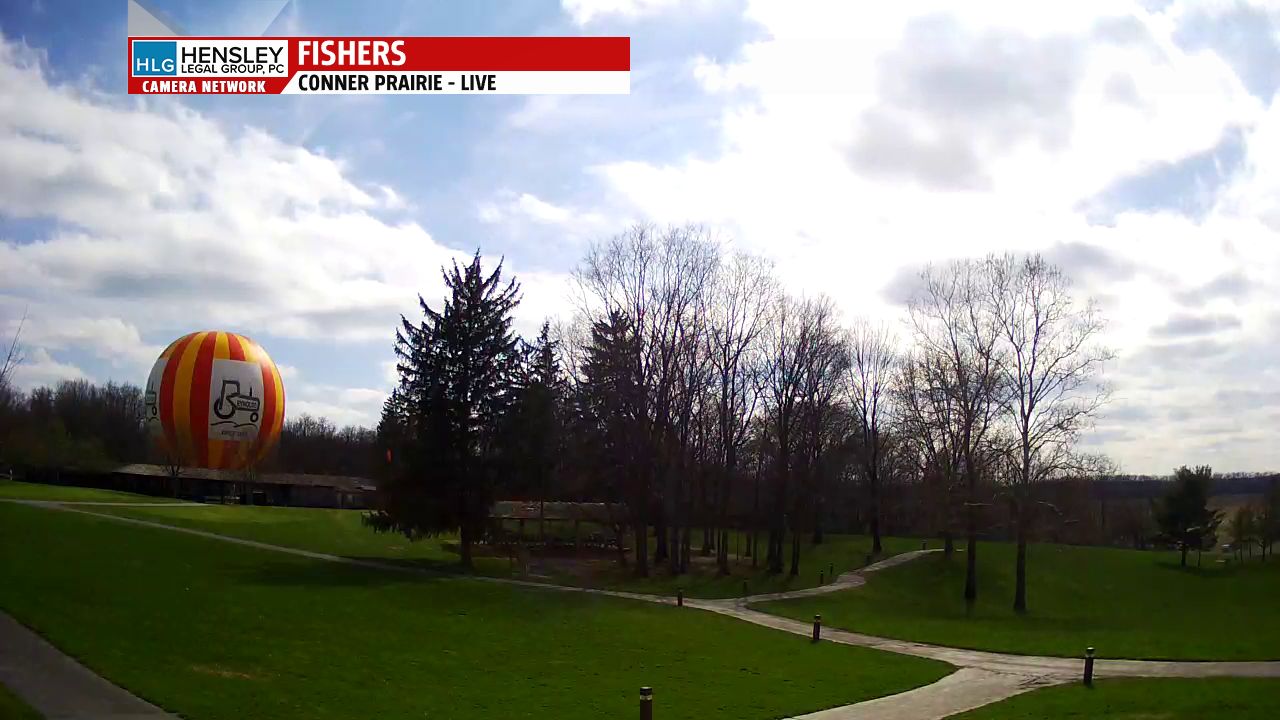 TWO FRONTS ON WEDNESDAY
A fast moving low pressure system will race through Indiana Wednesday, initially sending a warm front our way.  Temperatures will jump quickly as winds temporarily shift southwest by early afternoon.
It will not last.  Cold air once again looms behind this system, so much so that winter storm warnings are out in nearby Iowa and northwest Illinois.  A cold front will roar east late Wednesday night sending much colder air our way and bringing a shot of rain showers.  Snow showers are possible very early Thursday morning in the wake of the storm.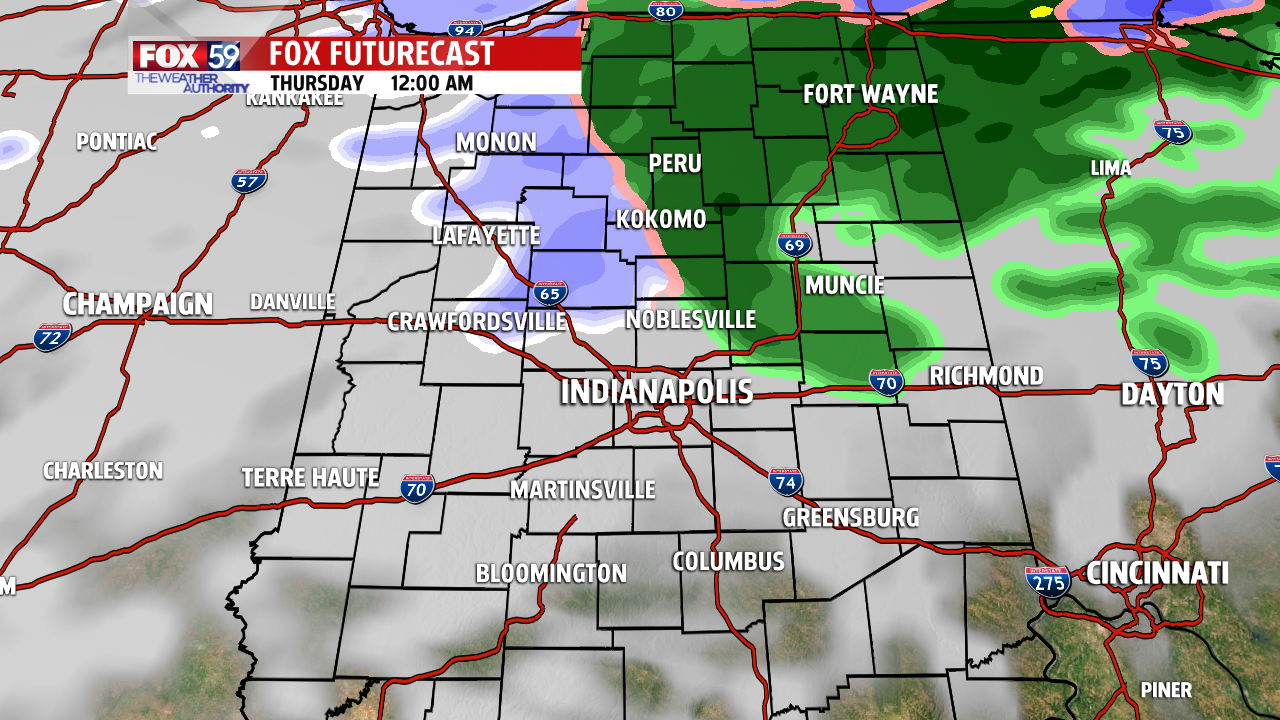 SUNNY SPELL
Beyond Thursday's down turning early morning cold front, skies will begin to brighten.  High pressure will build in to end the work week and persist through the weekend and into early next week.  Currently, there is no rain or snow in the forecast from Friday through the middle of next week.  Temperatures are expected to slowly rise each day starting Friday and near or exceed the normal by next Tuesday.