This is an archived article and the information in the article may be outdated. Please look at the time stamp on the story to see when it was last updated.
INDIANAPOLIS, Ind. --Good Monday evening! We're tracking more snow that will arrive just in time for your Tuesday morning commute. A wave of energy at upper levels of the atmosphere will be moving across the area and bring snow in from early Tuesday morning into the late afternoon hours.  Moisture will spread into Indianapolis as soon as 4 a.m. and last through the early afternoon. Expect reduced visibility in heavier snow showers.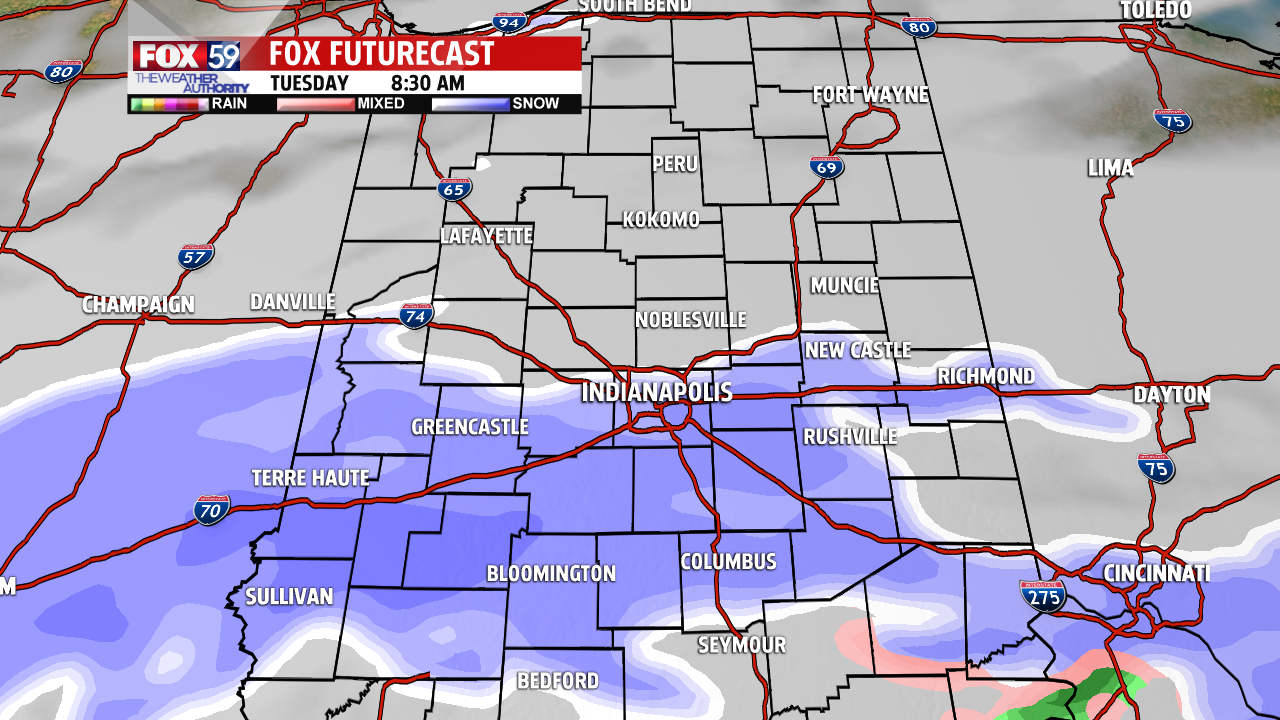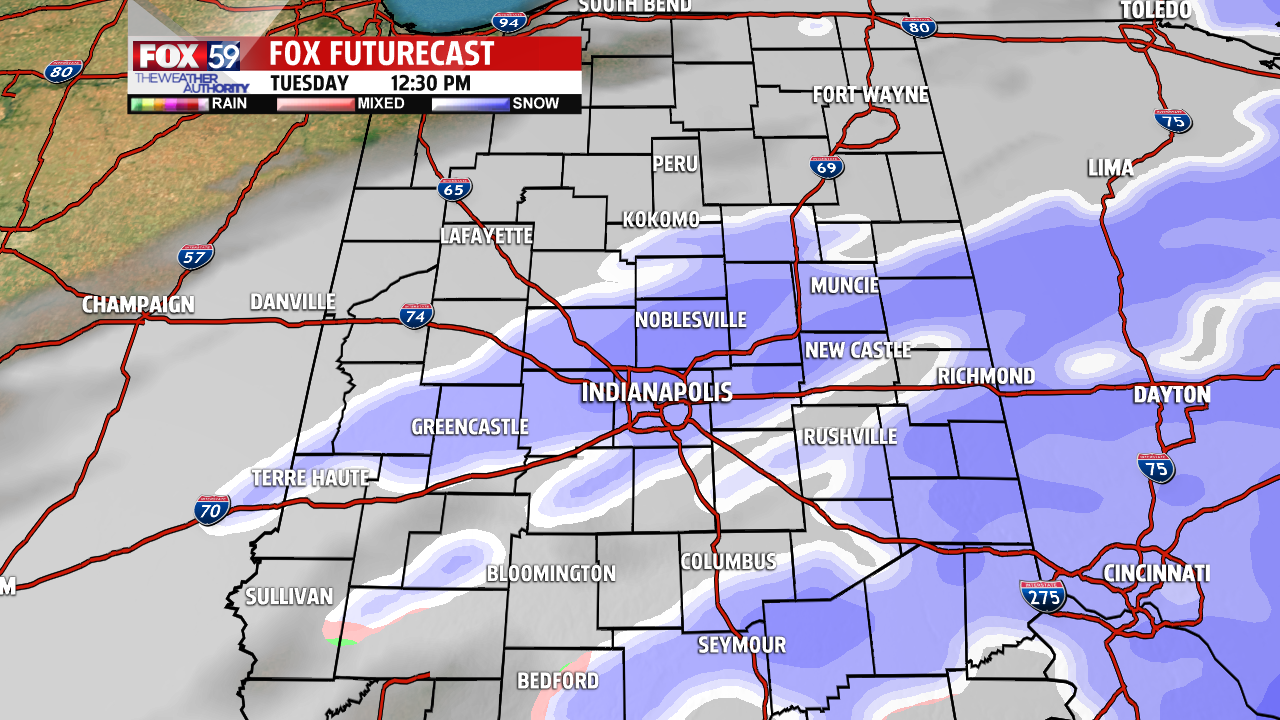 Much of central Indiana will have the potential for up to one inch of snow. There's the potential for 1 to 2 inches of snow in spots, specifically near and east of Indianapolis. Locally heavier snow bursts may produce isolated amounts of 3 inches.
We'll have mid-20s out the door Tuesday morning with light and variable winds. Winds will increase in the afternoon behind a cold front. Expect wind chills in the teens and 20s Tuesday afternoon with air temperatures in the low 30s.
Wednesday will bring highs in the low 20s with a chance of flurries. An arctic air mass is still on track to arrive Thursday morning with lows in the single digits and wind chills below zero. Highs on Thursday will only be in the mid-teens despite some sunshine.
Another system will move in this weekend with snow expected on Friday and rain on Saturday. Temperatures will go from the mid-20s Saturday morning to the mid-40s  in the afternoon and then fall sharply Saturday night as a cold front moves through. Snow will linger around the area Sunday morning before departing. Tis' the season of cold and snow! --Danielle Dozier