This is an archived article and the information in the article may be outdated. Please look at the time stamp on the story to see when it was last updated.
Welcome changes are arriving today! Temperatures are in the upper 70's and lower 80's at the lunch hour.
The dew point is one of the main focuses today. Currently, it's very humid with dew point temperatures in the lower 70's.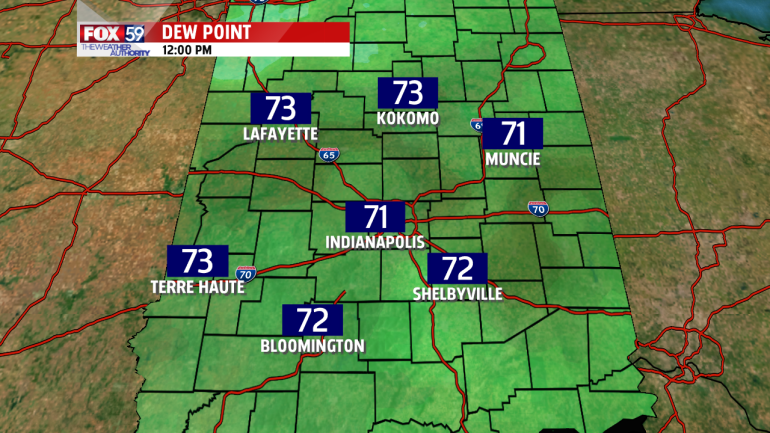 Those will drop dramatically as a cold front slides south this afternoon.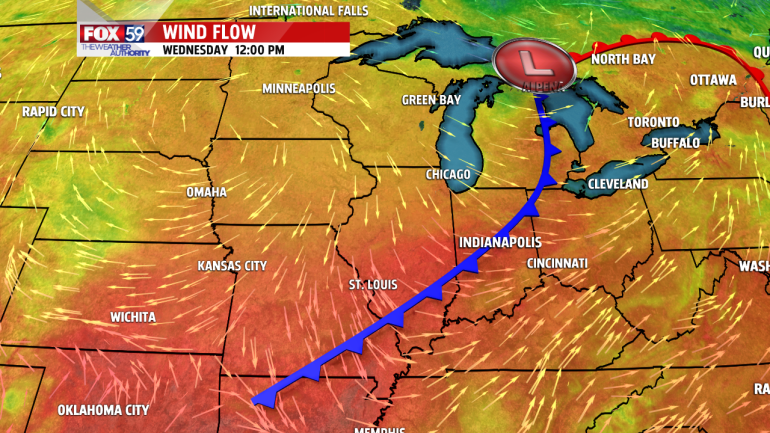 Plan on a dew point temperature drop of nearly 20° by early this evening.
A line of showers and storms is setting up in north central Indiana. These will work their way south along the front into the afternoon.
We'll dry out this evening and skies will begin to clear again.
If you're headed out to see the Indians play at Victory Field this afternoon, keep the umbrella handy in case you end up under one of these storms as they pass through. Rain is possible but it shouldn't be a washout for the game.
Thursday is going to be fantastic. Seasonably warm, less humid with sunshine.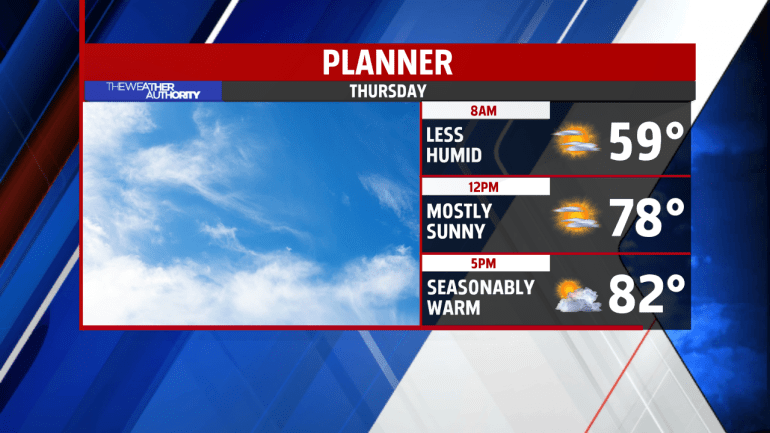 Enjoy the cooler, less humid air while you can. We're gearing up for another heat wave as we head into the weekend.