This is an archived article and the information in the article may be outdated. Please look at the time stamp on the story to see when it was last updated.
Clouds and sun around for the lunch hour today.
Most of us are staying dry but a few showers are lingering around our southern and southeastern counties. A few spotty showers are possible into the afternoon, but again, most of us won't see any rain at all.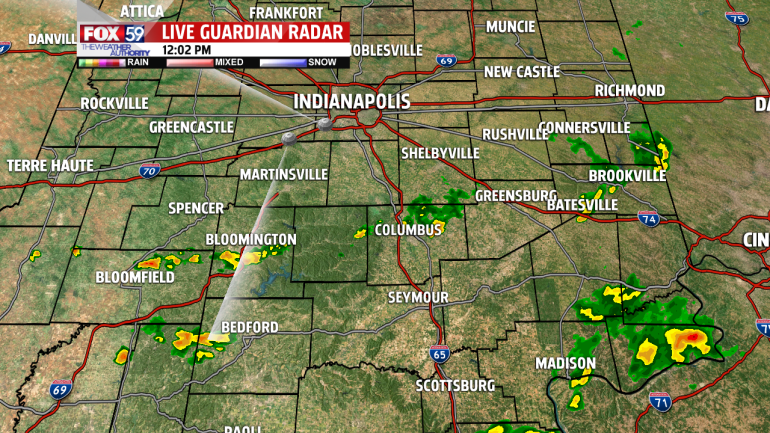 Temperatures are running about 5 to 10 degrees cooler than they were during the lunch hour on Tuesday.
Currently, we're seeing temperatures in the upper 60's to mid 70's.
Many of us will climb to near 80 degrees this afternoon. However, clouds and rain will keep us slightly cooler in our southern counties.
Our warm streak continues with our 16th straight day above average. May of 2018 is currently the 2nd warmest on record.
Think back to last month where we only had 5 days above average.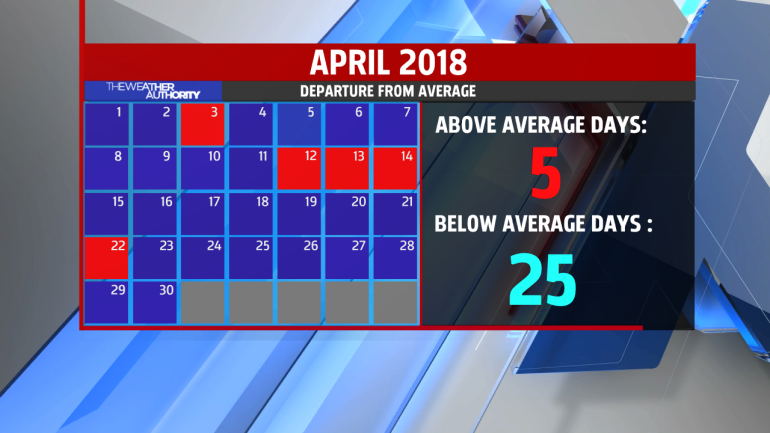 The warmth continues for at least the next several days. However, the 8-14 day outlook suggests these above average temperatures are going to last a good while longer.
Many of us are still waiting on rain. We're running 2.02″ below average for the month of May, so far. We have a few chances to make up for the rainfall, however, with the hit and miss showers/storms, a lot of us will stay on the dry side.