This is an archived article and the information in the article may be outdated. Please look at the time stamp on the story to see when it was last updated.
Skies are clear again this Thursday morning, as temperatures remain in a very comfortable range. Another incredible sunrise is expected at 6:23 a.m., while winds stay light. Sunshine will hold all day and temperatures will again warm quickly through the afternoon. Humidity will drop through the day again, while dew points remain in the comfortable range! Enjoy!
Slightly hotter weather expected on Carb Day at the track and sunshine will again hold through the entire day. It goes without saying that hydration and sunscreen will both be a must while enjoying the outdoor concerts and track fun, as dry conditions hold!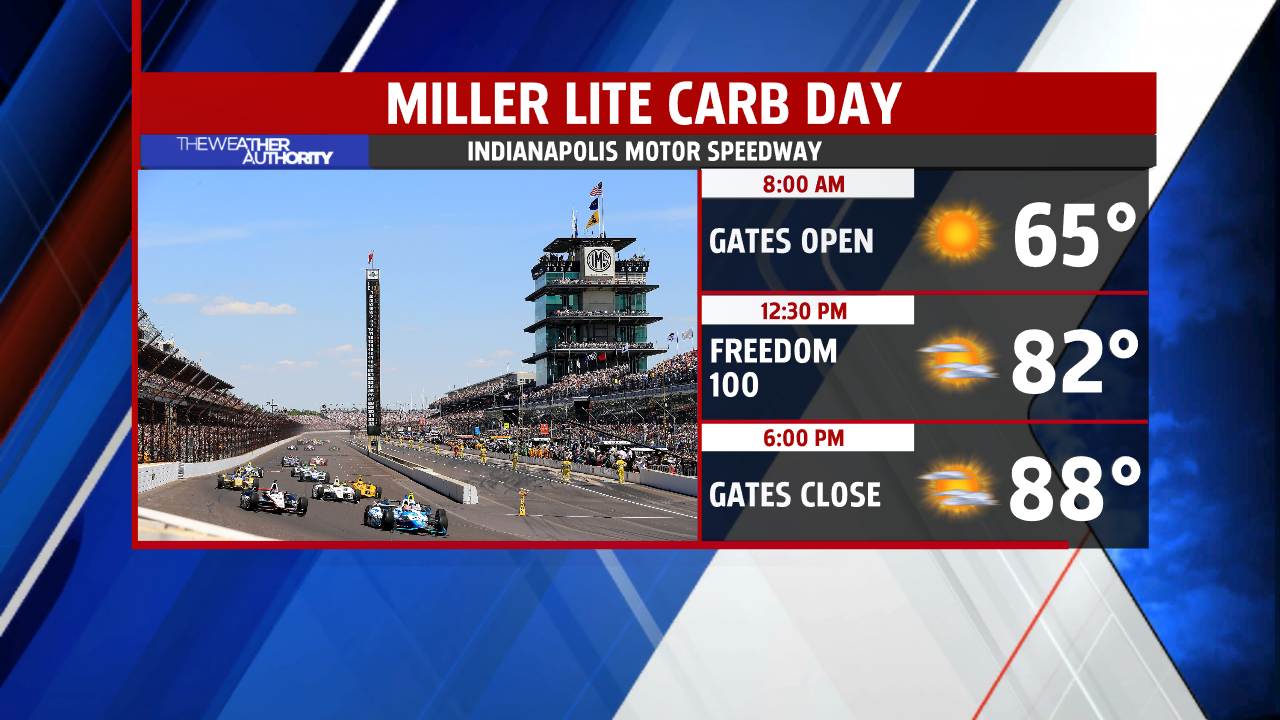 Saturday (Legends Day) will remain hot, as humidity begins to increase. The combination of heat, humidity and some limited instability should be enough to pop a few afternoon/early evening thunderstorms. I still think the parade for now is dry.
Sunday/Race Day has no major changes since earlier this week. Still looks hot, humid with only a limited chance of late afternoon/early evening storms (10%). I think we get a completed race, as temperatures soar to near 90°, marking one of the hottest Indy 500s in history.