This is an archived article and the information in the article may be outdated. Please look at the time stamp on the story to see when it was last updated.
NO 90° DAY 
Wednesday was the 16th day this month above normal and this meteorological summer is already the 9th warmest on record. The 90-degree streak has been snapped at four days but the June warmth rolls on. To date June is the 9th warmest on record.
The months of June, July and August are considered 'meteorological summer' and for record keeping. Since June 1, 80% of the days have already been above normal – and summer 2018 has started as the 9th warmest on record as well.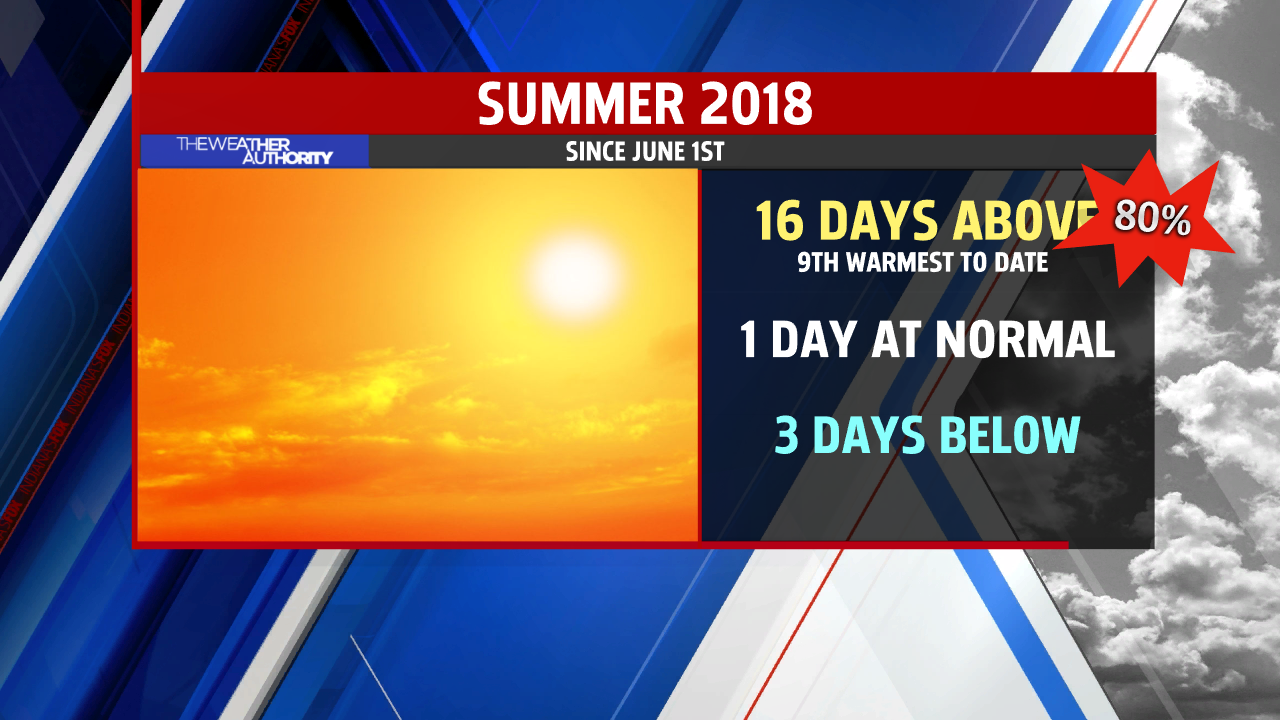 Summer officially begins Thursday at 6:07 am. That is the exact time when the most direct rays of the sun reach the Tropic of Cancer and signal the start of summer in the Northern Hemisphere. Days will begin to shorten the rest of the month. Since June 1, we've gained another 11 minutes of daylight.
MORE RAIN CHANCES
Dew point temperatures remain quite high and will not really ease until late in the weekend. The high level humidity will add to the downpours that will increase in number as we make a turn toward the weekend. Locally, heavier rainfall is likely in and around thunderstorms Thursday and Friday due to the heavy, tropical air.
We captured this 37,000 foot thunderstorm over Nashville (Brown County) late Wednesday from our tower camera. Thunderstorms are increasing in coverage later tonight and into Thursday morning.
A stalled front will be the focus for several showers and thunderstorms the next two days. While a all-day rain isn't expected, the rainfall coverage will reach nearly 60% areal coverage to end the work week. Showers will be increasing by sunrise and climb to 60% coverage as early as noon and most of the afternoon the rainfall will be at its peak Thursday.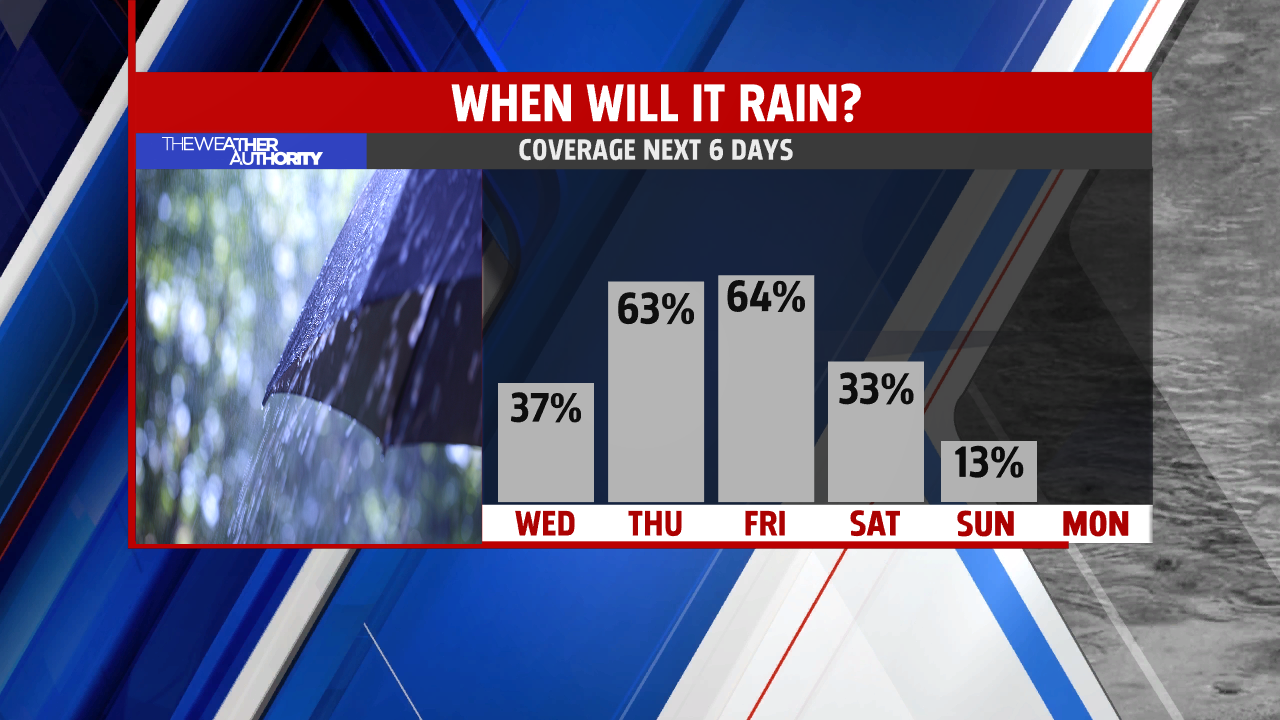 As the front finally settles south Saturday afternoon, humidity will lower and so will the threat of rainfall. There will be improvements for the weekend and by Sunday night the air will become much less humid.
RESURGENT HEAT NEXT WEEK
There will be a refreshing feel in the air by early Monday morning but strong indications of a return to heat and humidity are in the works next week. The resurgent Hot Dome will reestablish itself bringing another round of 90-degree heat.