This is an archived article and the information in the article may be outdated. Please look at the time stamp on the story to see when it was last updated.
Update at 9:30 p.m.: Indianapolis has seen 4.01 inches of rain in the past three days which is more than the city's entire monthly average! A few pop-up thunderstorms may develop across southwest or south-central Indiana and move into central Indiana in the next few hours.  There's enough spin in the atmosphere where we'll have a slight chance of a tornado. It's a good idea to have a way to get warnings just in case. We're also looking at another round of rain/storms between the 2 and 3 a.m. time frame as the cold front moves through.
INDIANAPOLIS, Ind. --Good Sunday afternoon! It's been a soggy past few days with Indianapolis seeing 3.56 inches of rainfall as of 4:30 p.m. Here's a look at other area 3-day rain totals. Keep in mind, the rain continues to fall so we'll keep adding to these totals.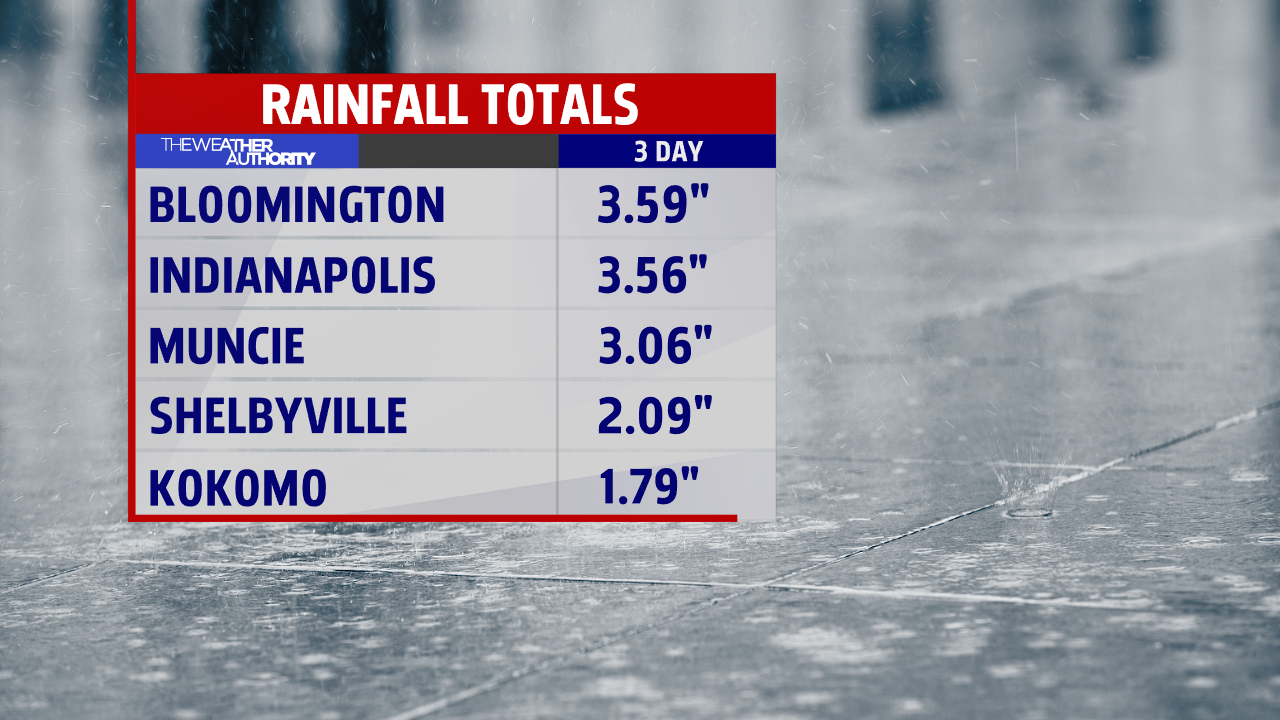 A daily rainfall record was broken Saturday for the date in Indy. The city received 1.99 inches of rain and broke the previous record 1.71 inches from 1970. We've had more rain in the past few days than we've had in the entire month leading up to this point!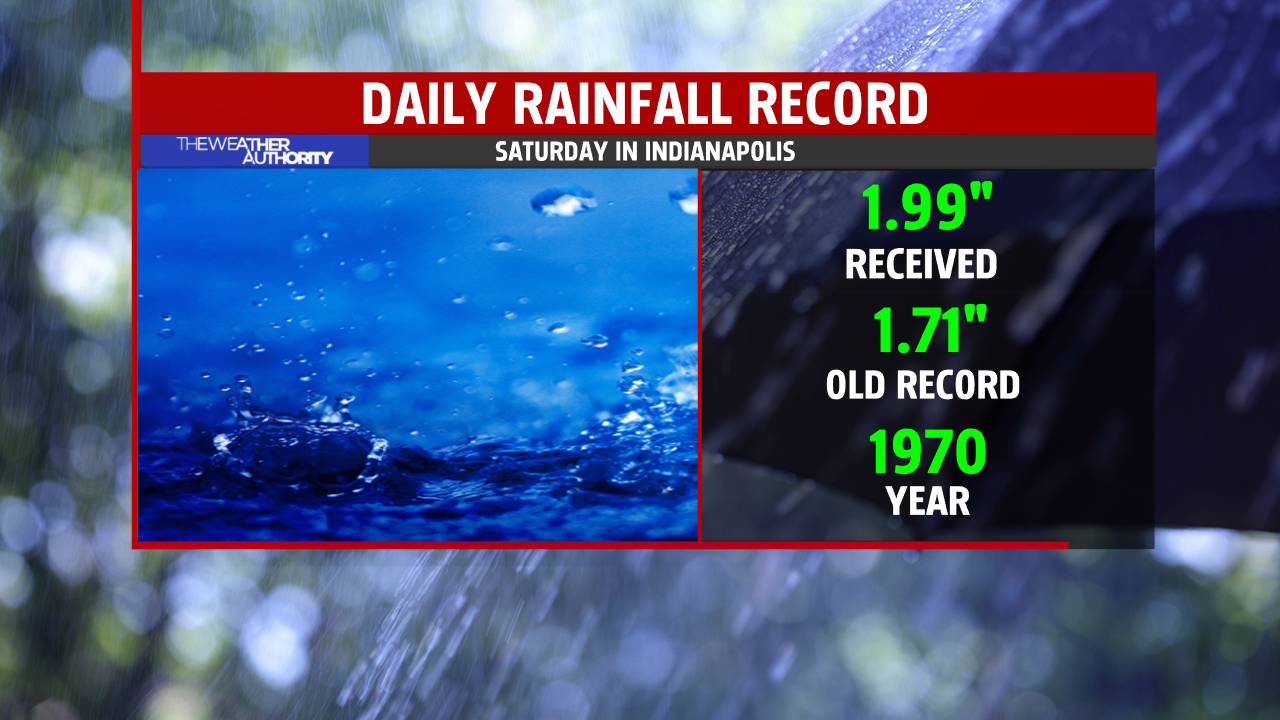 A Flash Flood Watch continues until 8 a.m. Monday for central Indiana. An additional inch of rainfall is possible through early Monday on top of what we've already had today.
Thunderstorms will continue tonight as the main forcing for the storm system arrives and interacts with the somewhat warm, moist air in place. Some storms may be strong with the possibility of an isolated severe storm. Flash flooding will be a threat in any storm. As the upper-level jet moves overhead, it will turn windy. Gusts to 35 mph are possible tonight as temperatures fall to the mid-50s by daybreak Monday.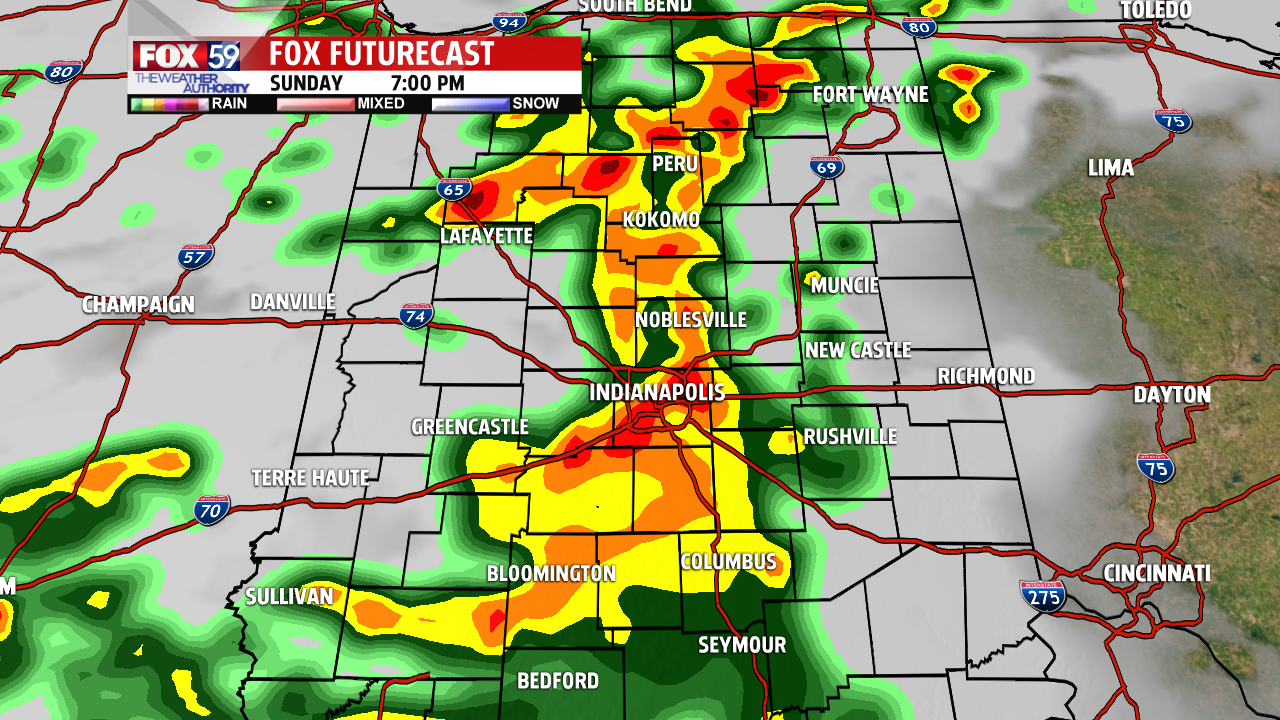 Temperatures will hold in the 50s through much of the day Monday as winds gust up to 40 mph at times. A much cooler day is in store with early morning rain. As the dry slot of the storm system moves through, we may actually see some sunshine at daybreak before more clouds build back in.
The upper 60s you'll see for Monday on the 7-day forecast represents a midnight high temperature. That number will fall through the night and morning.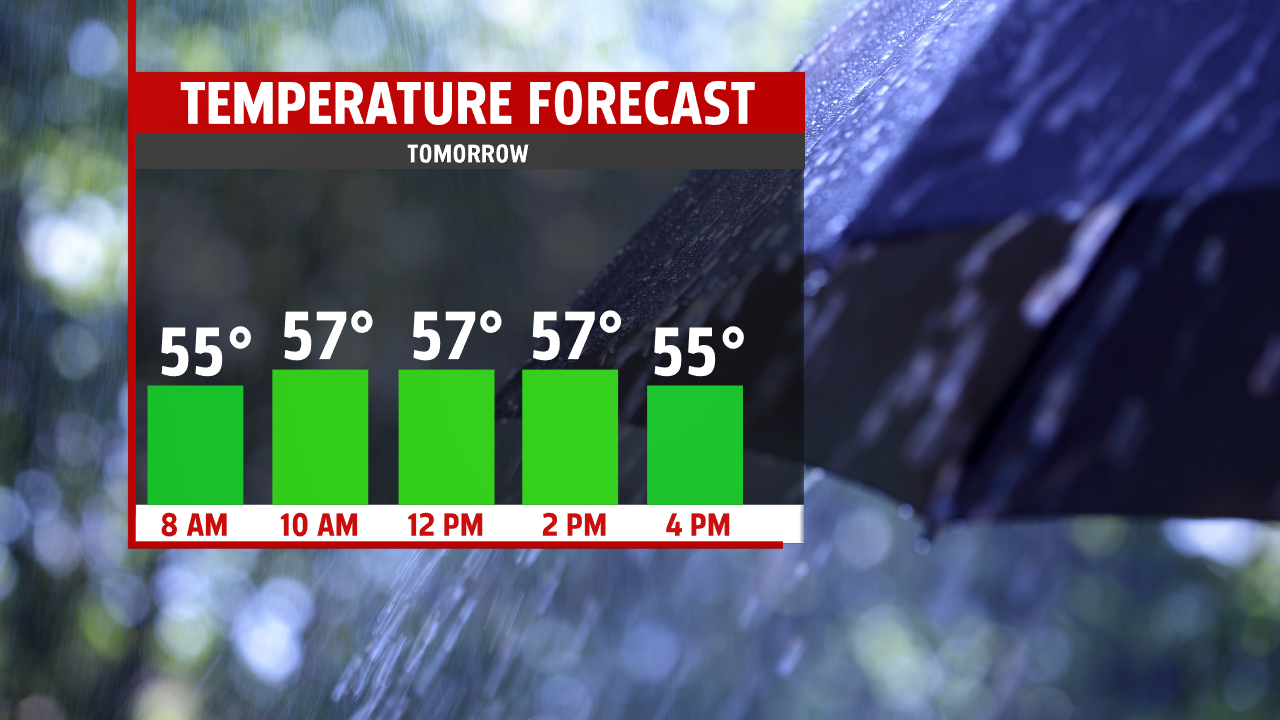 Tuesday looks to be a dry day for us (finally), with highs in the low 60s.
A low-pressure system will develop to the south of Indiana mid week and bring additional rain chances to the area. --Danielle Dozier