This is an archived article and the information in the article may be outdated. Please look at the time stamp on the story to see when it was last updated.
INDIANAPOLIS, Ind. --Good Monday afternoon! We've had plenty of sunshine in Indianapolis today but the clouds have built back in this afternoon. The temperature reached 56 degrees in the city before the clouds moved in. That's 18 degrees above average and more typical of March!
A low-level jet will develop tonight, which is a fast-moving ribbon of air just above the surface. This will lead to gusty surface winds overnight and enhanced lift for showers and thunderstorms to develop tonight. Temperatures will rise from the low 50s tonight into the upper 50s by Tuesday morning. Showers and thunderstorms will develop to our southwest tonight and continue to spread into central Indiana during the overnight hours.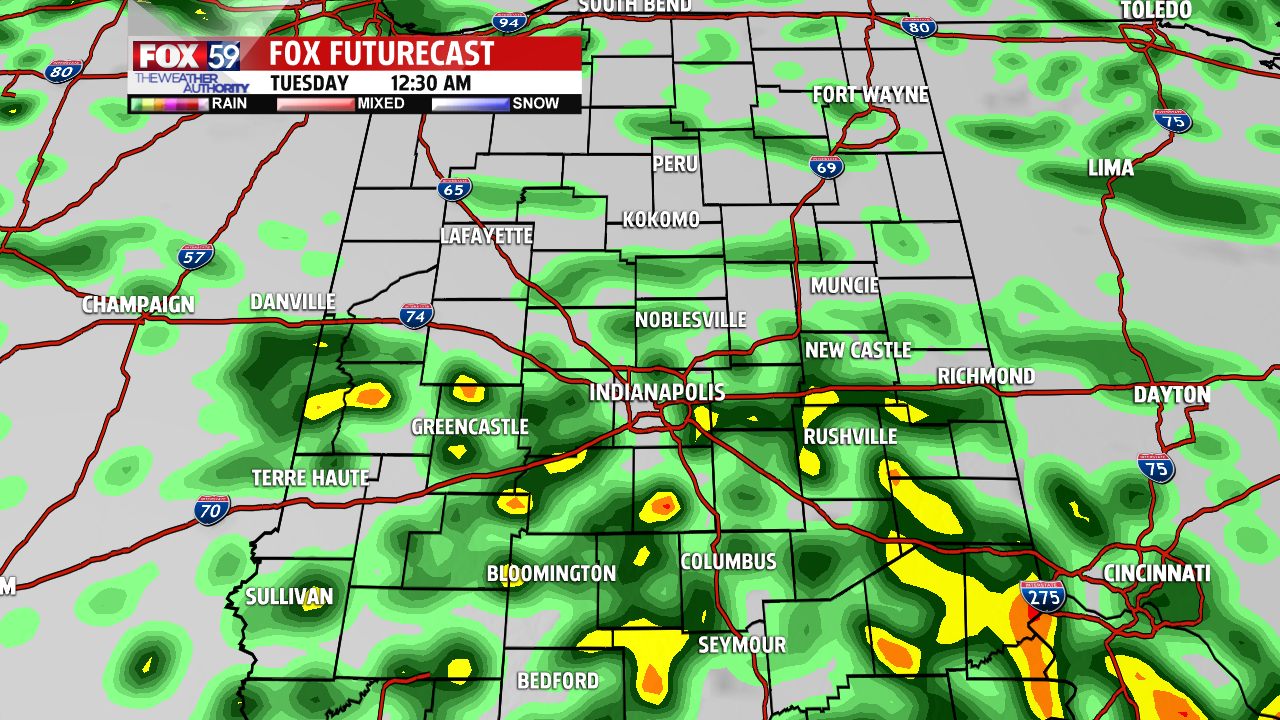 The Storm Prediction Center has highlighted parts of western and southwestern Indiana in a slight risk for severe weather. Large hail, high winds and locally heavy rainfall will be the main threats from thunderstorms. In addition, Indianapolis and parts of central Indiana may see some strong t-storms with a few isolated t-storms as well.
Tuesday morning there will be some showers and possibly some storms around the area. However, an additional severe weather risk will exist in the midday/afternoon hours. The Storm Prediction Center has highlighted Indy and much of central-southern Indiana in a slight risk for severe weather. Temperatures will climb into the mid-60s with strong gusts to 35 mph during the day. The warmth, enhanced moisture and strong low-pressure system will allow for thunderstorms to develop as a cold front moves through the area. Damaging wind gusts, hail and possibly a weak tornado can't be ruled out. However, it should be noted that sometimes early-morning rain can stabilize the atmosphere and weaken the severe weather threat later in the day. We'll see how much the atmosphere can "recover" through the day.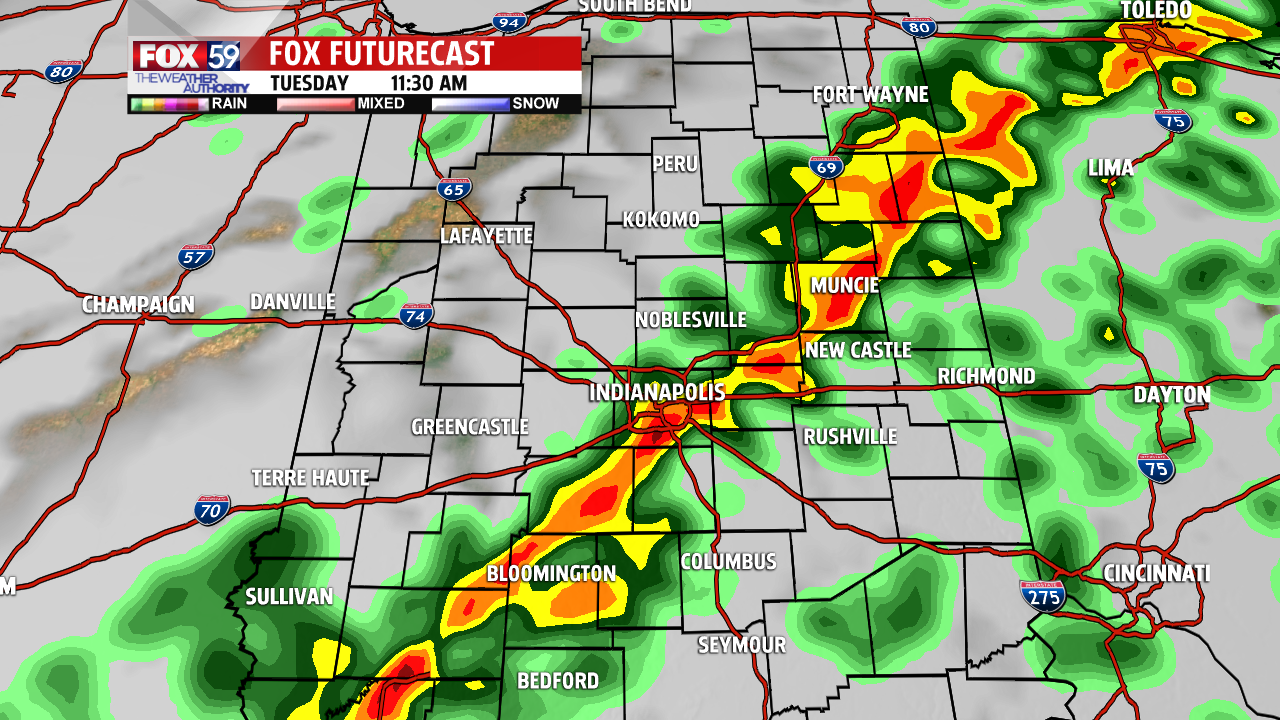 Of other importance, a record will be in jeopardy as the high temperature climbs into the mid-60s Tuesday. The record-high temperature for the date is 66 degrees from 1925.
A strong cold front will move through with falling temperatures into Wednesday. As another wave moves through the area, we'll have a chance of snow Wednesday. Some light accumulations are expected but differences still remain in the track so I'm holding off on totals right now.
It will turn warmer again into next weekend with showers returning Saturday. --Danielle Dozier