This is an archived article and the information in the article may be outdated. Please look at the time stamp on the story to see when it was last updated.
INDIANAPOLIS, Ind. (Feb. 28, 2016)--Good Sunday evening! It was a windy day across central Indiana with peak gusts as high as 52 mph! Sustained winds reached as high as 40 mph in Indianapolis earlier today. Here's a look at other peak gusts from around the area.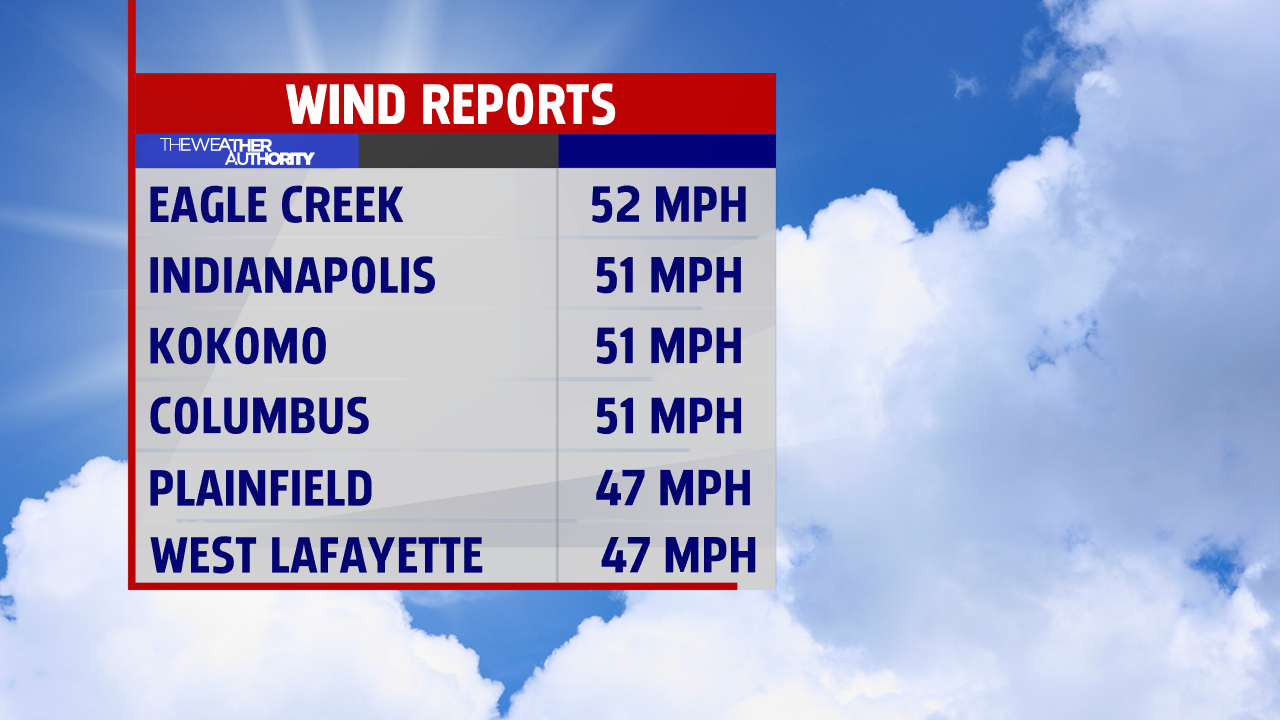 The high temperature in Indy was 67 degrees and just one degree shy of tying the record of 68 degrees from 1895. Here's a look at some of the high temperatures from today. The numbers ran more than 20 degrees above average and typical of mid-April.
A cold front will move through tonight and bring a chance of showers and possible thunder with the best chance between 7 p.m. and 11 p.m. in Indy.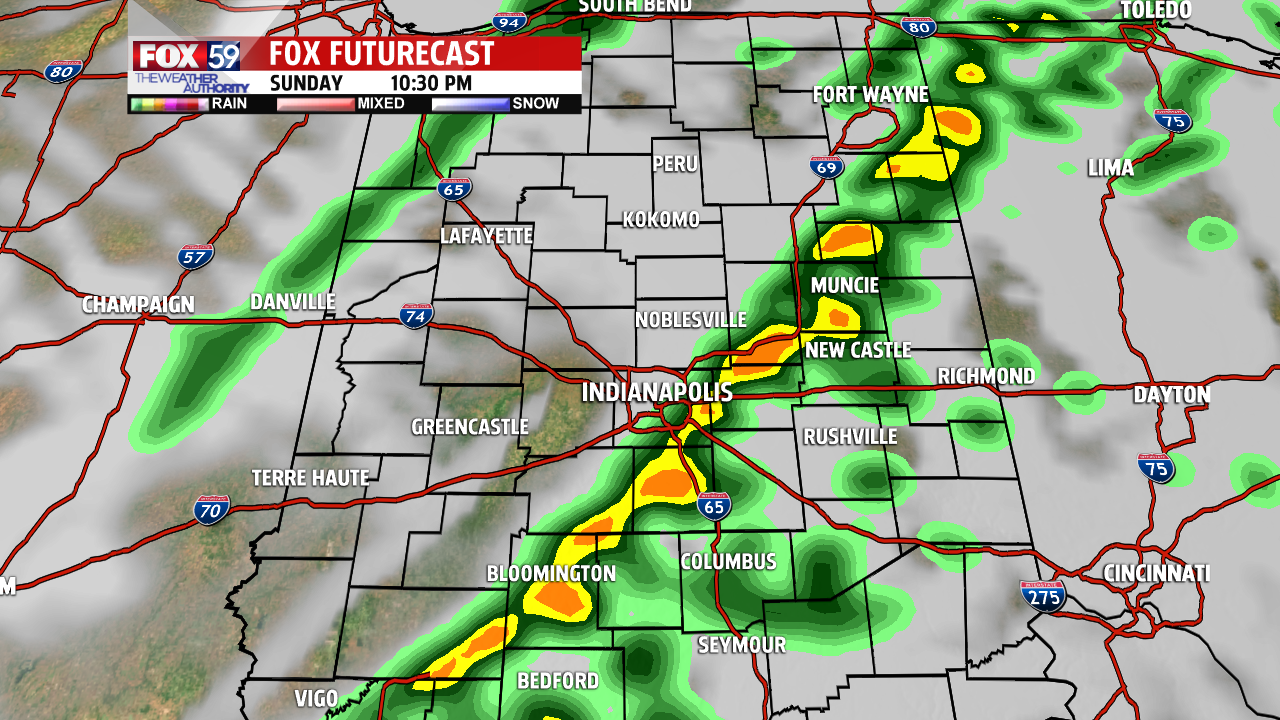 Showers will remain in the forecast through 1 a.m. Winds will stay strong tonight with gusts to 30 mph overnight. We'll have a mostly cloudy sky and then clearing with lows in the mid-30s. Monday (Leap Day) will bring a sunny sky and temperatures in the mid-50s. Wind gusts will be around 25 mph Monday afternoon.
Tuesday's weather will bring a mixed bag of precipitation. Model data shows a low pressure lifting up from the south during the afternoon and bringing the potential for heavy rain and possible t-storms. As the low moves out, colder air builds in with the potential of a rain/snow mix late Tuesday evening. We're watching this closely! Highs Tuesday are forecast in the mid-50s.
Wednesday will be colder with highs in the upper 30s and dry. A chance of snow will once again arrive Thursday afternoon. --Danielle Dozier