This is an archived article and the information in the article may be outdated. Please look at the time stamp on the story to see when it was last updated.
INDIANAPOLIS, Ind. --Good Sunday evening! It was a beautiful day with highs in the mid-60s in Indianapolis.  Today marked the 12th-straight day of above-average temperatures in the city. The sunset was at 5:37 p.m. thanks to the time change. Lows tonight will be back down in the low to mid-40s with a clear sky.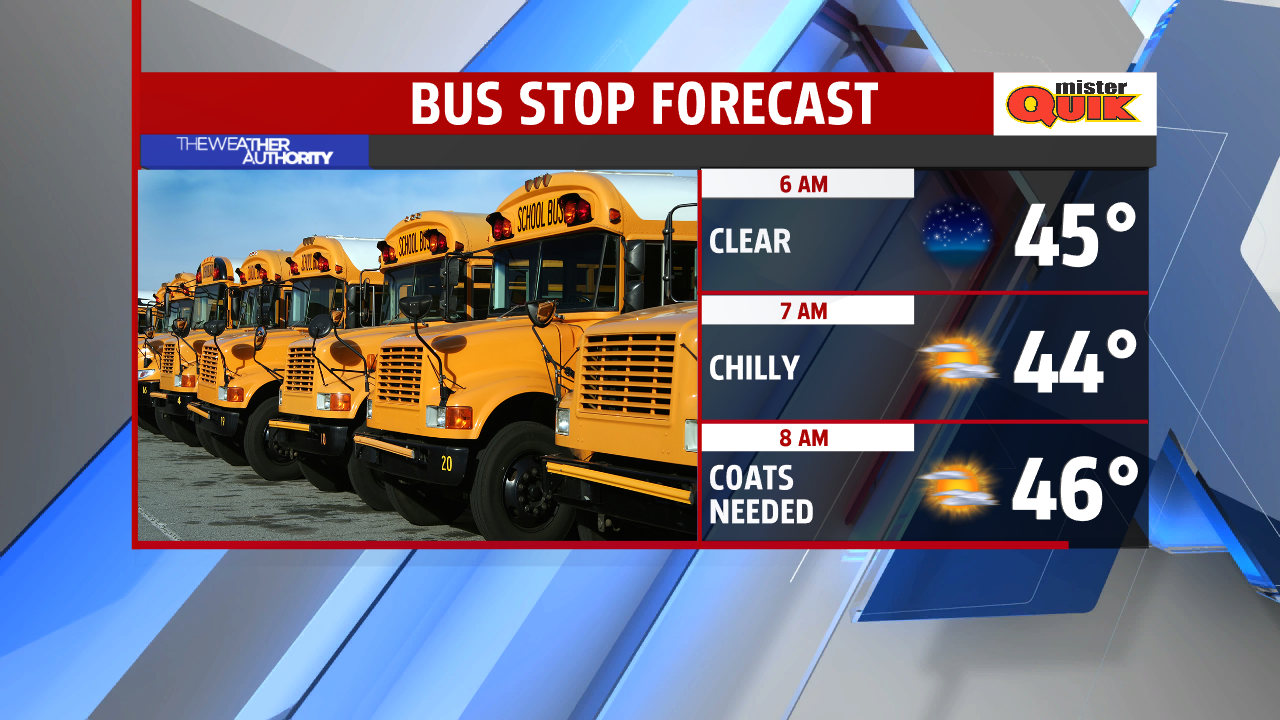 Monday will feature sunshine with highs in the mid to upper 60s with light east, southeast winds shifting south, southwest.
If you're heading out to vote on Tuesday, plan on a chance of showers. The best chance of rain will be in the late afternoon with light rainfall amounts of a few hundredths inches. Temperatures will start out in the upper 40s on Election Day with highs in the low 60s.
Colder air will move in Wednesday with highs in the mid-50s and a mostly cloudy sky. Even colder air looks to settle in next weekend as a trough of low pressure digs down across the Midwest and Ohio Valley. Temperatures will drop to the low to mid-30s over the weekend with highs in the 50s. While we may see a frost or freeze this weekend, no precipitation is forecast at this time. --Danielle Dozier