This is an archived article and the information in the article may be outdated. Please look at the time stamp on the story to see when it was last updated.
INDIANAPOLIS, Ind. (March 28, 2016)--Good Monday afternoon! It was a stormy night across central Indiana Sunday night with large hail and strong winds.  Hail up to 1.5 inches was reported in Beech Grove. A wind gust of 57 mph was reported in Geist and Indy officially picked up 0.18 inches of rainfall.  Today has been a much quieter day but cooler.
So far this spring, we've had 18 days above average, two days average and 7 days below average.
Rainfall has been pretty close to average for the month of March and falling just 0.02 inches shy of the average.
Tonight look for a cold night with lows in the mid-30s under a clear sky. Winds will be light. Tuesday will bring sunshine with highs in the upper 50s and light east, northeast winds.
Another storm system will move through mid-week and bring a chance of showers to the area Wednesday night and t-storms Thursday. As of now, it looks like it will be warm and windy with the system with highs in the upper 60s and low 70s and gusts to 35 mph.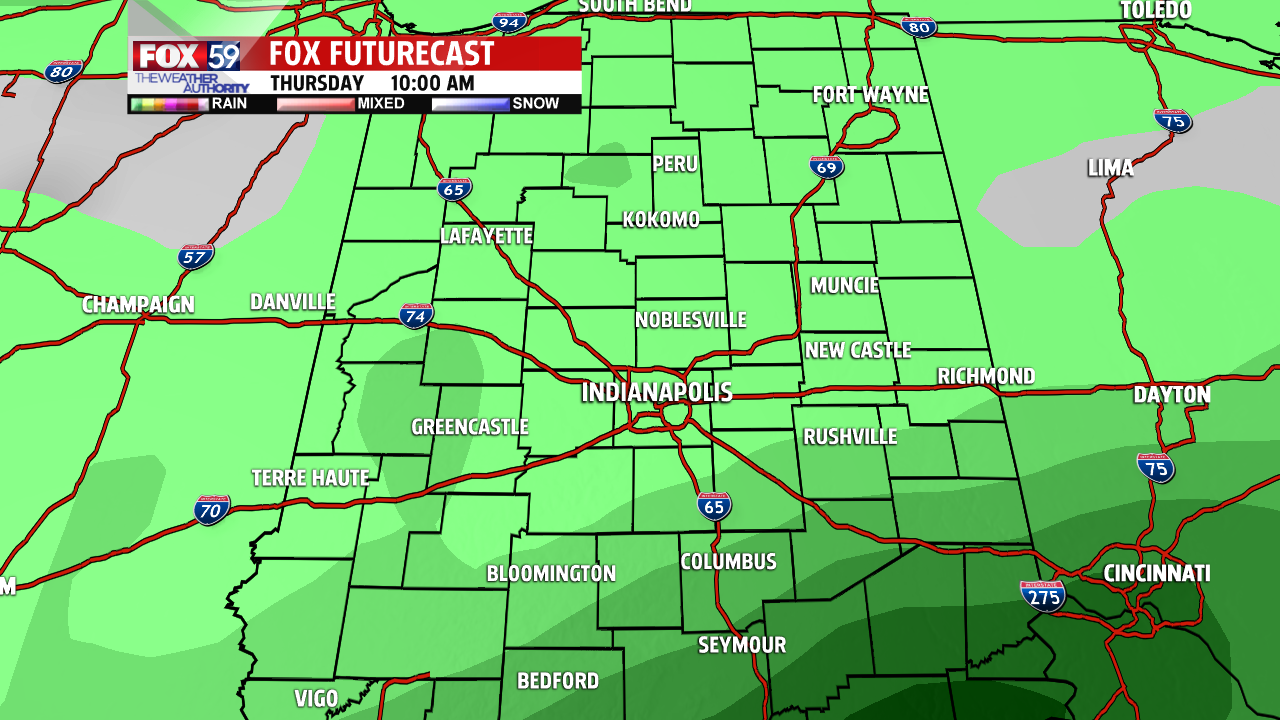 It will once again turn cooler by the end of the week with highs back in the low 50s Friday. Models are conflicted in what will happen next Sunday. The GFS brings extremely cold air for this time of year while the GEM and the ECMWF are milder. I'll go with an in-between solution for now with highs in the mid-40s and we'll keep you updated. --Danielle Dozier