This is an archived article and the information in the article may be outdated. Please look at the time stamp on the story to see when it was last updated.
Skies are clear and roads mostly dry out-the-door this morning after yesterday's light snow. As temperatures continue to drop before sunrise, some areas of freezing fog will be in the mix (especially in rural areas). This could help additional black ice form in spots before 9 a.m. Winds will be light through the afternoon and sunshine will be dominant all day. With a chilly day ahead as highs reach 32°, the sunshine will make a huge difference.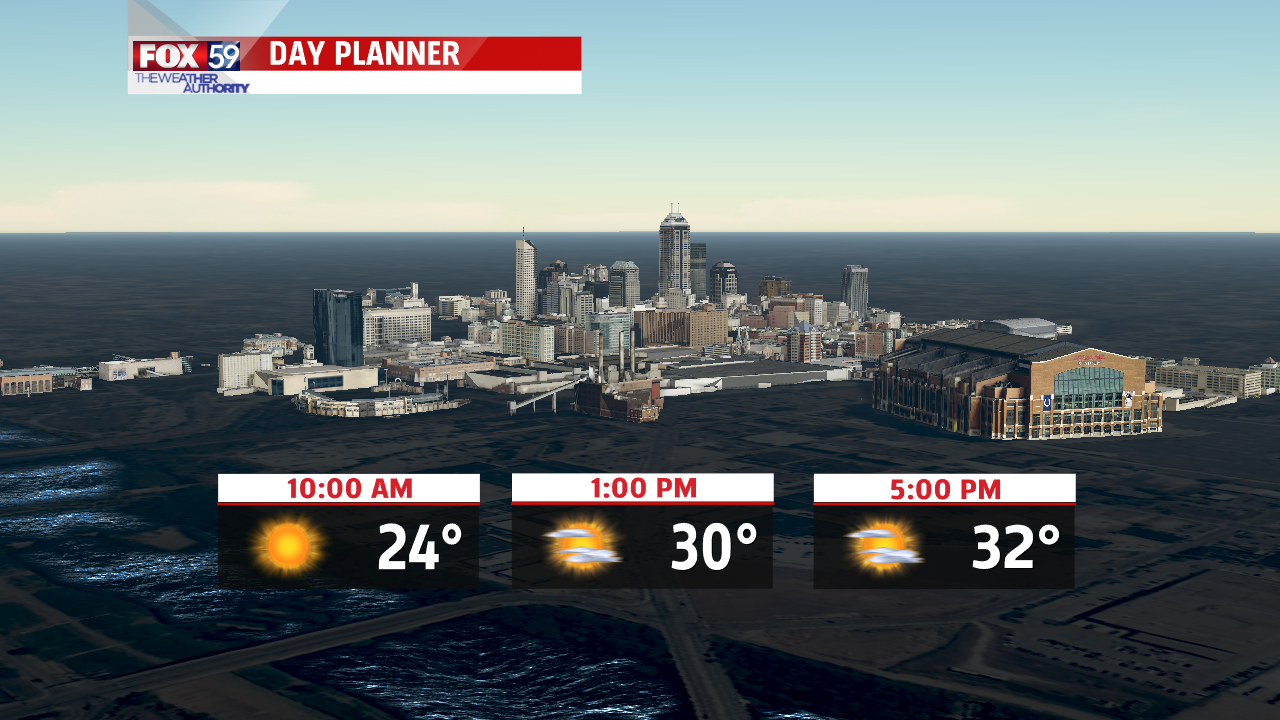 Additional clear skies tonight will make for more cold temperatures after sunset. A sprawling high pressure system will be the dominant weather feature for the entire weekend. This will act as a blocking mechanism, keeping us dry for the next 5 days. The southern storm that has been all the talk as of late will not impact Indiana.