This is an archived article and the information in the article may be outdated. Please look at the time stamp on the story to see when it was last updated.
INDIANAPOLIS, Ind. –Good Monday afternoon! It's been a cloudy day with temperatures in the 70s. The majority of the rain fell south of Indy this morning as expected. We'll clear out the sky tonight. Expect a mix of sun and clouds into the late evening if you're going to the fair.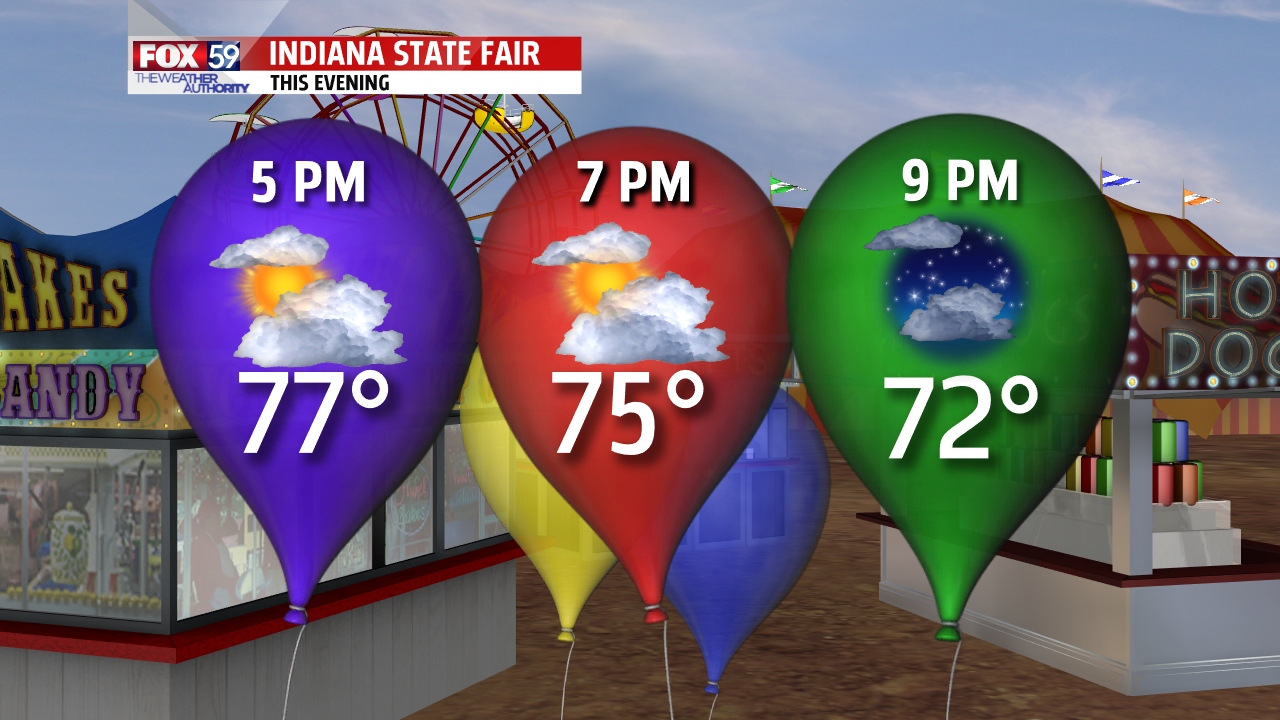 Overnight temperatures will fall to the upper 50s with a north, northeast wind at 5 to 10 mph.
Tuesday will bring a sunny sky with highs near 80 degrees and northeast winds at 5 to 10 mph. A warming trend will take place during the week with highs in the mid-80s. The next chance of rain will be Friday. –Danielle Dozier