This is an archived article and the information in the article may be outdated. Please look at the time stamp on the story to see when it was last updated.
Early morning analysis puts two "heavier" waves of rain coming through this Tuesday! The first wave this morning between 6 and 11. This should bring steadier rains for an hour or so to your neighborhood, especially south of Indianapolis. The second wave will develop by late afternoon through early evening (4 p.m. to 9 p.m.). In between, pesky, widely scattered showers will remain on Guardian Radar but some windows of dryness are anticipated, some lasting a few hours! Better news, in terms of temperatures too! Winds are coming in from the southwest, this should boost our temperatures into the lower 70s, unlike the lower 60s of Monday.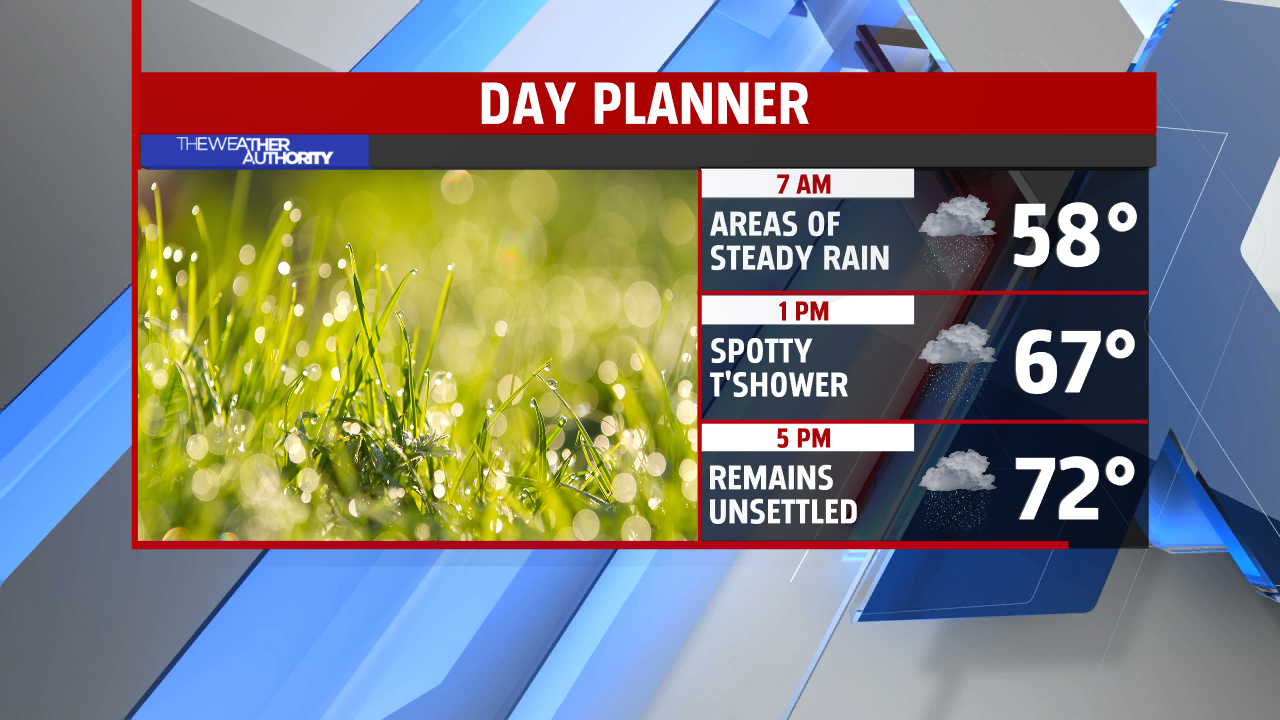 It appears that any organized severe weather will be developing late afternoon and mainly south of Indianapolis. Large hail and severe wind gusts will be the primary threat, followed by dangerous lightning and local, heavy downpours! Be sure to check in with Chief Meteorologist Brian Wilkes and meteorologist Danielle Dozier for any potential storm development.
Best day of the week is tomorrow (Wednesday) with rain chances going WAY DOWN and temperatures going WAY UP! Could be our warmest of May so far with 80° by late afternoon. Our first of the month...