This is an archived article and the information in the article may be outdated. Please look at the time stamp on the story to see when it was last updated.
Good Sunday morning everyone! Another cold start to the day with temperatures in the teens.  This morning our winds are light so it feels close to the actual air temperature in most locations.
Some areas are waking up to patchy dense fog, mainly northwest of the city near Lafayette. The fog will clear out by mid morning leaving partly cloudy skies.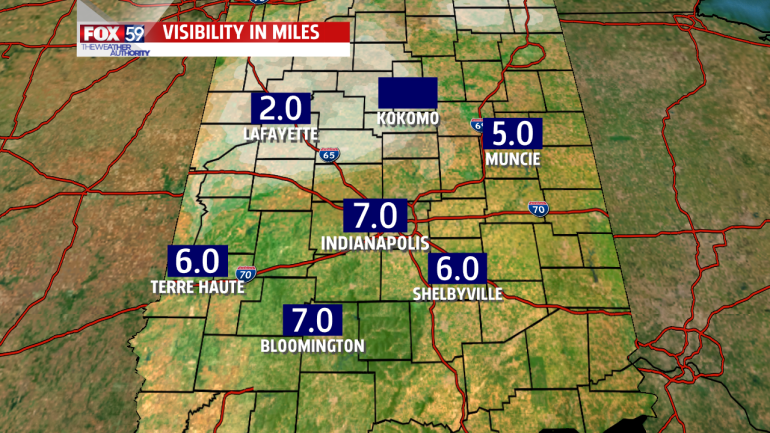 High pressure will once again be the dominant feature impacting our weather bringing us dry conditions. It has also shifted our winds out of the southwest drawing in slightly warmer air.
For the first time in over a week our afternoon temperatures will climb above freezing throughout the state! Highs will warm into the mid 30s!
Tomorrow a warm front will move up from the south continuing our warming trend with highs near 40º. Rain showers will develop in the afternoon through the overnight with light rainfall totals up to .25" possible.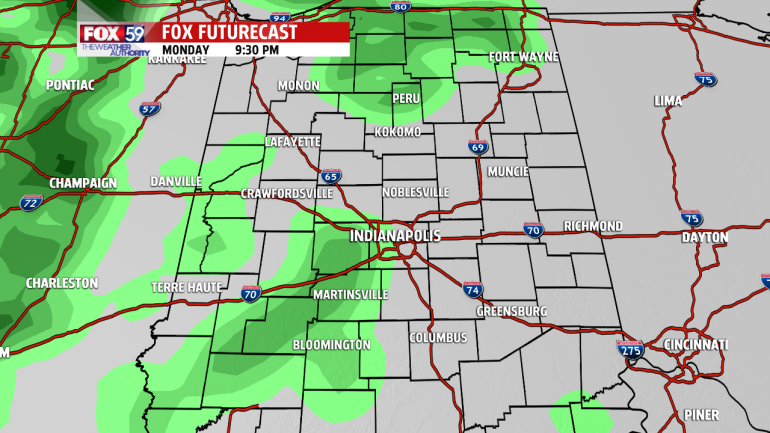 Temperatures Tuesday morning will drop to near freezing causing a mix of rain/snow and then snow, mainly north of I-70.  Then we will see a slow warming trend into the weekend!